The harp, as an instrument, seems to inherently conjure medieval, Celtic, or angelic imagery. When it is joined by swirling synthesizers and bilious clouds of delayed guitars, the brain is left with all manner of interesting juxtapositions, like a tea room melting into sea foam, or some fictitious movie with moonbeams, meteor showers, and unicorns.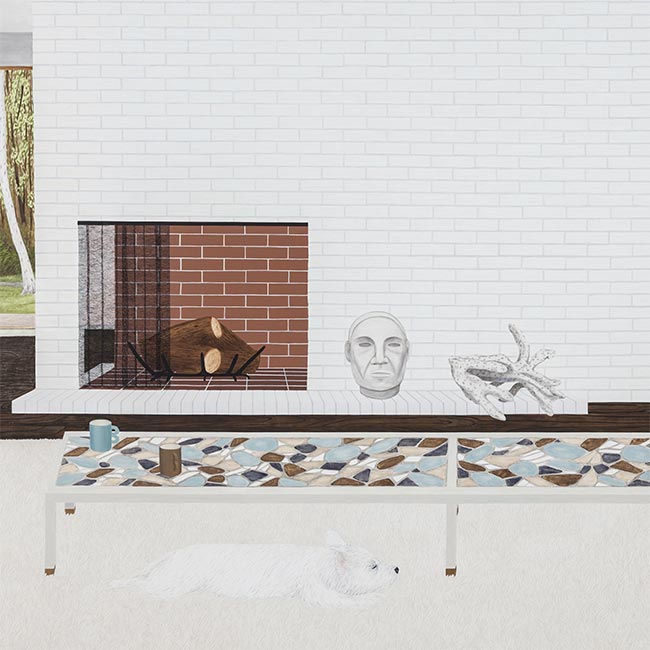 Slant of Light
is the first recorded collaboration between Mary Lattimore and Jeff Zeigler, who first began collaborating in 2013, with a live score for Philippe Garrel's 1968 film,
La Revelateur
. And while some performers spend decades honing their musical bond, Lattimore and Ziegler seem to immediately comprehend one another, like a pair of musical Gemini twins. Both Lattimore and Ziegler are in-demand session musicians, with the former lending harp plucks to Kurt Vile, Jarvis Cocker, and going on tour with Thurston Moore for years, while Zeigler has slung axe for Chris Forsyth, A Sunny Day In Glasgow, and The War On Drugs. What is first, and most immediately striking about
Slant of Light
, is how this indie rock lineage has given way to this celestial head trip of a record. It is like a microcosm of the descent into obscure, mind-altering music from the mainstream -- in which every music lover whose parents don't have a hip record collection, has partaken.