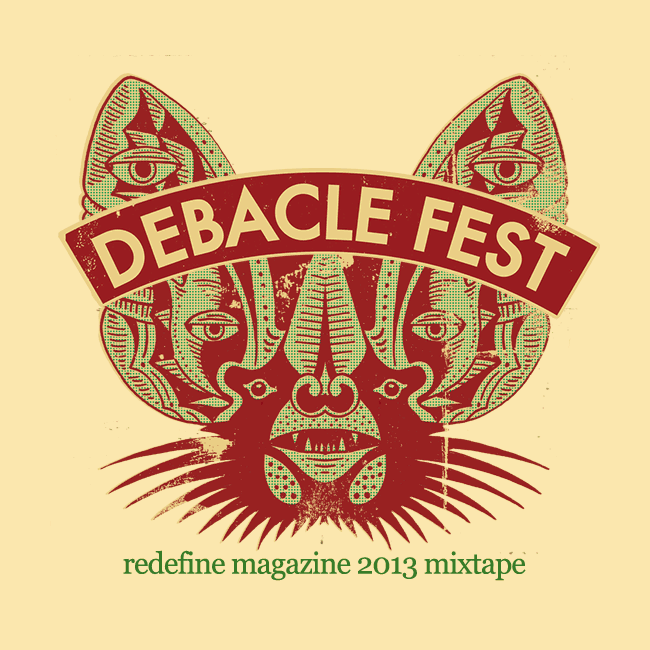 Seattle-based label
Debacle Records
celebrates its sixth annual
Debacle Festival
taking place May, 3rd, 4th, and 5th. The three-day event showcases national and local electronic, drone, noise, techno, improvised, metal and synth musicians. This year, the label is proud to partner with community instigator Hollow Earth Radio as non-profit beneficiary. Debacle Fest will be held at our partner venues the FRED Wildlife Refuge, The Highline, and Lo-Fi Performance Gallery.
Curated by Samuel Melancon of
Debacle Records
Complete Schedule & Lineup
Friday, May 3rd @ FRED Wildlife Refuge (127 Boylston Ave. E) 8:00pm - $20 door/$15 adv
Expo '70 Swahili Plankton Wat Monopoly Child Star Searchers Brain Fruit Panabrite Total Life LA Lungs Secret Colors
Saturday May 4th @ Highline (210 Broadway Ave. E) Matinee show at 3:00pm SHARP - $7
Sissy Spacek MTNS BLSPHM WaMu Stan Reed
Saturday, May 4th @ FRED Wildlife Refuge (127 Boylston Ave. E) 7:00pm - $20/$15 adv.
Date Palms John Wiese Nate Young Golden Retriever Mind Over Mirrors Marielle Jakobsons Gabriel Saloman Morae (Emuul & Hemosis) Biosexual
Sunday, May 5th - MOTOR Night @ Lo Fi Performance Gallery (429 Eastlake Ave.) 8:00pm - $20/$15 adv
Hieroglyphic Being Moon Pool & Dead Band Strategy GOODWIN Prostitutes Black Hat TJ Max Patternmaster