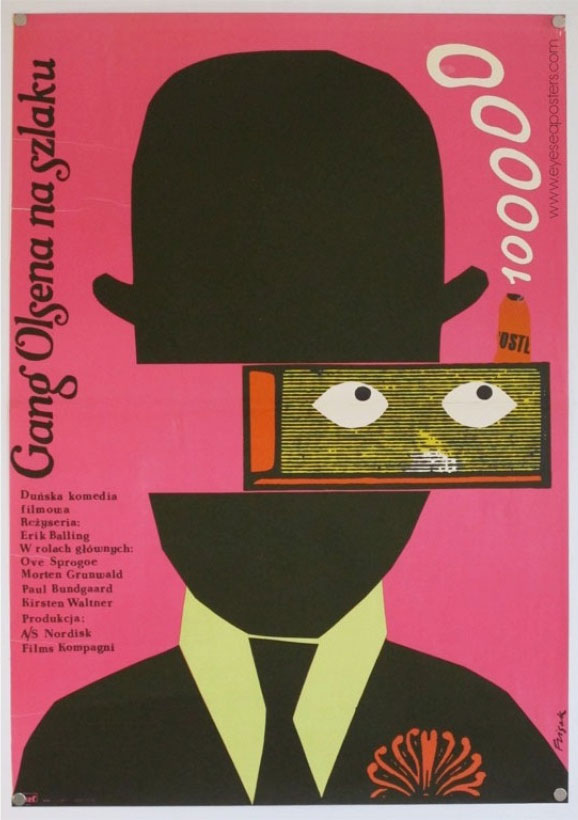 Jerzy Flisak - "Gang Olsena Na Szlaku (The Olsen Gang)" (1976)
Generally brightly-colored and psychedelic in nature, Polish film, theatre, and circus posters from the mid-1940s through the 1980s have played a major role on inspiring modern poster art and graphic design. Supported at the time by the Polish government and arguably transformed into the prime form of art in the nation, Polish posters are known for their ability to hint at deeper meanings and personalities through allusion and metaphor, initially seen only as bold strokes of visual fancy. Their history is a complex and dynamic one worthy of many more words, influenced equally by Communism and politics as the state of the international arts scene of the time. In this comparative interview, we speak with two creative studios --
Eye Sea Posters
, based in the United Kingdom and dedicated to poster archiving and reselling, and
The Affiche Studio
, which is based in the United States and dedicated to poster restoration -- on just what makes Polish posters so compelling.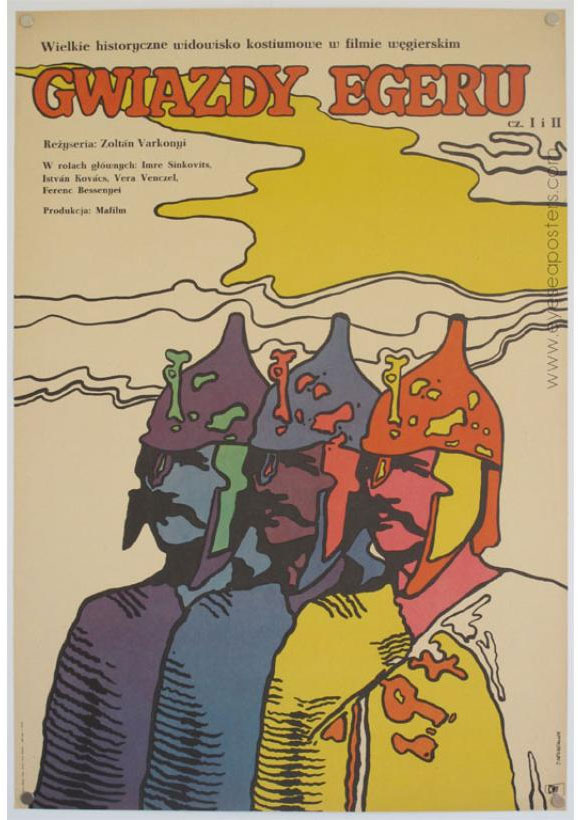 Jacek Neugebauer - "Gwiazdy Egeru" (1969)
James Dyer of Eye Sea Posters
Eye Sea Posters
is a graphic archive and online shop specializing in Polish film, theatre and circus posters from the '60s and '70s. Based in the United Kingdom, they feature a hand-picked collection of artist, including Wiktor Gorka, Waldemar Swierzy, Franciszek Starowieyski, Andrzej Krajewski and Jerzy Flisak.
Jason Leonard of The Affiche Studio
Located in Portland, Oregon,
The Affiche Studio
is a poster restoration company working with a large range of poster styles and types, well beyond vintage Polish works. Jason Leonard is the studio's owner and Curator of Restoration. An impressive array of before and after samples of their restorations can be seen
on their website
.