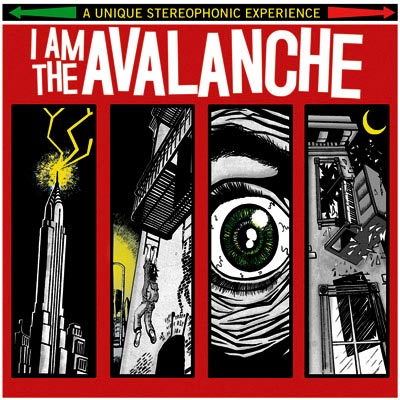 Despite baring a title that sounds like a soccer team, I Am the Avalanche's long-rumored sophomore album
Avalanche United
is finally seeing the light of day, courtesy of I Surrender Records. Six years following their debut, it's no surprise that some of these songs have already been leaked online or played live, which lends the record a little bit more familiarity, but make no mistake, this is still a welcomed album.
Because of lead singer Vinnie Carauna's previous band, The Movielife, it's impossible to not compare the two bands, but on this album, IATA certainly come into their own and are definitely forging an identity independent of the members' past groups.
Avalanche United
starts off with the bombastic "Holy Fuck" and then launches into crowd favorite "Brooklyn Dodgers." Much of the record is filled with breakneck tunes like "You've Got Spiders" and "The Gravedigger's Argument" -- all of which have a tinge of New York/New Jersey '90s hardcore (Lifetime, Kill Your Idols, et. al).
01 Holy Fuck by SecretServicePublicity