One of the most peculiar things about living in Seattle at the moment is the fact that there are not one, but two ridiculously over-the-top psych rock divas here. I mean, what are the freaking odds? Of course, I've probably written about
Midday Veil
to the point of complete overkill by now, but you know, they continue to do weird shit that amazes me, so until that stops, I'll keep up with it. What I haven't mentioned is the oneiric excellence of their smoky contemporaries Rose Windows. The reason for that probably has to do with the fact that it took several years to congeal their debut album,
The Sun Dogs
, into existence. Although the band initially blew me away live due largely to the sheer concussive force of vocalist Rabia Qazi, it wasn't until the disc dropped in June (on
Sub Pop Records
, no less) that I truly processed the depth of songwriting and lyrical complexity going down in that camp. Highly recommended.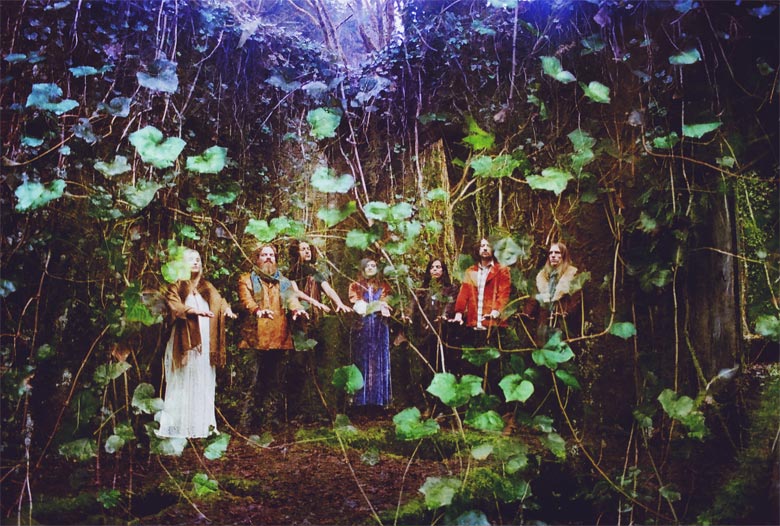 As it turns out, this depth comes largely from the blazed mind of guitarist
Chris Cheveyo
, and as I learned when I caught up with him by e-mail, it's channeled primarily from deep meditative states. How do musicians initially trained in oppressive religious traditions end up twerking on stage with
Big Freedia
(that happened) and
making cameos
in upcoming
Paul Thomas Anderson
movies? Weed, that's how. Read on, true believers.