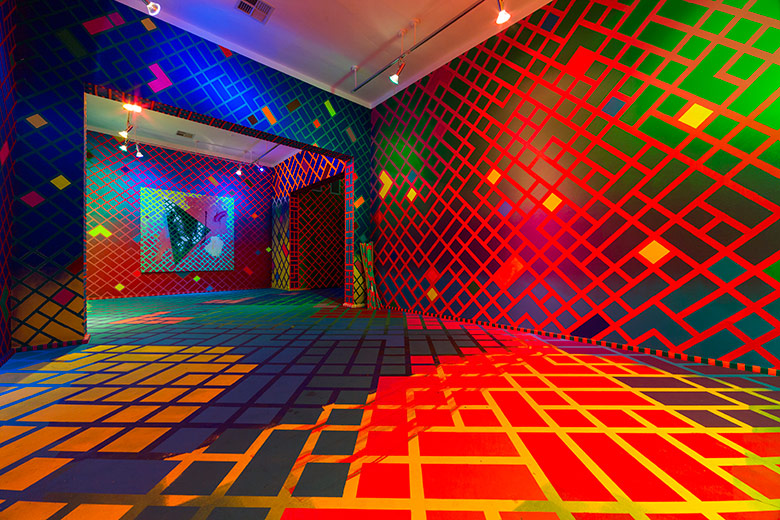 If the neon landscapes of
Tron
were to intersect with the real world and become fully infused with the spirit of modern electronic music, the output might look something like the 3-dimensional portals created by Australian artist,
Sam Songailo
. A transformer of gallery walls and public spaces into hypercolored explosions of pattern, Songailo first began exhibiting as a 2-dimensional painter in 2006. He discovered then that the canvasses he worked on, with all of their hard edges and limitations, were hardly sufficient to contain the complex circuit board-like pathways he painted. He soon found himself experimenting with the spaces beyond the canvas, first by painting on walls and then by exploring the whole of the 3-dimensional spaces he was exhibiting in. "I decided I wanted to make my work inescapable and ever-present," Songailo explains. "Instead of having to mentally project into the picture plane, visitors to the show would be inside the painting. There would be an experience for them to have and then leave."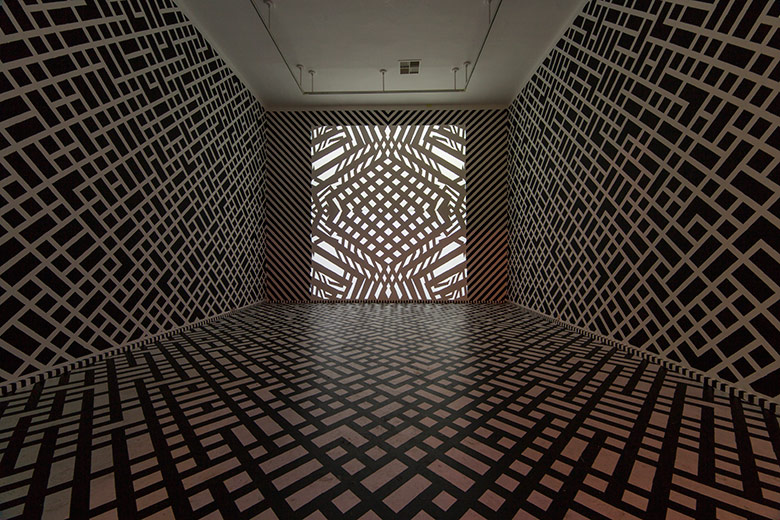 This column is a part of our
Geometric Spaces
series, which explores artistic transformations of 3-dimensional space.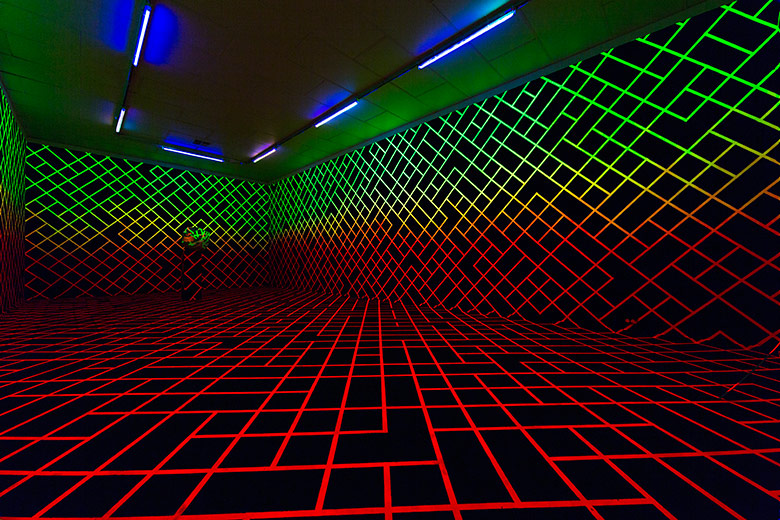 Digital Wasteland
, 2014 - Photography by Emily Taylor