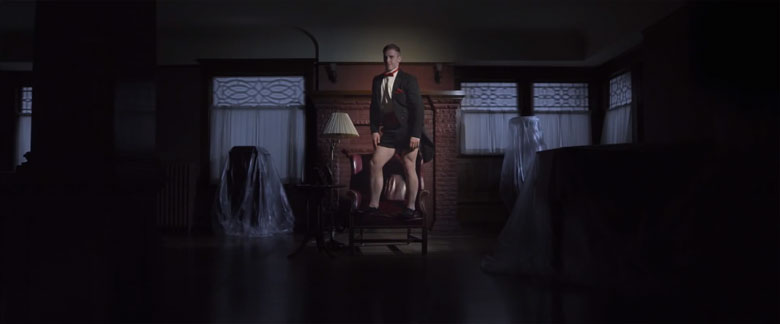 Los Angeles-via-Portland's
STRFKR
are a band people love to hate, but I like to give props where props are due. "While I'm Alive", from the band's latest album,
Miracle Mile
, may be my favorite song of theirs yet. Groovy basslines and sweet echoes of, "I love my life," are posi-well, but the track's prime attraction lies in a high-pitched vocal wail, perpetuated throughout guitar notes during the track's introduction and hook. Given the dynamic quality of the aforementioned vocal line, any successful require music video would need to acknowledge its brilliance with equal measure. Luckily, director
David Terry Fine
's collaboration with the Seattle dance troupe
Can Can Castaways
executes this with flying colors. (We're talking one of the swellest dance moves I've seen this year, next to the
headless-arms-waggle at 2:05 of this So You Think You Can Dance number
). Much like the life-affirming concept of the music video, stills from "While I'm Alive" are plenty nice-looking, but show off very little of its glowing essence, which lies in living movements both subtle and bold. In this Q&A with David Terry Fine, he touches on the experience of working with STRFKR and Can Can Castaways, as well as the appeal of body movement.