21 Jan

Dan Lydersen Brings Puts A Twist On A Little Bit Of Everything.

I'm going to infer a lot of things from Dan Lydersen's pop surrealist paintings, so here goes:

1) He must be kind of fun;
2) He must have diverse interests;
3) He must be constantly pushing himself as an artist;
4) McDonald's must have some significant impact in his mind;
5) I would love to hang out with him.

This image below, in particular, is my favorite piece of art I've seen so far in 2011. This bodes well. I am so into this.

I want to feature about a million pieces off of his website, but I am going to refrain and just keep it to thematically-similar pieces (aka, lots of clowns). Visit his website for more, or, if you're in San Francisco, head to the Jack Fischer Gallery. His works are on display there, through January 22nd, 2011!
Okay, let's feature some nipply pieces, too…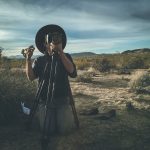 Vivian Hua 華婷婷 is a writer, filmmaker, and organizer. As the Executive Director of Northwest Film Forum in Seattle and Editor-in-Chief of the interdisciplinary arts publication, REDEFINE, much of her work unifies her metaphysical interests with her belief that art can positively transform the self and society. She regularly shares human-centered stories through her storytelling newsletter, RAMBLIN' WITH VEE! In 2020, she will [hopefully] begin production on a comedic Asian-American series entitled Reckless Spirits.
Ask Vivian about MARSHMALLOWS, cuz she's gross... and being tips for being frugal while nomading!