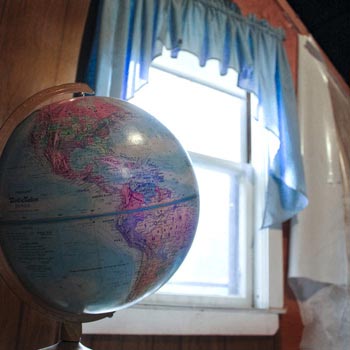 Does anyone remember when every music writer in the indie rock scene kept using "angular" to describe every band? Thursday: angular. Portugal the Man: angular. Blink-182: angular. It was insane and totally devalued a pretty critical phrasing that would set bands apart from one another.
However, now that we're over that phase, I'd like to state that Bostonians Modernist are a great angular indie rock band.
Modernist's self-released EP, Cellars And Lofts is one of those rare recordings that successfully matches interesting, off-time rock parts with catchy hooks. This idea is incredibly evident on "Telescopes And Violins," the EP's centerpiece; it easily has one of the catchiest melodies on any debut record, followed by an instrumental outro. Good stuff.
At seven tracks, Cellars And Lofts is surprisingly satisfying. Usually, I tend to criticize bands that make EPs that are too short, but because Modernist have such dynamic songwriting, they've made an extended player that sounds more like a full-length — which speaks volumes about their collective talent.