06 May

Top Pops! Sallie Ford & The Sound Outside, Dems, Gracie, Yards MP3 Downloads & Streams

"Pop music shouldn't always get a bad rap," says

Top Pops!

, a recurring selection of pop music highlights across a selection of styles. In this post, tracks from Portland musicians Sallie Ford & The Sound Outside and Yards, as well as minimal electronic informed pop jams from Dems and Gracie.
Dems
Dems gently lay you down on a bed of crisp, clean vocals and washy synths in their track, "Inner O." A single coming out soon on Bad Life Recordings, "Inner O" uses just enough electronic glitchiness to stray away from being intractible, without sacrifing gentle pop tendencies. Highly recommended that you also listen to and watch the music video for "House", HERE.
Sallie Ford & The Sound Outside
Admittedly, it takes a certain type of personality to get down with the '50s soul-dance sound of Sallie Ford & The Sound Outside. They give an incredibly energetic live show, and you can catch a whole list of upcoming tour dates below. Their next record comes out late this year, on Partisan Records. Full tour dates at the bottom of this post.
Gracie
Philadelphia's Gracie, also known as Andrew Balasia, has just released a brand new mixtape that opens with two of his own songs, "Bracelet" and "Back For You." Ambient noises with light builds make a soundtrack for blissful lethargy and summertime relaxation. His Quilt/Bracelet tape will be officially released on Tuesday, May 8th, and you can pre-order it HERE at Tiny Tree Records.
Yards
Former members of the Portland band Southerly have gotten together as Yards, a minimal post-rock effort that is orchestral in the least obnoxious of ways. The single, "Kristallnacht," has droning undertones, with pianos offsetting and adding harmony into the track's understated lulling qualities. For Portland friends, they have a free kick-off show for their upcoming European Tour on May 7th, 2012, at Valentine's. Dates for a brief Spain tour below.
August 19th, 2012 Update
Just a quick update about Yards' upcoming residency dedicated to John Cage, which takes place from August 19th to 25th at Al's Den at the Crystal Hotel. What it consists of is still unclear, but regardless, the details are below.
McMenamin's & Self Group Present…
Yards tribute to John Cage
audio/visual installation & performance
August 19th – 25th
Al's Den @ Crystal Hotel (303 SW 12th Ave. Portland, OR)
8-11 pm
Free

Symposium
Hour 1 – Light & Sound
Hour 2 – Ascent/Descent
Hour 3 – A Study In Chaotic Harmony & Saturation

Guests (Aug 22 only)
Creature Guts, Mustaphamond
YARDS TOUR DATES
May 2012
07 – Portland, OR – Valentines *Kickoff Show* (free/frei/gratis)
09 – Madrid, ES – Fotomaton Bar
10 – Malaga, ES – Velvet
11 – Murcia, ES
12 – Madrid, ES – El Perro de la Parte
13 – Manresa, ES – La Gramola
14 – Barcelona, ES – Macondo Bar
15 – Girona, ES – Mediterrania Espai Forum
SALLIE FORD & THE SOUND OUTSIDE TOUR DATES
TU 04.17.12 San Francisco, CA @ The Regency Ballroom w/ Wanda Jackson
WE 04.18.12 Arcata, CA @ The Depot at Humboldt State w/ Wanda Jackson
TH 04.19.12 Eugene, OR @ WOW Hall w/ Wanda Jackson
FR 04.20.12 Seattle, WA @ Neumos w/ Wanda Jackson
SA 04.21.12 Portland, OR @ Roseland Theater w/ Wanda Jackson, Larry & His Flask
TH 05.10.12 Salt Lake City, UT @ Urban Lounge w/Deer Tick
FR 05.11.12 Aspen, CO @ Belly Up Tavern w/Deer Tick
SU 05.13.12 Denver, CO @ Bluebird Theater w/Deer Tick
WE 05.16.12 Columbia, MO @ Mojo's
TH 05.17.12 St. Louis, MO @ Off Broadway
FR 05.18.12 Indianapolis, IN @ White Rabbit Cabaret
SA 05.19.12 Nelsonville, OH@ Nelsonville Music Festival w/Iron & Wine, M. Ward …
TU 05.22.12 Chicago, IL @ The Hideout w/ Dark Dark Dark
WE 05.23.12 Minneapolis, MN @ 7th St. Entry
MO 05.28.12 George, WA @ Sasquatch Festival w/ Beck, Jack White, etc.
TU 05.29.12 Bellingham, WA @ The Wild Buffalo
FR 08.03.12 Seattle, WA @ Mural Amphitheater (KEXP Summer Concerts)
FR 09.07.12 Bowling Green, OH @ Black Swamp Arts Festival
SA 09.08.12 Bowling Green, OH @ Black Swamp Arts Festival
Ω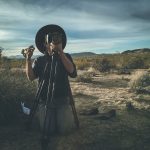 Vivian Hua 華婷婷 is a writer, filmmaker, and organizer. As the Executive Director of Northwest Film Forum in Seattle and Editor-in-Chief of the interdisciplinary arts publication, REDEFINE, much of her work unifies her metaphysical interests with her belief that art can positively transform the self and society. She regularly shares human-centered stories through her storytelling newsletter, RAMBLIN' WITH VEE! In 2020, she will [hopefully] begin production on a comedic Asian-American series entitled Reckless Spirits.
Ask Vivian about MARSHMALLOWS, cuz she's gross... and being tips for being frugal while nomading!