K-Pop pundits
love to predict
who's going to be the one star to stick in America, and with the impending debut of
2NE1's CL
, these predictions have reached a fever pitch. These lists never seem to change much: Girls Generation, 2NE1, G-Dragon, CL, BIGBANG, and so forth. Problem is, half those acts have already exhausted large amounts of capital in their American expedition, to limited success.
But if we take time to really examine what ephemeral success K-Pop has already had in America, it's easy to see qualities that separate the Wonder Girls from the PSY's. A few theories: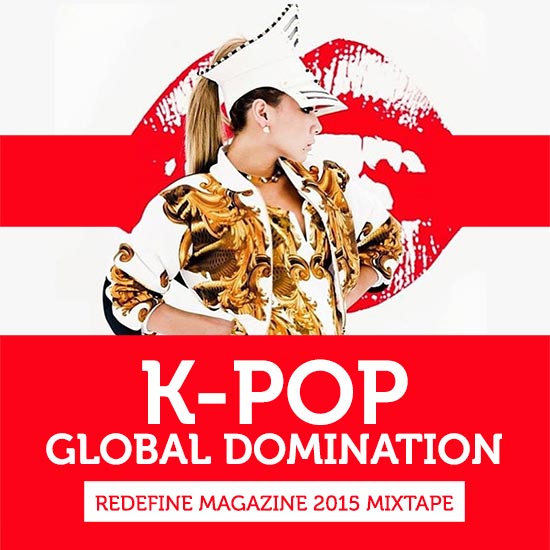 A) He/She will (most likely) be a solo artist. Easier to digest. Even domestically, groups are harder to sell than individual personalities.
B) He/She will be equipped to deal with the culture of America. Whether from education, birth, or training, our breakthrough star will have excellent command of the English language and American cultural norms. Naiveté is unacceptable.
C) He/She will be young. What ultimately ended PSY's short reign was that he was too old to care about making it in America. He's been doing victory laps in Korea since the beginning of the decade. Our star will have something to lose.
D) He/She will come from a strong company. There needs to be resources to pour into whatever viral interest stokes the flame in America. There also needs to be confidence in control.
E) He/She will be an absolute star. What separates the CL's and Suzy's from the Ailee's and Nana's is that iron stage presence, the same that separates a Rihanna from a Ciara.
So, who in the trenches of the Korean music industry might fit this template? Let's pick some potentials, and view their pros and cons.
Stream Global K-Pop Domination Mixtape
Tracklisting
1) Miss A – "Only You"
2) Sistar – "Ma Boy" (Smells Remix)
3) Epik High – "BORN HATER" feat. BEENZINO, VERBAL JINT, B.I, MINO, BOBBY
4) Taeyang – "Connection" (English version)
5) EXID – "Ah Yeah"
6) Gain – "Fxxk You"
7) Jay Park – "Metronome" ft Gray + Simon D
8) Shannon Williams – "Why Why"
9) f(x) – "Paper Heart"
Jay Park

Pros: Young, autonomous, American national, fluent English
Cons: Ex-scandal, may lack motivation to self-invest in an American campaign

Jay Park was born and raised in Washington State, and after some initial scandals has outclassed the K-Pop system, running his own successful agency. If he was motivated to do an extended tour in America he'd smash it for sure. But he's still building AOMG (his own agency) and risking it all in America wouldn't be prudent, given the streak of success he's having.

[audiotrack title="Metronome" songwriter="Jay Park" mp3="https://redefinemag.net/wp-content/uploads/2015/04/Jay-Park_Metronome.mp3″]

Epik High

Pros: Solid hip-hop legacy in Korea, fluent in English, strong Agency
Cons: Older, group

The rap group hinges on leader Tablo, who has hopped all around the globe and attended school at Stanford. Rap is having a moment in Korea, and Epik High has been a big player in that movement. Throw in a spry showing at SXSW and plans for a US tour and this might be enough to counter the fact that he's got a young daughter and pushing 35.

[audiotrack title="Born Hater" songwriter="Epik High" mp3="/wp-content/uploads/2015/04/Epik-High_Born-Hater.mp3″]

Shannon Williams

Pros: Fluent English, multi-national, star (in the making)
Cons: Perhaps too young, early career, agency is weak

The half-British half-Korean Shannon has been a hard sell in Korea so far, which is unfortunate because her pop talent uncannily resembles that of Ariana Grande. Seriously, from the cat ears down she has the voice (trained soprano), the camera experience (child actor) and the ambition to be humongous on both sides of the Pacific. Her company, MBK (formerly CCM), might be screwing it all up for her (not unprecedented). It's still a long ways out, but if she breaks through in Korea, leaping to America is easier for her than most others.

[audiotrack title="Why Why" songwriter="Shannon Williams" mp3="/wp-content/uploads/2015/04/Shannon-Williams_Why-Why.mp3″]

Miss A

Pros: Multi-national, Superstar, plus training in America
Cons: Agency skittish on American promotion, group

Miss A are JYP's flagship project now that the Wonder Girls are on indefinite hiatus. "Nation's First Love" Suzy's star power is higher than it's ever been, completely bulldozing her recent dating rumors. But their secret weapon is leader Min, who trained in Manhattan and worked with Lil Jon for a US debut that never happened. With allies in both corners most companies would be more than willing to make the leap. But JYP's been bitten before, their experiments with the Wonder Girls in America (they had the opening slot for Bieber for God's sake) financially wounding the company for a number of years.

[audiotrack title="Only You" songwriter="Miss A" mp3="/wp-content/uploads/2015/04/Miss-A_Only-You.mp3″]

f(x)

Pros: Multi-national, two American nationals, strong agency
Cons: Are they even a group anymore?

Maybe a year ago f(x) was poised to make the leap to America, playing SXSW, doing viral videos with Funny or Die, and making full Pop Albums instead of the singles row that is the norm in Korea. But then Sulli left and everything fell apart. Will they continue as a four-piece? Will f(x) fade into oblivion? Will Amber's next solo effort be just as bad as her first? These are questions that SM can't afford to answer any later (unless they're trying to ditch the whole thing and start again with Red Velvet but don't tell them that).

[audiotrack title="Paper Heart" songwriter="fx" mp3="/wp-content/uploads/2015/04/fx_Paper-Heart.mp3″]

And some honorable mentions:

EXID
Queens of K-Pop viral fame, but no English to be found (Hani's isn't bad though).
[audiotrack title="Ah Yeah" songwriter="EXID" mp3="/wp-content/uploads/2015/04/EXID_Ah-Yeah.mp3″]

Taeyang
He's done a couple English songs and the pronunciation has been really good. But he's always been second (and sometimes even third) fiddle to G-Dragon, and at the moment needs his group leader to survive.
[audiotrack title="Connection" songwriter="Taeyang" mp3="/wp-content/uploads/2015/04/Taeyang_Connection.mp3″]

Gain
The mature, think-piece writer's K-Pop star. I don't think she speaks English.
[audiotrack title="Fxxk You" songwriter="Gain" mp3="/wp-content/uploads/2015/04/Gain_Fxxk-You.mp3″]

SISTAR
Not sure if anyone in this group speaks English but the star power and performance are off the charts. One of the few groups that works with tunes that'd work on both continents without much tweaking.
[audiotrack title="Ma Boy" songwriter="Sistar" mp3="/wp-content/uploads/2015/04/Sistar_Ma-Boy.mp3″]

Ω