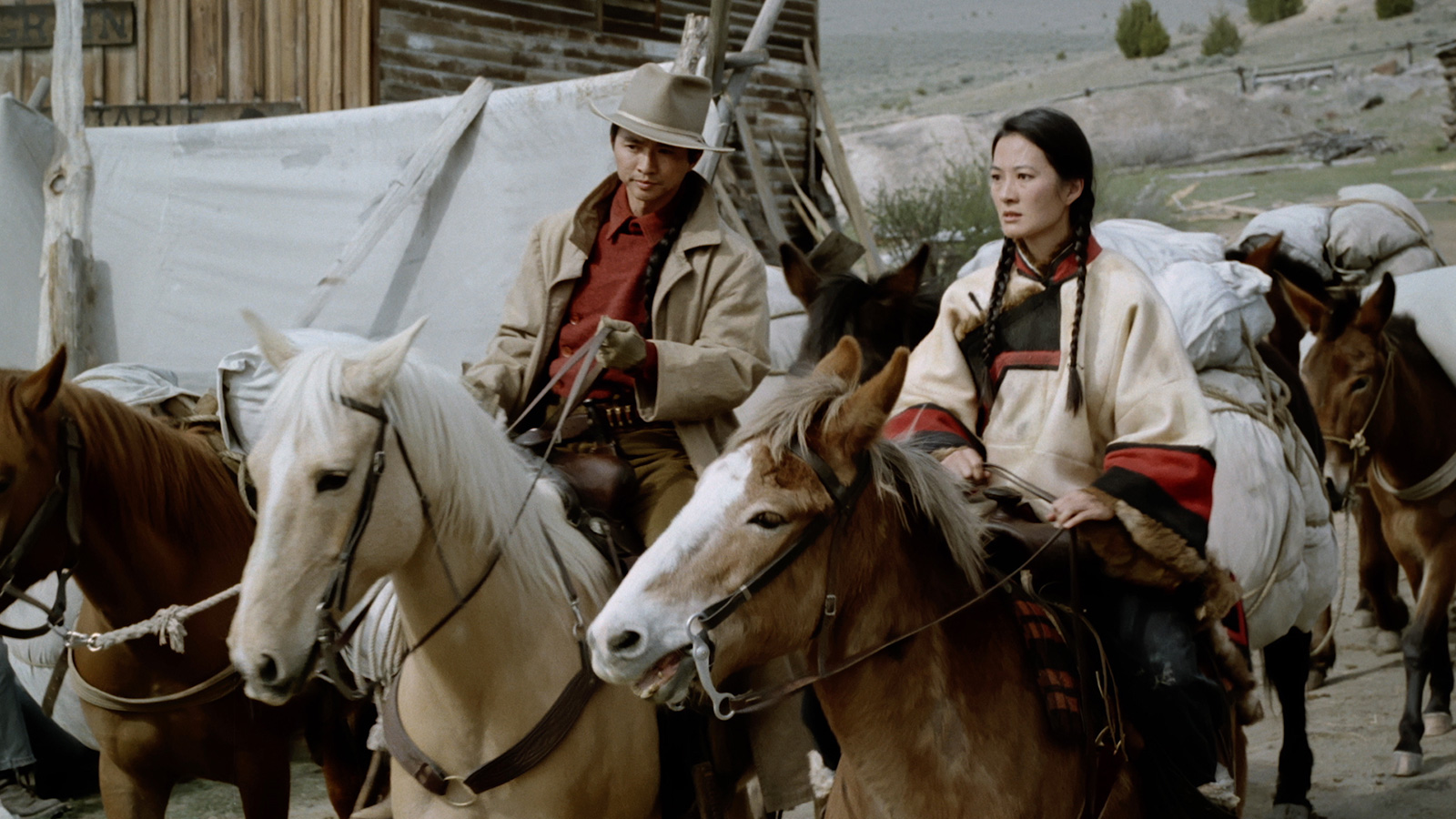 19 May

Thousand Pieces of Gold Film Review + Video Interview

Based upon a true story, Nancy Kelly's Thousand Pieces of Gold is an affecting and slow-building narrative exploring issues of autonomy, captivity and dependence in the economy of the Gold Rush. The film calls attention to the hardships faced by Chinese Americans in the 19th century, such as human trafficking, discrimination and poverty. But rather than a tragic expose, Thousand Pieces of Gold is a narrative of survival that has moments of high drama alongside slice-of-life explorations of a certain time and place.

Rosalind Chao plays Lalu, a Chinese girl sold by her father as a slave to work overseas in Gold Mountain, a
small prospecting town. Understated yet fierce, her performance has a melancholic sense of interiority even
when she is at her most righteously indignant. Thousand Pieces of Gold reveals nuanced and intersectional aspects of race, class and gender in the Old West, shedding light on underrepresented narratives while faithfully maintaining the visual style of a classic Western.

Lalu has complex and troubled relations with the many men around her, including the Chinese horse herder Li Po, her master Hong King, who seeks to sell her as a prostitute, and Charlie, a well-meaning yet hot-tempered former Yankee soldier. Charlie strives to protect Lalu from the other men, but still struggles to gain her trust given the malicious intentions of the "demons", or whites, who make up the majority of the townsfolk.

Lalu and Li Po form an immediate bond of solidarity based on shared knowledge of the old country, but are kept apart by circumstance and economic hardship. Meanwhile Charlie is affable and sympathetic yet misguided and often deeply problematic in his attempts to protect and encourage Lalu. Over the course of the film, Lalu has evolving notions of who she can trust trust and where her home is, spending most of the film seeking to return to China and to the same family that disowned her.

In its portrayal of race and class, Thousand Pieces of Gold is nuanced and uncompromising, showing the poverty and lack of freedom faced by immigrants in the 1800s and exploring the varying strategies used to cope and maintain a sense of identity by marginalized people in a hard-scrabble era and setting.

Language is a key issue touched upon by the film. Lalu arrives speaking little English, and is referred to as "China Polly" by the Anglophone denizens of Gold Mountain who refuse to call her by her real name. Her erstwhile friend Li Po is similarly referred to as "Jim", and the two form an instant bond as he helps explain how to survive in America. However, he also leads Lalu into the hands of Hong King, a conniving and ruthless master who deliberately plays into the Orientalist fantasies of the white townsfolk in his plans for Lalu.
Avoiding typical Western tropes, the soundtrack is influenced by understated and contemplative traditional Chinese music. Spare and elegant, the music creates a winsome atmosphere and highlights Lalu's sense of homesickness in her search for community amongst the alienation of a majority-white town. Bobby Bukowski's cinematography is warm, earthy and austere, evoking mid-century Westerns while maintaining a feeling of lived-in realism. The 35mm film lends a burnished, vintage quality to the visual style, which complements the wistful and melancholy tone of the narrative. Director Anne Kelly shows a fine attunement to the materiality of life, giving a strong sense of the day-to-day tasks of cooking, washing, riding horses and eating.
Thousand Pieces of Gold deftly handles themes of home, identity, survival and solidarity while touching on the aftermath of the Civil War and the long shadow it cast over American culture, best represented by the conflict between Charlie and Jonah, an ornery former Confederate who spreads xenophobia about the Chinese denizens of the town. The film's portrayal of human trafficking in an era that had ostensibly abolished chattel slavery speaks to an issue which still affects millions today, and its characters have a fundamental humanity that transcends historical eras.
Thousand Pieces of Gold is available for online screening and rental via Northwest Film Forum through May 31.
Ω
---
Thousand Pieces of Gold Cast & Crew Video Interview
An interview with director Nancy Kelly, producer and editor Kenji Yamamoto, and film leads Chris Cooper, Rosalind Chao, and Michael Paul Chan.
Thousand Pieces of Gold Film Trailer
Jackie Moffitt (any pronouns) is a 24 year old writer, actor, musician and filmmaker from Seattle, WA. Jackie has written and performed original works of theater as part of Theater of Possibility, an ensemble for autistic young adults. Their involvement in cinema began with their work at Reel Queer Youth as a teenager, and they have been volunteering at Northwest Film Forum since 2018 where they write film reviews. They have performed at the Vera Project Neurodiversity Nights events as a rapper and singer-songwriter. Jackie has also been involved in public speaking at the 2016 Three Dollar Bill Cinema auction and the 2018 ArtsWA Arts & Disabilities conference in Ellensburg, WA. Jackie centers queer and neurodivergent perspectives and life experiences in their multimedia art and activism work. When not writing film & music reviews and working on creative projects, Jackie enjoys running, swimming, studying linguistics and philosophy, and playing tabletop games.