This year's grant process received 134 eligible applications from throughout the country, and a panel of jurors selected 10 finalists to advance before the final selection. The final recipient will follow in the footsteps of the two previous grant recipients: Caribbean sci-fi filmmaker
Keisha Rae Witherspoon
(2020) and Indigenous filmmaker
Erica Tremblay
(2021). Learn about this year's finalists in the article below. The final recipient will be announced by
Northwest Film Forum
on October 19th, 2022.
---
Meet the 2022 Grant Finalists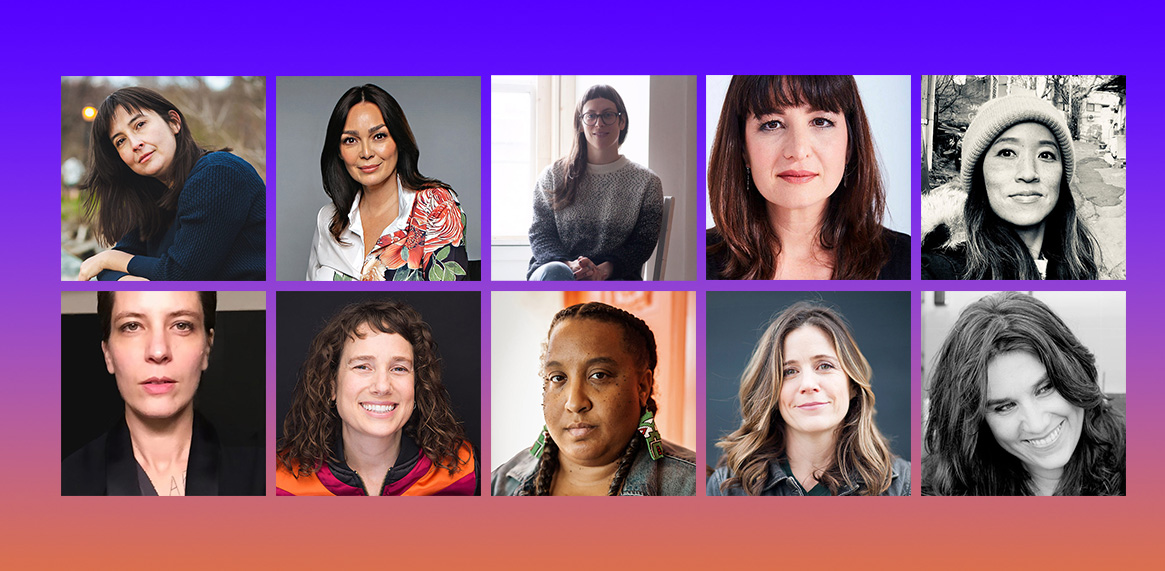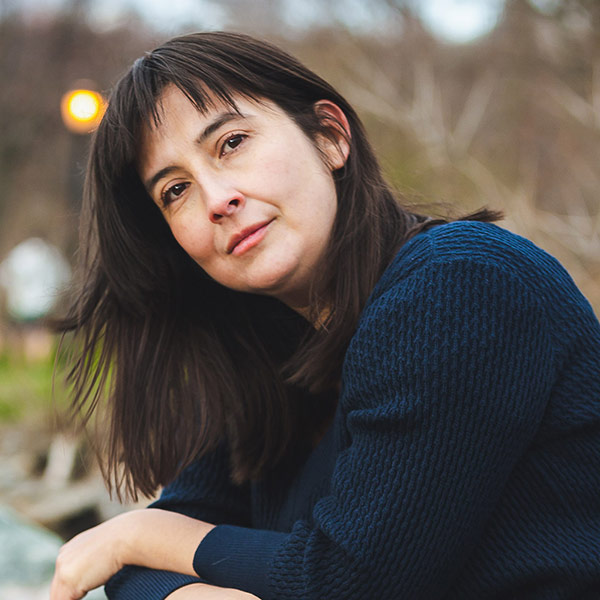 IZABEL ACEVEDO
When she was still in film school, Guatemalan filmmaker Izabel Acevedo assisted her mother with a sociology research project about Guatemala's coffee farms. She recalls, "The landscapes were exuberant and, at times, frightening. Between the misty mountains and not far from impoverished villages, one can find big and wealthy coffee farms: massive palaces guarded by dozens of armed men and filled with men, women, and children picking coffee and performing a well-oiled choreography outlined by each landowner."
"The coffee industry in Guatemala and its success is built on land theft, slavery, militarization during the Guatemalan Civil War (1960-1996), exploitation, class discrimination, and fundamental and systemic racism," Acevedo continues. "I realized then that telling a story situated and based on the Guatemalan coffee industry… would also allow me to talk about an entire universe: a culture and a group of people that are linked to my family roots."
Acevedo is now based in New York, where she is putting the finishing touches on the script for her feature film, El intermediario (The Middleman). It is the story of a conflicted mestizo man, Agustín Brito, who was born on Finca Dolores, a coffee farm located on the Guatemalan highlands. Though he has worked on the finca for years, Brito doesn't want to die there as his father had; he wants to retire. Yet the landowner of Finca Dolores wants his help to build a hydropower plant on Indigenous land, forcing Brito to play an unwilling middleman to his boss and the local Mam community, who oppose the project.
"During the past few years, I have also felt the urgency to write about the land disputes and land struggles that currently take place in Central America. As an immigrant filmmaker, I'm particularly attuned to these issues. During the past few years, climate change, land disputes, and the theft of natural resources (like rivers and forests) have forced hundreds of thousands to flee Guatemala…" she explains. "I'm no longer moved just by the joy of telling a story that can help me uncover truths about my family's history. I'm urgently moved by people's bravery, and I want to show the world the major efforts that people in the Guatemalan highlands do to resist and remain in their ancestral lands."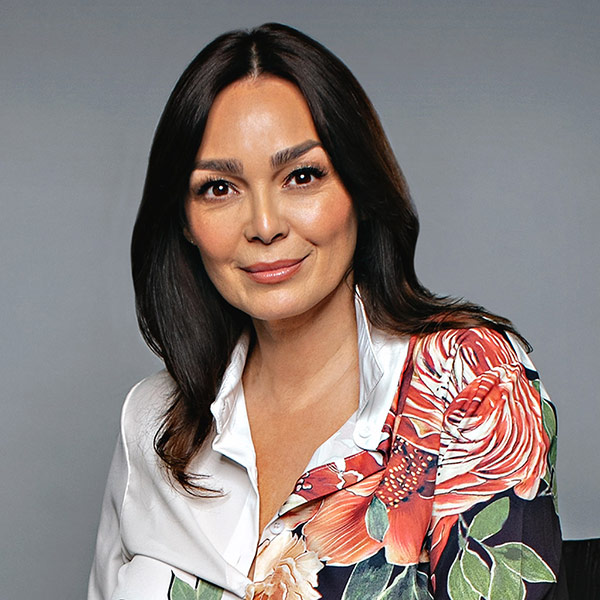 ELAINE DEL VALLE
instagram + website + photo credit: Zalo Castillo
Brooklyn-raised, Puerto Rican multi-hyphenate Elaine Del Valle is presently on the journey of creating her feature film Brownsville Bred, which is adapted from her award-winning stage play and novel. A true coming-of-age story set in 1980's Brownsville, Brooklyn, the film tells a "no-holds-barred father/daughter story that sparks joy while revealing the inherent traps of generational poverty and the connective tissue that unites us all: Hope."
"I began my career as an actor and was frustrated by the lack of stories representing my urban-American-Latinx experience," Del Valle shares, regarding the inspiration behind the project. "Creating Brownsville Bred (in all its forms) has served to fill that void and share a voice I find missing in entertainment. Moreover, I just love the dignity, promise and reality it shares with audiences. Through it, I am able to share my vulnerabilities and greatest life lessons.
Part of Brownsville Bred has already been filmed, thanks to a 2021 grant from the 150 Foundation, which allowed Del Valle to film the protagonist at 8-years-old, or the youngest age that the she is depicted in the film.
"In essence, I filmed the first act of the feature film, which has served as our proof-of-concept to draw more supporters," says Del Valle. "I am currently in pre-production to complete the full feature film. My goal is to resume filming with the teenage version of our protagonist later this year, and complete the film in 2023."
The final project will be filmed primarily in Brooklyn, with a few days of filming in Puerto Rico.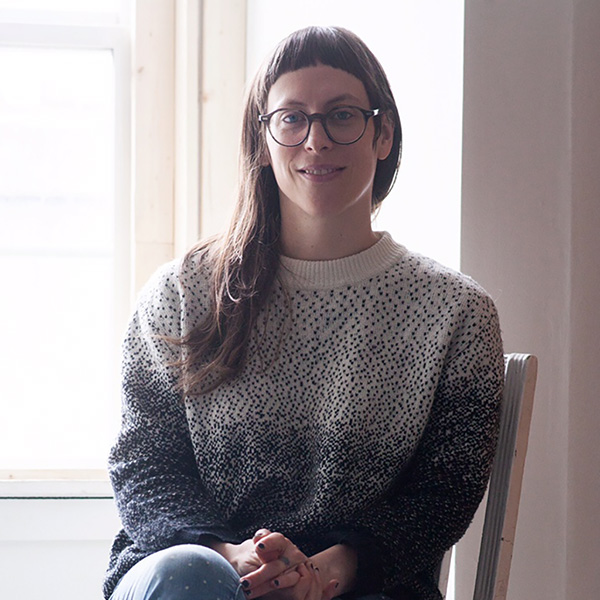 CHARLOTTE GLYNN
Over the course of the past eight years, Charlotte Glynn has been producing and developing her feature film, The Gymnast. Set in Pittsburgh, Pennsylvania, in 1993, the film follows Monica, a 14-year-old aspiring Olympic gymnast, and her die-hard gym dad, to show what happens to their relationship after the young gymnast has a potentially career-ending injury.
Glynn shares that the film was significantly inspired by the experiences of her best friend in high school. "I watched as she had to make the choice to either commit at a higher level and continue competing or quit. She really struggled with the decision, but ultimately, she quit…" shares Glynn. "It's still so much a part of her and her identity. I have always been struck by how much that loss stayed with her."
The filmmaker's relationship with her father also plays a significant role, despite its complexities. "He was very charismatic but also violent and abusive," she says. "When I became a teenager, our relationship totally fell apart. I hated how he treated my mom and other women he dated after they divorced. I couldn't understand how he could be such a misogynist but also a 'caring' father. I want to explore this duality."
While Glynn was not a gymnast, she explains that Monica's story is still her story.
"Her struggles to understand who she is once the world around her starts to sexualize her, that's all based on my experience coming of age. Why now?" she questions. "Because we are having conversations about consent and what empowerment really looks like, and The Gymnast is a story about a teenage girl trying to navigate a world of people telling her who she should be."
The Gymnast will begin filming in Winter 2023, but they are still working hard to secure funding.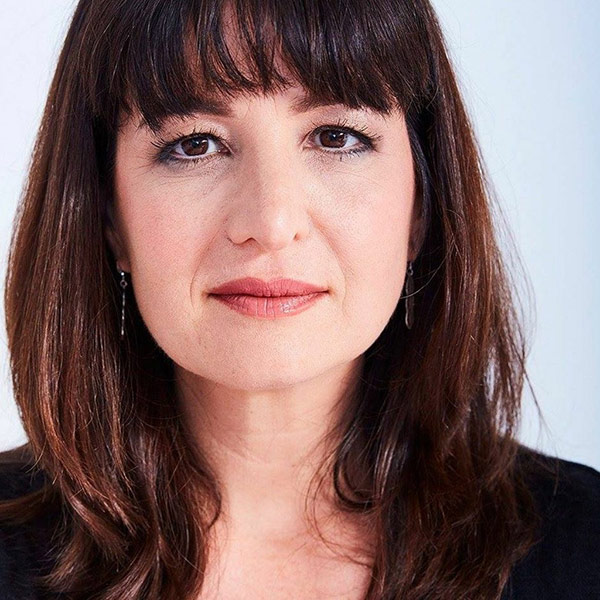 PAMELA B. GREEN
Following on the heels of her successful, world-renowned documentary film, Be Natural: The Untold Story of Alice Guy-Blaché, film director and producer Pamela Green is presently in the research and screenwriting phase of her latest feature, Ask the Question. It tells the story of Dr. Ben Barres.
"Having made Be Natural: The Untold Story of Alice-Guy Blaché, I continue to be fascinated by people who accomplished incredible things against all odds," says Green. "While researching a series about heroic pioneers unfamiliar to most, I read Ben Barres's autobiography, couldn't put it down, and knew his story would inspire others."
Barres was a transgender neuroscientist who helped break new ground in a significant part of the brain, known as glial cells. After experiencing prejudice when he was a woman, he worked hard throughout his career to fight against the discrimination against women, LGBTQ+, and other marginalized groups within STEM organizations.
"I don't know any woman who hasn't experienced blatant gender discrimination in the workplace. I have also known many women who from an early age were discouraged from studying math and science, and thus from entering STEM professions," explains Green. "And though transgender figures have begun to be seen in mainstream media, representation is often problematic. Building on the in-depth research (and critical success) of Be Natural, my telling [of] Ben's story — his activism on behalf of women and LGBT+ folks, his troubles and triumphs — offers a nuanced picture of a risk-taking, accomplished, inspiring life."
ALICE GU
Director, cinematographer, and photographer Alice Gu's latest feature film, Eva, is the story of a Chinese-American doctor, Dr. Andy Zhao, who is a doctor by day and a closeted drag queen by night. The narrative project grew naturally after she filmed him for a short documentary series centered on Asian American stories.
"After spending a couple of days with him, I found him to be unforgettable," Gu explains. "I thought about him and his unique story nearly daily, and reached out to him a few months later to see if he'd be interested in adapting his story for a narrative. I found the Andy / Eva story so incredibly beautiful and touching, and one that is rarely seen."
Gu believes that though she and Zhao had different upbringings, there is a similarity in their Chinese-American background.
"There is so much subtle nuance as the undercurrent of the Eva story — which relates to a Chinese-American upbringing in America [and] one's sense of duty and pressure to excel, while hiding artistic inspirations," she explains. "Eva takes it one step further with the challenges of being closeted and gay about his life, wanting to share that with his family, but not being ready to reveal himself."
Eva is currently in early development. Potential funds from the Lynn Shelton Of a Certain Age grant would help them shoot a proof-of-concept and put together well-crafted pitch materials, which will ultimately help them get their story told.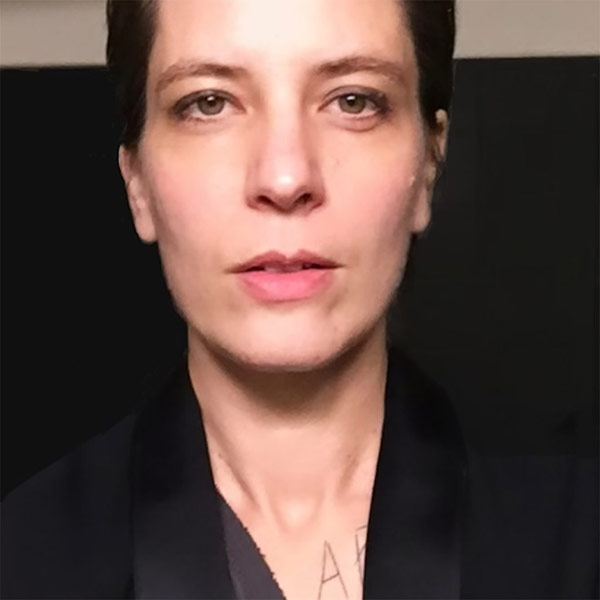 TANNAZ HAZEMI
Born in Iran and raised in Sweden, Tannaz is a queer filmmaker raised in a Muslim household that condemned her sexuality. She is inspired by Westerns, thrillers, action movies, and other genres that have been dominated by male leads. Yet she has suffered watching how women have been depicted in them.
"For so long, we have been the girlfriends, the wives, the daughters, the caretakers of the children; we have no control over our destiny and get mistreated, and have generally been written as submissive helpless creatures who can't handle our emotions and need men for basic survival," she says.
While Hazemi acknowledges the role of women has been changing in media, she believes more men's roles needs to change in tandem.
"Can you think of a movie where men have been written as submissive helpless creatures who can't handle their emotions and need women for basic survival?" she questions. "Until we can see men in this role, we can't fully tackle the subconscious treatment and perception of women that continues today, and so we can't fully understand what gender equality entails."
Her feature film in development, The Strong One Dies, is a psychological thriller and dark comedy about an arrogant ex-convict and her arm-candy boyfriend, who run out of gas in the middle of nowhere. They get trapped by a sadistic family in a tale that Hazemi describes as a mixture of Funny Games, Deliverance, and Texas Chainsaw Massacre, with an overarching narrative about the fallacy of the Patriarchy.
"Since the overturn of Roe v Wade, people have begun to joke that we're living in The Handmaid's Tale. We're definitely living at a time when men are trying to control women. And they're trying to reinforce the gender binary, as it has always benefited men," says Hazemi. "So I can't think of a better time in history to make a movie where women are controlling men, while acting like men. I am grateful to everyone fighting for women's rights, from the documentarians to the non-profit workers, to simply being patient instead of angry. My contribution will be activism through entertainment."
KATE MARKS
According to her artist biography, writer-director Kate Marks comes from a long line of tricksters and grew up listening to tall tales. Her latest feature film project, The Cow of Queens, is a dualistic dance about a father and daughter who ditch a doctor's appointment to save a cow that has escaped form a Queens slaughterhouse. Through their adventure, they must contend with a cranky butcher, who wants his cow back, and the dad's cancer, which threatens to separate the close-knit duo.
"This is a very personal film about my experience navigating my dad's cancer. I should mention it's also a comedy that revolves around a cow romping free on the streets of Queens. For me, that's life. Darkness and light are braided together," Marks explains.
The tale comes naturally considering how close Marks had been to her father throughout life. "Growing up, I was convinced I was his reincarnated dead twin, so when he got sick, I knew I had to be there with him," she shares. "He was the kind of guy who lived his life by the motto, 'Never Quit.' So we took that motto, and we applied it to cancer. 'Fuck cancer, we're gonna beat this, yeah!' And then… we didn't. When he died, I was absolutely devastated and I knew I needed to write about it. But I couldn't figure out how to tell the story in my voice. I write and direct dark comedies that hinge on the absurd."
"And then one day, I was living in Queens when I heard my neighbors talking about a cow that had escaped a local slaughterhouse and had a field day running rogue on the streets of New York," Marks continues. "Instantly, these two stories crashed together in my mind to form The Cow of Queens."
Among other more serious things, funds from the Lynn Shelton Of a Certain Age grant may help the film team wrangle a cow-wrangler who can scout cows and figure out the logistics puzzle of filming with livestock in New York City.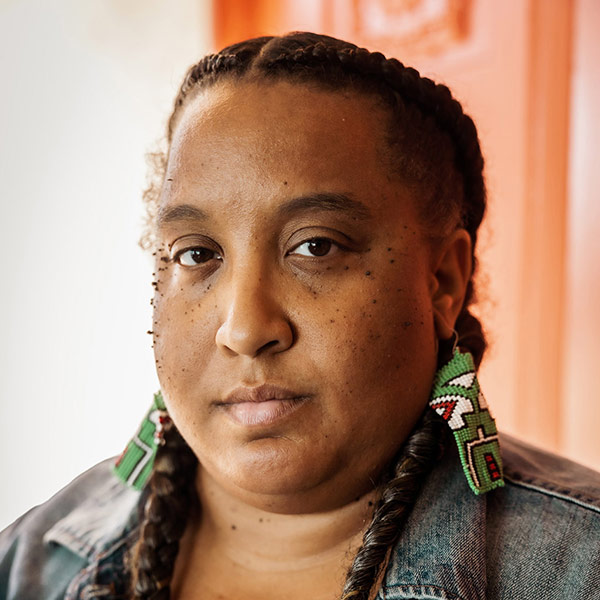 LUCRETIA "LU" STINNETTE
Born and raised in Chicago, Lucretia "Lu" Stinnette is a filmmaker whose work takes a nuanced look at the ways that class, economics and racial identity shape the interior lives and lived experiences of women of color. Her latest feature film in development, Currency, is the story of a 21-year-old West Oakland woman who has aged out of the foster care system and finds herself without a place to call home. The woman searches for a way to make ends meet while trying to avoid the sexually exploitative modes of survival she previously knew.
"I seek to paint a human and realistic portrait of what life can hold for young women vulnerable to poverty, toxic masculinity, and other systemic inequities," explains Stinnette. "This story takes a psychologically-nuanced look at a young woman as she navigates housing instability and transitions out of commercial sexual exploitation."
Currency emerged from a period Stinnette spent at a social enterprise organization in Oakland called Mamacitas Cafe, which employs impacted young women. There, a narrative short film which was inspired by one of the young women Stinnette met; she is now finalizing the script for the feature film.
"As a Black woman from a single parent family, I can relate to the character in this story and the socioeconomic realities and vulnerabilities she faces," Stinnette shares. "Sex trafficking is a big issue in the Bay Area, especially for black women, and I want to tell a nuanced and realistic story that people from any walk of life can relate to. I want to look at the cycles of emotional addiction and abuse that many black women face in these situations, and how to find hope and healing in what may seem like an impossible situation."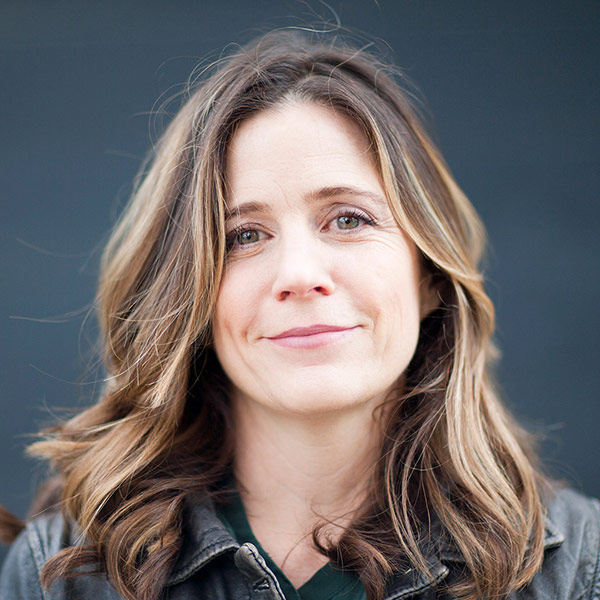 TRACY DROZ TRAGOS
A writer, filmmaker, and mother of two teenagers, Tracy Droz Tragos has an extensive background in documentary, but longs to return to narrative film. Based on a true story, The Macrobiotic Tracker follows "Sula," a middle-aged single mom to a seventh grader. Sula is living in a commune with other single moms when she is forced to confront the reality of an unplanned pregnancy. She discovers that abortion pills can be bought online, which sets off a journey of personal growth; Sula eventually transforms from a blogger to a blackmarket supplier, then from an accidental activist to an incarcerated felon.
Tragos first met the real-life heroine of the film when she was researching her documentary on abortion. The subject said no to the documentary and insisted on a narrative film instead.
"I love films about flawed heroines, but you don't often get to see them on screen…" says Tragos. "There are a lot of layers to explore: the true story of a blackmarket abortion pill supplier; the injustice of the FDA raid; and the lack of access to abortion care in the United States today. But this story goes deeper than that."
The Macrobiotic Tracker is also a love story between an ambitious mother and a struggling kid. "Over the years of conversations and writing since I first met Sula, the film has grown more personal: a love story between an ambitious mother and a struggling kid," Tragos continues. The main kid in the film, Rain, is played Tragos' child, Sam; she also sees herself as the ambitious mother, who, after years of documentary work, aims to direct narrative films.
"While the film is personal and a mother-daughter love story at its heart, our underlying intent is also to reveal a timely and urgent secret: there is a work-around to surgical abortions — one where you never have to travel over state lines," says Tragos. "In a post-Roe world, safe abortions can be found over the internet — even if the person supplying them to you may be criminalized for doing so."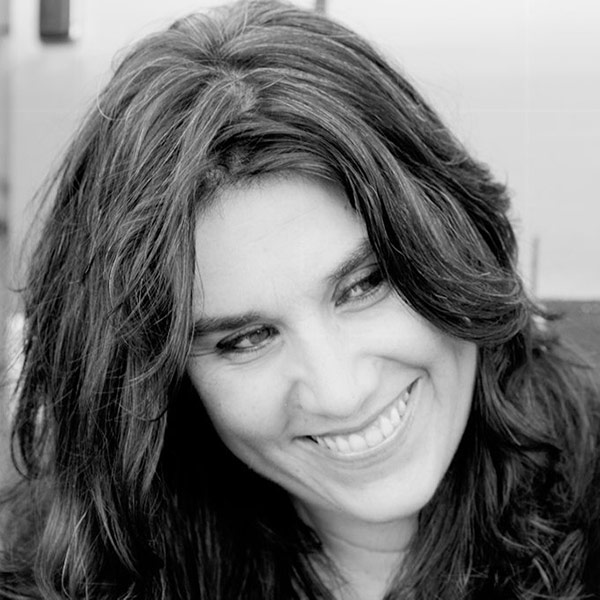 ELIA URQUIZA
Los Angeles-based filmmaker Elia Urquiza is a prolific script consultant for Latino and Spanish-speaking projects and is best known for her work in documentary — but much of her creative interests blend creative documentary with realistic fiction. Her latest narrative feature film project in development, La Niña Milagro, is a psychological thriller rooted in magical realism. It is situated inside a Border Patrol Detention Center during a family separation crisis, where a supervising agent makes a connection with an unusual 5-year-old named Yoyo, who other kids call "La Niña Milagro," or Miracle Girl, and treat with special reverence.
"All my stories come out of an emotional experience. I became obsessed with the world of Border Patrol Agents after listening to a particular audio recording. It was leaked during the Family Separation Crisis enacted by Trump, and played in Congress by representative Ted Lieu…" recalls Urquiza, whose son, Lucas, was five-years-old at the time. "C In this recording, you could hear a group of children detained in one of the wired cages: a group of kids crying, sobbing, screaming for their parents. Kids. In cages. In the U.S. In the XXIst century…"
The story's other main source of inspiration was a Guatemalan pastor who had a 5-year-old son that was advertised as a miracle-maker. "People were lining up for hours to have this kid impose his little hands on them," says Urquiza. "It made me think a lot of my childhood and Catholic upbringing, and a very specific understanding we have as a culture about what is possible, which is very different from the Protestant / Anglo-Saxon perspective."
Urquiza presently has a first draft of the La Niña Milagro script, but anticipates more research and travel to border towns, where she can have random conversations with the people living and working in those areas. She also believes that casting will help her rewrite the roles in deeper and more specific ways, as well as create roles from strong Latina women over 45.
"It would make all the difference: the difference between a project that gets made and a project that could have been something," she says, of potential funds from the Lynn Shelton Of a Certain Age grant.
Ω