Vicky Farewell
has worn a lot of hats in the music industry. She has toured as a keyboardist for Kali Uchis and Willow Smith, has writing credits on multiple Anderson .Paak records including the Grammy-winning
Ventura
, and has worked on music production at the headquarters of Dr. Dre. On her debut album,
Sweet Company
— released via Mac DeMarco's imprint, Mac's Record Label — the Los Angeles–based musician emerges onto the scene as a solo artist, finally bringing these many talents together under her own artistic vision.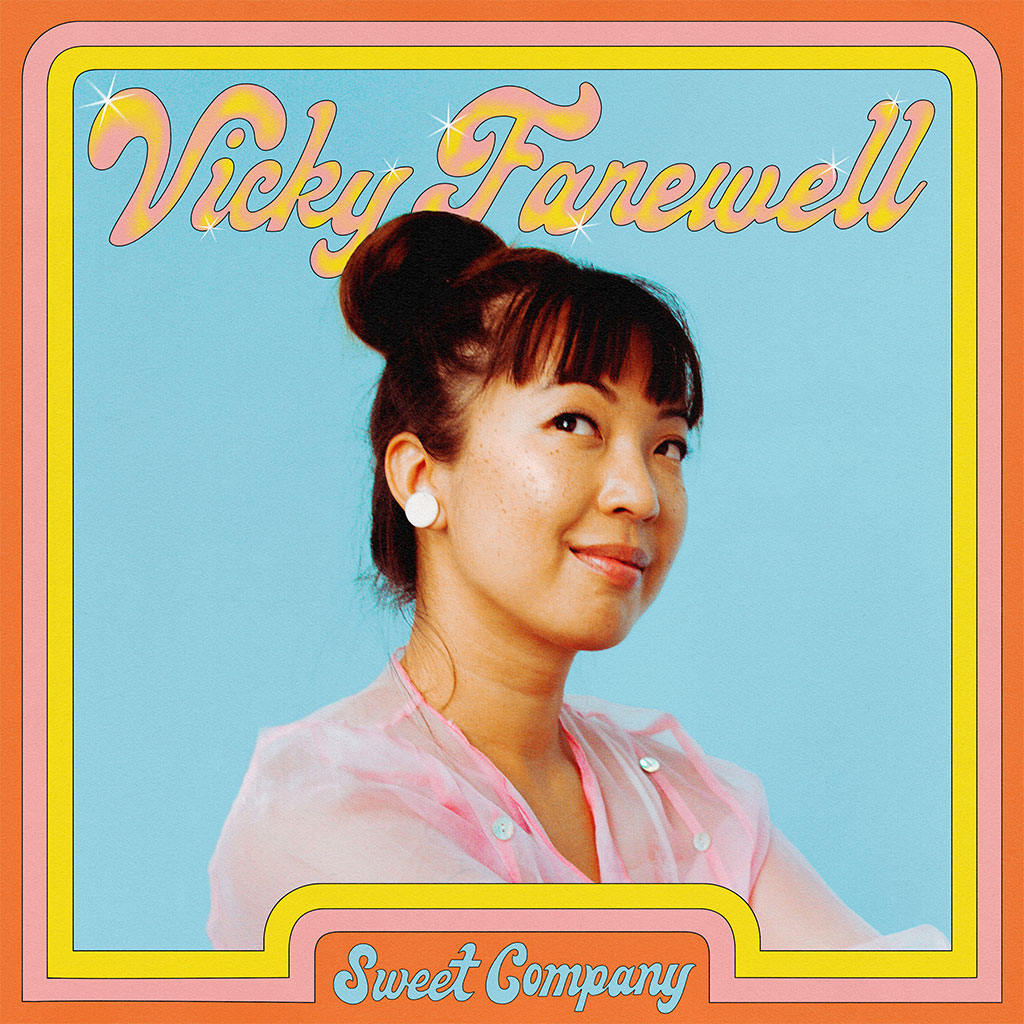 The cheerfully upbeat 8-track pop R&B record has Vicky Farewell's meticulous imprint on it from top to bottom. Farewell not only composed, arranged, and performed nearly all the parts on the record; she also engineered and produced it. This insistence on overseeing every aspect of the creation of the album was non-negotiable. For Farewell, this record was a chance to quiet self-doubt and find her voice, her sound, and by extension, herself.
On Sweet Company, G-funk basslines, gentle Rhodes keyboards, cascading chimes, and Farewell's angelic background vocals all coalesce to mimic the sunny backdrop of her native Southern Californian home. The third cut of the album, "Kakashi (All of the Time)" uses this sound palette to capture the lighthearted fun of entertaining a fictional crush. A whimsical love song dedicated to Kakashi from the Naruto anime series, the track balances all the elements of a successful pop song: a catchy melody, rich harmony, and head-bopping rhythm. Farewell's voice floats overhead, a pleasant spring breeze whispering sweet affirmations: "I can go anywhere and you'll always be there right beside me." It feels as much a declaration of love to an animated character as it is a testament to the way her melodies linger in your memory long after the music has ended.
"H.W." stands out as the most subdued song on the album — a melancholic reflection on a fading relationship and a chance for Farewell to show off her range as a songwriter. Even at a more somber pace, Farewell's mastery over rhythmic and melodic phrasing — a reflection of her songwriting work with the dynamic Anderson .Paak — shines brilliantly. As Farewell's voice trails off with the lyrics, "Baby won't you let me come closer and closer to you," her fingers carry on, translating this yearning into a euphoric synth solo that reminds us that the keyboard was her first true love.
It is apparent in her songwriting that Farewell centers fun as her guiding light. The first song she wrote for the album, "Are We OK?" shows that this is where she finds the most success. It is the album's brightest moment; a laidback number that might seem simple at first but is deceptively rich in detail. A funky Rhodes keyboard, a bassline reminiscent of Motown, and relaxed drums fit together comfortably in an infectious groove that relies heavily on syncopation to delay a sense of arrival, making each offbeat chord change feel all the more satisfying. Here, Farewell shows us the value of simplicity. If the music feels right, if it inspires joy, then why second-guess or over-complicate it? It is a message to not only notice the simple joys all around us, but to also trust our intuition. Sweet Company is the confirmation that Vicky Farewell needed: a testament to her talents and the assurance that she can be a heavyweight in the music industry as a solo artist.
Vicky Farewell's Sweet Company
Ω