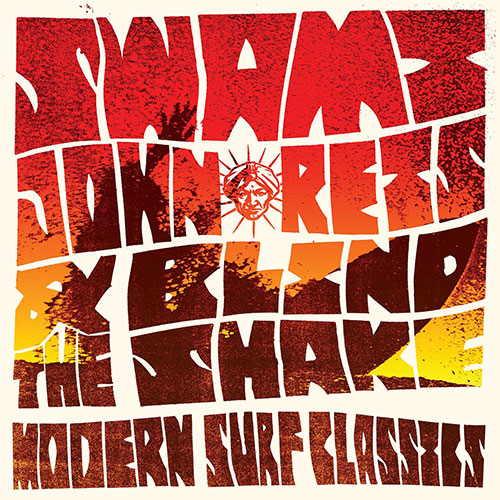 Instrumental surf music has achieved a place in modern culture that seems to be at odds with its origins. The roaring breakers, the blue sky and the bright Californian sun suggest a music that should be joyous; however, within the lexicon of this genre there is an ever present dark undertow. It is this contradictory presence -- this sense of danger and even evil, that has, since it's emergence into the mainstream around 1961, given this music its enduring appeal. Bands like The Fireballs, The Spotnicks, The Ramrods and The Surfaris pioneered this unhinged, amped (oh yes, I am using original '60s surf slang here) celebration of the wipeout and the quasimoto. Their West Coast and Hawaiian sound, washing up as far away as the shores of the UK in the form of the Shadows, was popular throughout the world in 1960s and 1970s. The modern reinvigoration of surf rock is accredited by many to the use by Quentin Tarantino of "Bullwinkle Pt II" by the Centurions and "Surf Rider" by The Lively Ones in
Pulp Fiction
(1994). However, this peculiar and hyperactive music, that seems to go so well with murderous and terrifying imagery, influenced a good many bands much earlier, including the B-52s and the Cramps in 1980s. One thing is, however, certain: since
Pulp Fiction
this music has been overused in a great many media campaigns. Over the last twenty years, it has surfaced in adverts for everything from toothpaste to banks and, because of this, there was a distinct danger that this evocative music might just become a part of our culture's aural wallpaper and be stripped of any potency. Which brings us to the new album,
Modern Surf Classics
, by Swami & The Blind Shake. Both authentic and imaginative in its approach this album captures the spirit of the original music, whilst successfully recasting it for the 21st century. The combination of the propulsive and bombastic energy of Minneapolis' own psych punk combo, The Blind Shake, along with John Reis' instrumental brilliance, has produced an album that carries the listener forward on a groundswell of pure and brilliant energy.