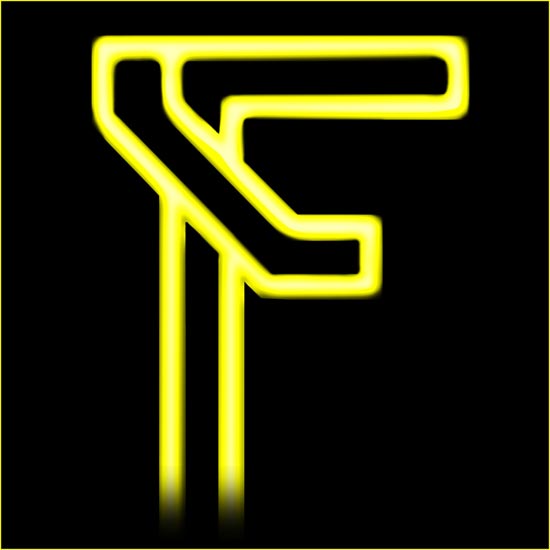 Meditation and Violence
, the new album by Das Fluff, explores subject matters both private, personal, and universal, head-on and without caveats or reservation. Timeless themes of isolation and loneliness are recast for the internet era, while the uncomfortable truth of social networking, and the distorted nature of friendship that come with it, are placed under the unforgiving glare of Dawn Lintern's unflinching lyrics and vocal delivery.
Musically, Meditation and Violence is electropop with a grand and expansive feel that belies the stripped back, reduced elements that go to make it up. This is music that has been allowed to breathe and, because of that, it is all the more powerful.
Desperate to find the sound that best suited her intent, Lintern parted company with the keyboard playing producer from her debut album and, despite technophobia, dived into the world of digital audio software for herself. The resultant album is more direct and cohesive and gels perfectly, despite being diverse in its range and reference points. Recalling Suicide and even, occasionally, Frankie Goes To Hollywood, the sound harnesses bi-polar collisions, track by track, as the music seeks to keep pace with the darkness of its messages.
Known for her no-holds-barred performances, delivered to an increasingly global fanbase on a gigging schedule that has taken in Hong Kong, Portland, San Francisco, Berlin, Tokyo and Seoul, as well her native London, Dawn Lintern is comfortable in the company of other formidable frontwomen. Her live band has shared the bill with Viv Albertine, Lene Lovich, Lydia Lunch and Toyah. This has all be possible because an attention to detail and quality: fantastic and imaginative costumes, energetic performances and impressively strong vocal abilities, allied to great songwriting. The scope of this commitment to her craft and the power it unleashes is, to some extent, captured on this studio album.
After bravely tackling and beating her fear of musical technology, the album was passed into the experienced hands of producer Teo Miller. A man whose credits include Daisy Chainsaw, Robert Plant, Placebo, Blur, The Fall, Happy Mondays and more, Miller says he wants to "capture the human from the music and get an emotional connection to the listener". This wise choice of producer exemplifies the intelligent and committed approach Lintern has to the Das Fluff project. It is an approach that has paid off. The vocals are confident and fresh throughout, and Steve May's guitar weaves a varied and expressive path through the more mechanistic elements of the mix.
Das Fluff – Meditation And Violence Full Album Stream
"Life is Sweet" is a blip-fest overlain with vocals that switch between sublime richness, edgy hardness and, in the chorus, sarcastic sweetness. A superb track, it encapsulates best what is achieved on this album. Beauty and harshness are laid next to each other, their juxtaposition serving as a powerful expressive motor that provides interest and insight.
"Moonsong", an ethereal and unusual song that, peculiarly, seems to have an anti-smoking message at its core, is almost hymn-like in its stark brilliance as it showcases Lintern's versatile and expressive voice.
This is a very good album whose success is as much about what it points to for Dawn Littern and Das Fluff in the future as it is for a great collection of strong songs, skillfully crafted, well-recorded and performed. On Meditation and Violence, we have evidence of an artist who has the confidence to pursue her vision, which is never a bad thing. If you like music with darker depths, that seeks to shine a light on the spirit of the age whilst giving you something to hum along to, this is the album for you. Highly recommended.
Ω