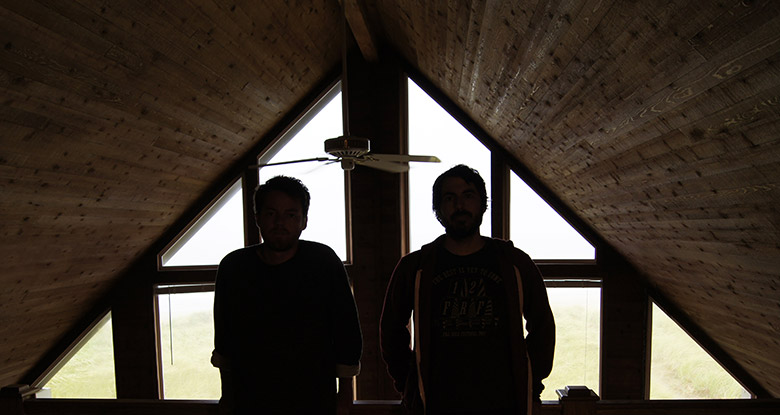 Having culminated in a house on the Oregon coast,
Inventions
' self-titled debut may not be a psychedelic record in any traditional sense, but
set and setting
seemed to have definitely had an effect on the outcome. The endless shimmering slate, the breeze-tussled grass, the stoic stone behemoths wading in the tide: against this backdrop, Matthew Cooper of Eluvium and Mark T. Smith of Explosions in the Sky coalesced their energies into eight songs that bring something unexpected out of each of their established sensibilities. Invigorated by a vibe of spontaneity,
Inventions
unveils subtle surprises over time. Floating and fluttering amid the vapor trails of keyboard and guitar are intriguing sounds and tics not tethered to either Cooper or Smith's main projects. Unique to the album as well are the dominant beats on "Peaceable Child" and "Recipient", neither resembling the cacophonous live drumming of Explosions nor the pulse-tapping undercurrent of Eluvium. Where both of those bands' work can often present like complete statements,
Inventions
also sets itself apart in how open-ended it feels; a breathing, growing, glowing thing. A
natural
thing. So natural feeling, in fact, that it's almost surprising how long it took Cooper and Smith to decide to work together...