Welcome to Remix City! A recurring, no-bullshit series of posts that will highlight remixes that are actually worth a damn (as we all know, there are plenty that truly aren't).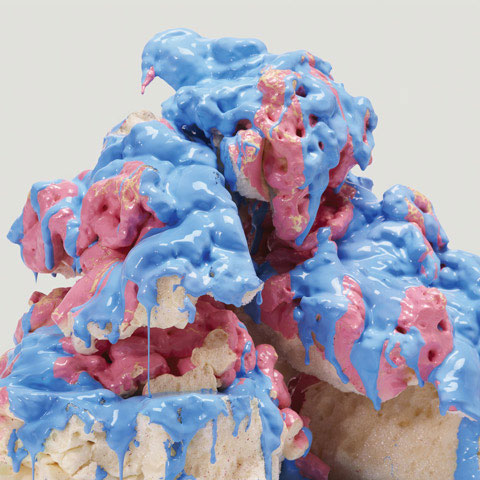 Battles
To kick it off are two from the almost infallible Battles, as a part of their upcoming
Drop Gloss
12" series. These two tracks, remixed by Gui Boratto and The Field, are on opposite ends of the dance spectrum yet form a satisfying whole: one keeps your dance spirit jumping; the other drones you into blissful, breathy submission. And given enough time, both turn into the other, become either of the above.
[a1] "WALL STREET" (GUI BORATTO REMIX) [b1] "SWEETIE & SHAG" (THE FIELD REMIX)
And, of course, being the visually-minded minds that they are, Battles have been sure to include the
Drop Gloss
album art packaging as
extension of their similarly-minded gushy, pile-centric existing branding
. This particular 12" drops February 7th in North America, and you can subscribe to the entire series at
BLEEP
.