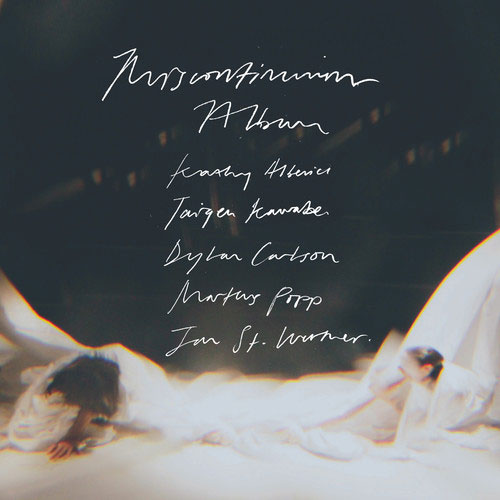 Miscontinuum is a surreal, subjective sound opera; an abstract tone poem; a stream-of-consciousness dream monologue on the nature of time and memory.
"Every memory is just a loop. Returning again to places I once was, before, things are never as I remember them. Every home is also a burning house. Loop... and if one could draw this loop differently, then what? Different lengths? Four different lengths? Changes history's courses - places, people, and events; all of them never were. Could they be made anew with this loop? I doubt it. Is this really happening?" - Intro to Miscontinuum
Miscontinuum
, from Mouse On Mars member Jan St. Werner, is the third installment in his Fiepblatter Catalogue series, was originally conceived as an operatic performance and radio play, with a very surreal, stream-of-consciousness libretti written by Oval's Marcus Popp, and recited, wonderfully, by Earth's Dylan Carlson, in his reedy voice. The text revolves around the misconceptions of time and memory, inspired by unique acoustic phenomena derived through digital phasing and musical time-stretching techniques, which is punctuated with St. Werner's tapestry of hypnotic electrical pulsing. Imagine, if you will, if Philip Glass had written an opera based on a text by Haruki Murakami, rather than illustrating Einstein standing on a beach; with Terry Riley on the keys, if it had been recorded thirty years later, and you're getting close to imagining
Miscontinuum
's minimalist electronics.