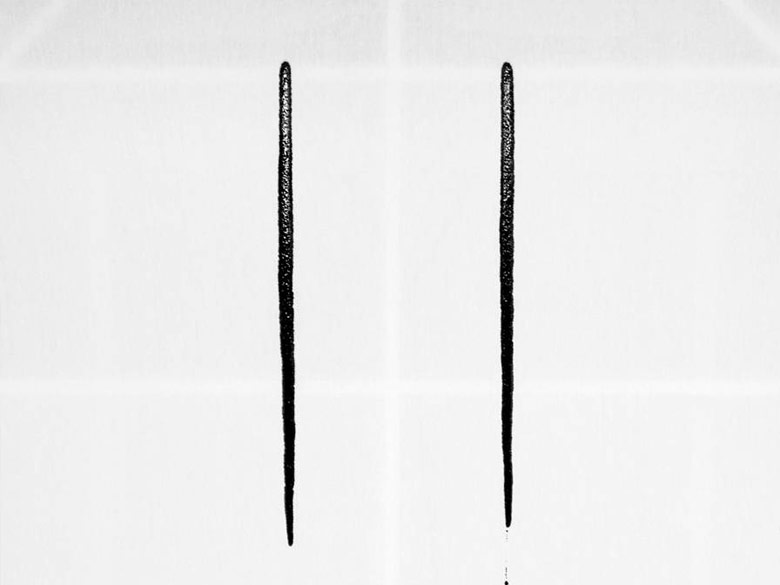 This audio-visual collaboration between Portland-based avant-garde metal outfit,
The Body
, and NYC mixed media artist
Alexander Barton
has been a long time coming, a homage to an enduring friendship. Combining their mutual shared interest in intensity, abstraction, and religious themes, the music video for "To Attempt Oneness" pits The Body's guttural, distorted screams and noisy, rumbling guitars against Barton's bleeding ink painting -- an extension of his earlier performance which used real pig's blood. The final product holds a viewer's fascination with its impressively slow and minimal unfolding, the most entertaining way possible to watch paint dry. To celebrate the very recent release of The Body's
Christs, Redeemers
on
Thrill Jockey Records
, we offer you a side-by-side interview with artist Alexander Barton and The Body's drummer Lee Buford, as they speak of music, aesthetics, and the world. The Body are currently on a nation-wide tour; dates at the bottom of this post.