A lot of the problem with viewing the universe as being comprised of matter comes with the idea that it's devoid of conscious experience somehow. More and more, little by little, we're starting to wake up to the insane limitations of this philosophy. Renders people humorless if you ask me. Nothing adds up, which creates profound existential desperation resonating throughout the collective psi-grid of humanity. There is no explanation for why anything happens, so we instead focus on how things go down in obsessive detail. Not to knock this approach, as it creates order by combining with the mystical chaos of internal infinity. Too much mystic psychic sizzle and you'll get torn to shreds, but when you look at only shared perceptual experience, you're editing out the vast majority of reality. It's all dark matter through those eyes. Endless blacked out pages on a declassified UFO report.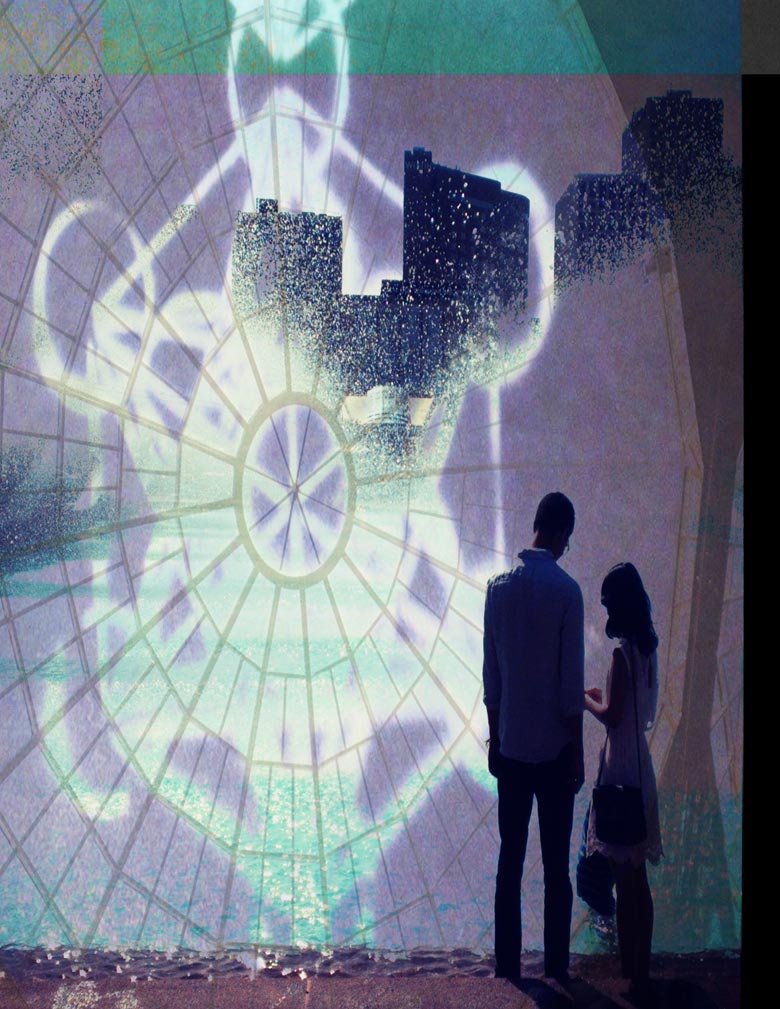 What I've found is that by shifting models of reality interpretation just slightly from conceiving the world as being made of matter to one comprised from conscious experience, coherent macro concepts of conjoined narratives learning lessons throughout cycles of shifting lifetimes starts to take shape
(which I talk about all the time on Facebook; friend me)
. When you start looking at things through the neo-Occult lens regarding the meaning of our existence as participants in a small cog of a much larger 5th dimensional art creation device, things begin to click into place on an even deeper level. Try it; it's fun. What works about this model is the fact that art is getting more plentiful and expansive by the day. Whether or not that was the purpose, that's what's happening. The average person now spends their time lost in a greater collective imagination in a way that wasn't even possible a decade ago. We've entered the era of the information addict. We're turning ourselves increasingly inward and tying together disparate narratives without asking why we're so unconsciously compelled to veer in that direction. I'm more helplessly entrenched than anyone, spending my time existent in my own celestial enclave of sonic enchantment. Fact of the matter is, more people are taking psychedelic drugs at this point in history than ever before. The loosening of the pot laws is just going to ensure that trend continues to spike upward. Unsurprisingly, this has created a congruent upsurge in fantastically brain-altering tunage. I can't even begin to keep up with it all, and I'm an obsessive music weirdo. For all intents and purposes, there are an infinite number of great albums being made every single year, but I'd say Joe Sixpack isn't truly aware of that fact. I can't imagine any of the records on this list sold a ton, which is sort of the problem and why you need geeks like me. Next time you want to trip out on the weekend rather than getting blitzed drunk, go pick up any of thesem and they'll serve to lift you on high rather than binding you to the lower dimensions. Now, I almost apologize, because there really should be more trip-hop and electronic freak outs on here in general -- that's where drug music is heading and has been since I was a kid. But I've listened to a lot of the higher profile releases this year and most of it was decent, and little of it struck me as sufficiently psyche-warping. I've got to dig deeper next year. I will say that Seattle's
Debacle Records
consistently brings the strange vibes
(Editor's Note: See the mixtape they made for us earlier this year)
-- and as if intentionally living up to our newly minted west coast weed city status, more great psychedelic albums came out of Seattle this year than ever, so this list is also a bit heavy on that because no one else is really talking about it. You've been warned.