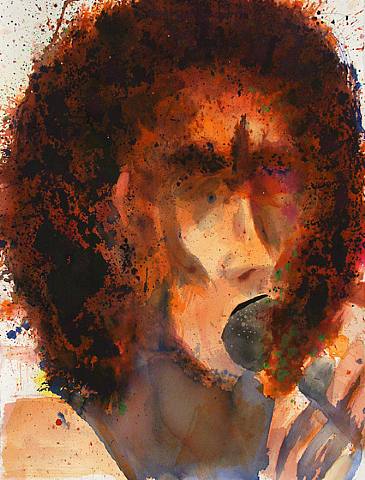 Up until April 25, Jason Fox and Alexis Rockman will be exhibiting select works on paper at The Franklin Parrasch Gallery on 5th avenue in NYC.
Fox and Rockman share more in common than being celebrated contemporary artists and bona fide New Yorkers. The pair shares an affinity for visual imagery that is simultaneously grotesque and beautiful, concurrently gruesome and the refined.
In "Motion Parallax"  Rockman exhibits a collection of work centered on obscure perspectives of insects and other creepy crawlies, while Fox's works on paper illustrate exaggerated forms of characterized people.
In "Motion Parallax," both artists (who once shared a studio space divided by a thin wall) exhibit a collection of diverse perspectives of our world, from water colors of magnified ants' heads, to a machine/alien woman with an afro. You can check out the images from the show here:
Jason Fox | Alexis Rockman: Motion Parallax at 20 west 57 street
-Hannah Beerman