Linder, AKA Linder Sterling, is quite an accomplished lady. The UK musician (influential in the Manchester punk and post-punk scene), fine artist, and performance artist has her hands in all types of pies — or in this case, cakes. Her first solo show at Sorcha Dallas in Glasgow, Scotland uses "dirtied" female forms as its centerpiece.
In Sorcha's press release of the show, Linder says:
"Instead of continuing with my life-drawing classes, I had drawn the semi-naked women in men's pornographic magazines. This was as much a political act as driven by curiosity. Pornography had its own debased codes, and my intention was to understand them. Not to 'borrow' them, and never to collude with them. But to understand them seemed and seems important."
The collages, which feature racey women with oddly-positioned moist cakes and flowers, certainly have a juicy sense of humor to them. They're equally sexy as they are off-kilter.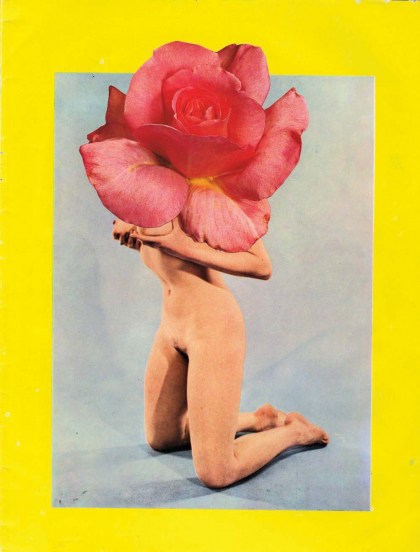 Also featured in the show are installations, mixed media pieces, and drawings. Fascinating and tongue-in-cheek funny, the show runs until May 22nd, 2010.