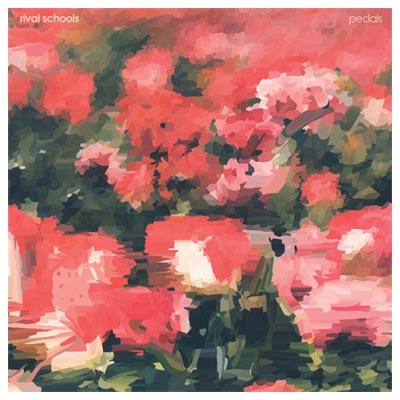 I've always found Rival Schools to be an interesting band. They blew through the indie rock scene quickly with their debut full-length, United by Fate. They were a band that was anchored by Walter Schreifels, whose name is synonymous with New York hardcore, and who being is responsible for Hot Water Music's best record, No Division; the expectation for this band couldn't have been any bigger. United By Fate is definitely a great record and tows the line that bands like Texas Is The Reason and Jimmy Eat World have done in the past –- punk and hardcore with pop leanings.
Once Schreifels got started with his solo work and his garage-pop band, Walking Concert, and drummer Sammy Siegler was banging drums for Nightmare Of You and Limp Bizkit, it was difficult to pin down Rival Schools for a sophomore album.
Following a breakup that lasted longer than their lifespan as an active band, Rival Schools reformed and have released Pedals.
Overall, it's an album that doesn't feel like seven years has elapsed between the last time they played and now. While melodically, it does seem that Schreifels is pulling from the pop tunes he's been writing (this is evident on "Wring It Out" and "69 Guns"), songs like "Choose Your Own Adventure" and "Shot By Shot" suggest a natural growth for the quartet as a band.
Since United By Fate, there have been enough bands who've aped what Rival Schools did on that one record and made short-lived careers out of it; however, Pedals is a strong enough record to leave new jacks scratching their heads on what to do next.