a
Bleep
is a column focusing on varying degrees of electronic music news, videos and MP3s. In this post, '80s sci-fi influences electronics are given their due as
Majeure
and
Chrome Canyon
churn out analog synth-layered landscapes like nobody's business.
++ SEE ALL: BLEEP POSTS or MUSIC COLUMNS
Chrome Canyon
We begin with the well-reputed New York-based musician Chrome Canyon, whose latest record, Elemental Themes, will come out on Stones Throw on October 9th. This music video for "Branches", directed by the solo artist Morgan Z himself, was inspired by the visually-stunning Koyaanisqatsi, for which you can view a trailer below. Unlike Majeure, to follow, the sounds of Chrome Canyon occasionally has more terrestrial grounding to tie it back to earth as we know it. This comes in the form of chopped vocal samples, straight-forward drums, live bass and guitar, and occasional Bach-like compositions of madness. Not to mention the elusive sounds of the Theremin.
Elemental Themes tracklisting to follow after the jump.
CHROME CANYON – "BRANCHES"

KOYAANISQATSI TRAILER

Chrome Canyon (cont'd)
October 2nd, 2012 Update:
CHROME CANYON – ELEMENTAL THEMES FULL ALBUM STREAM

CHROME CANYON – ELEMENTAL THEMES TRACKLISTING
1. Beginnings
2. Pluze
3. Legends
4. Branches
5. Elemental Themes
6. Cave of Light
7. Generations
8. Chasing The Dead
9. Sacred Mountain
10. Memories of a Scientist
11. Signs from an Old World
12. Carfire on the Highway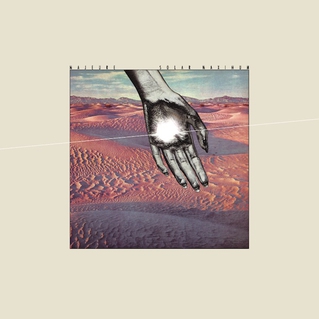 Majeure
In 2010, Majeure helped me realize that I want my '80s analog synth-loving cheeks to be stroked all day by the delicate touch of A.E. Paterra of Zombi and his alien hand. His last record, Timespan was full of disco and dance-centric space rock, but his latest epic recording, Solar Maximum, flies through generally more relaxed territories to catch a glimpse of the sun as one crests over the horizon of another planet on "Solar Maximum" or picture perfect moments of space love on "Extreme Northern Lights"… and occasionally picks up energy for more fast-moving images of rovers navigating through rough terrains, like on "Geneva Spur".
Solar Maximum comes out October 16th on Temporary Residence Ltd.
MAJEURE – SOLAR MAXIMUM TRACKLISTING
1. Maximum Overture
2. Solar Maximum
3. Caribbean King
4. Extreme Northern Lights
5. Geneva Spur
6. Solar Maximum 2
Ω