The collaged work of
Nicholas Lockyer
and
Nick Paliughi
caught my eye on the same day. Though their styles are different — with Paliughi's works a bit more ornate and Lockyer's a bit more lo-fi — the two embrace similar color palettes and compositional tendencies that make even the busiest of moments of each piece feel like negative space in contrast to their focal points (not to mention the obvious double Nick appeal). Recurring themes of humanity and nature also seem to play a fine and entertaining role with both, though Lockyer's pieces feel darker and more humorously perverse, and Paliughi's more whimsical and playful.
(16 IMAGES TOTAL)
Nick Paliughli
Paliughli claims to have been making hand-cut collages since "he fell out of a barn broke his ribs. The ribs healed but the urge to make collages did not." Humorous.
Nicholas Lockyer
The closest thing I could find to a bio was his friend calling him an "image poet" in this "magical" image. It speaks well for him.
Nick Paliughli (cont'd)
Nicholas Lockyer (cont'd)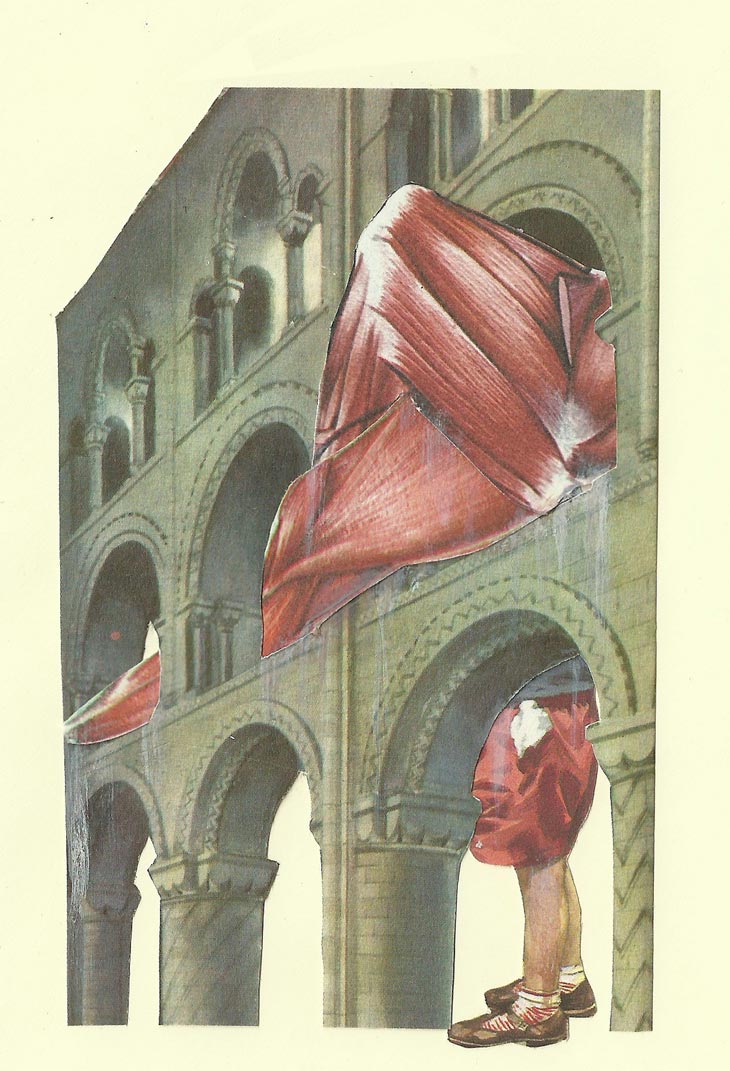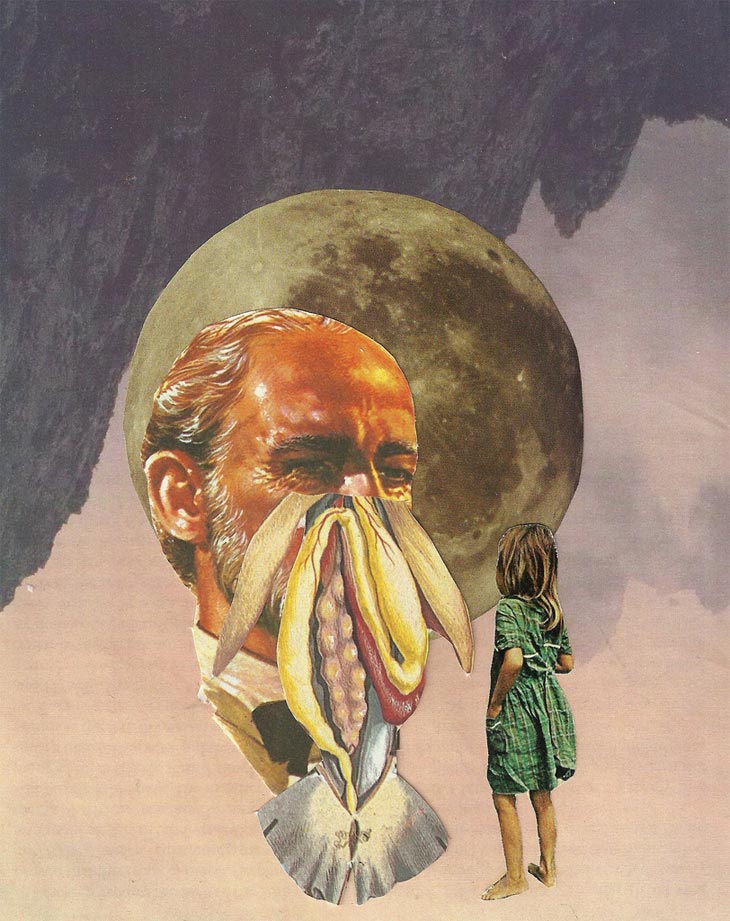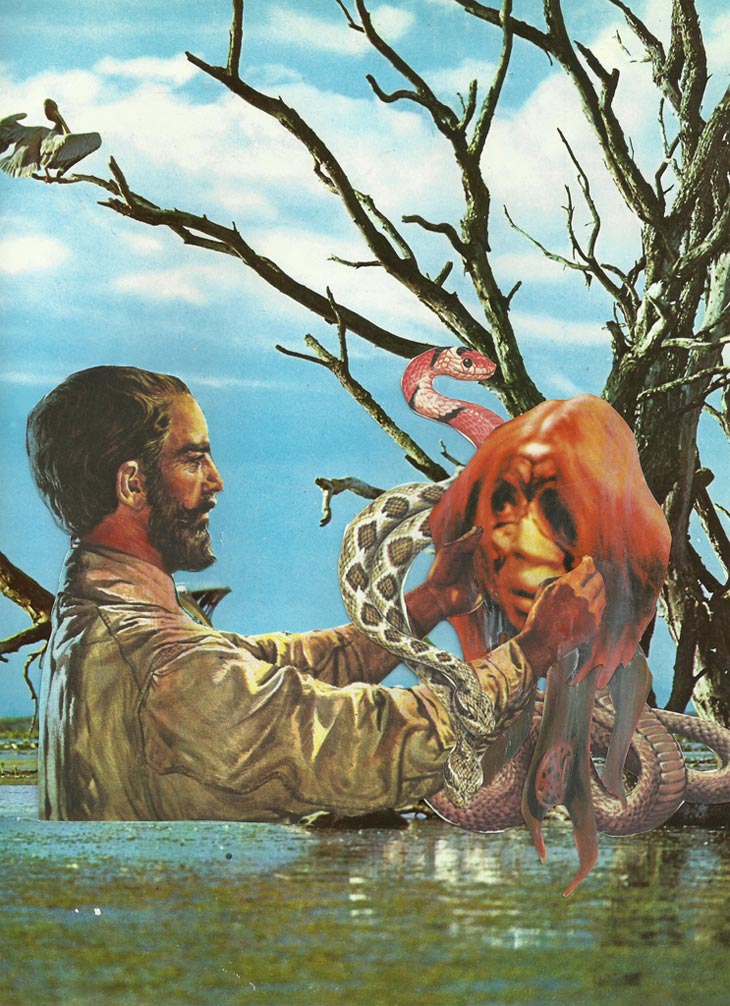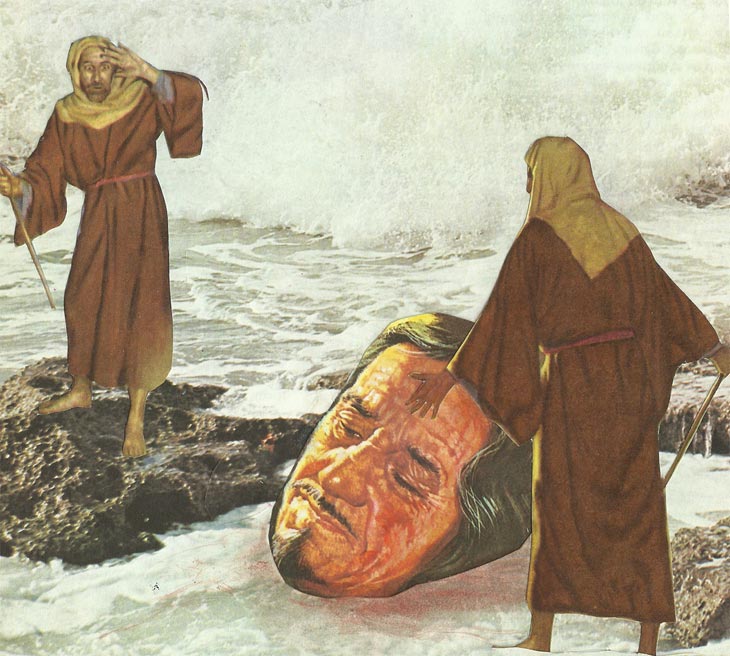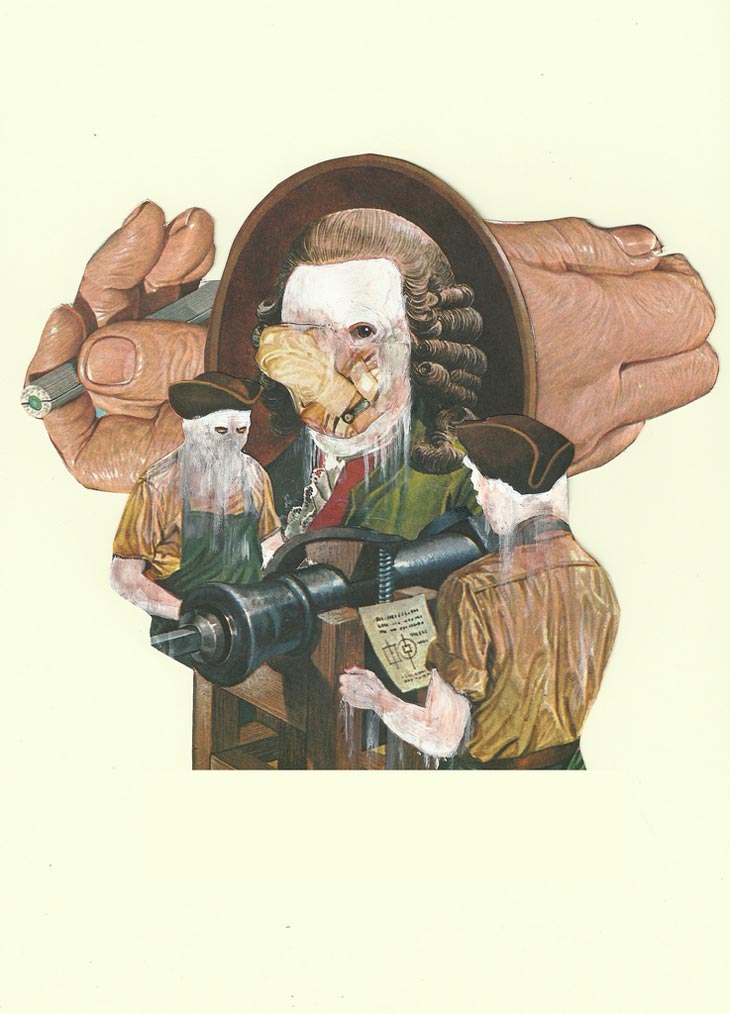 Ω