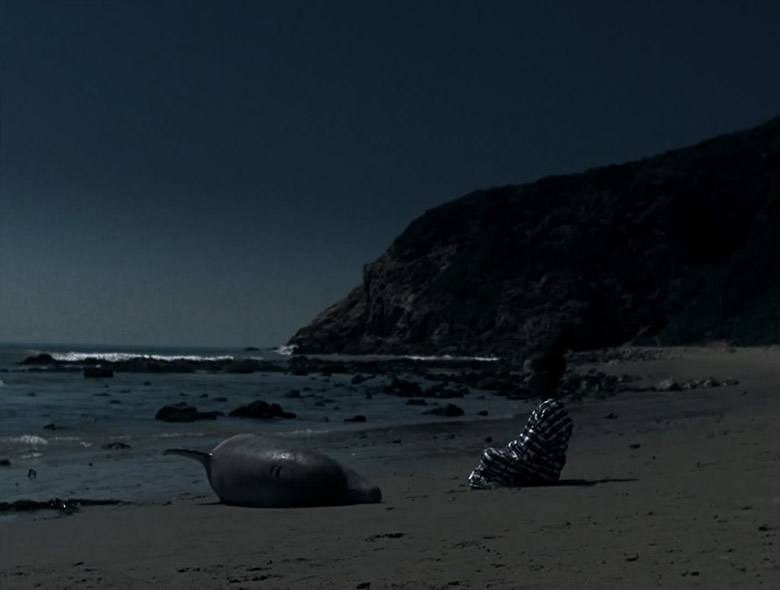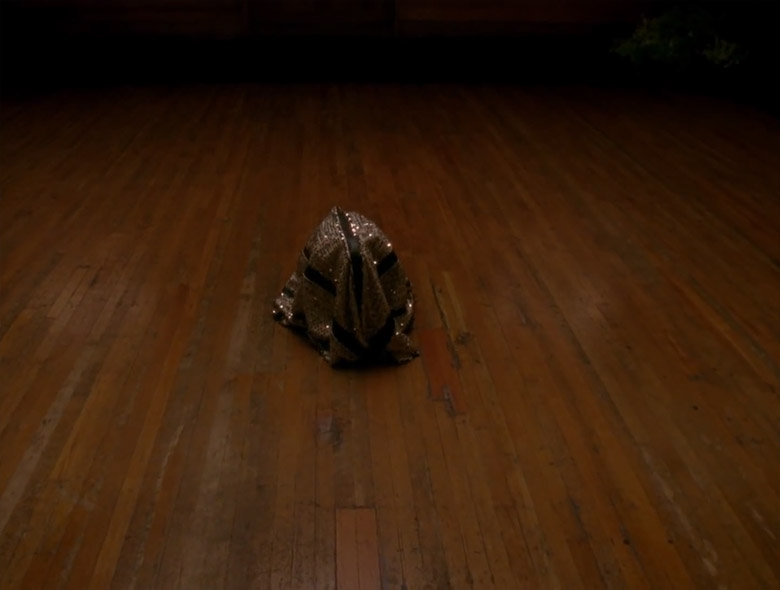 In this slow-moving dream world, long-time collaborators Kahlil Joseph and Shabazz Palaces focus their eyes on a number of figures inhabiting different spaces: a blue-faced boy sitting on a beach; a figure scampering across a dark room; a strong woman standing tall in the breeze. It's a fashion video that flies in and out of synth washes and the rhymes of Shabazz Palaces, who encourage you to fly with them along metaphysical spaceways. Egyptian hieroglyphics are spliced between scenes — and combined with the veiled figures and African artifacts, one has to wonder what Joseph's secret message is. Created for Kenzo Paris.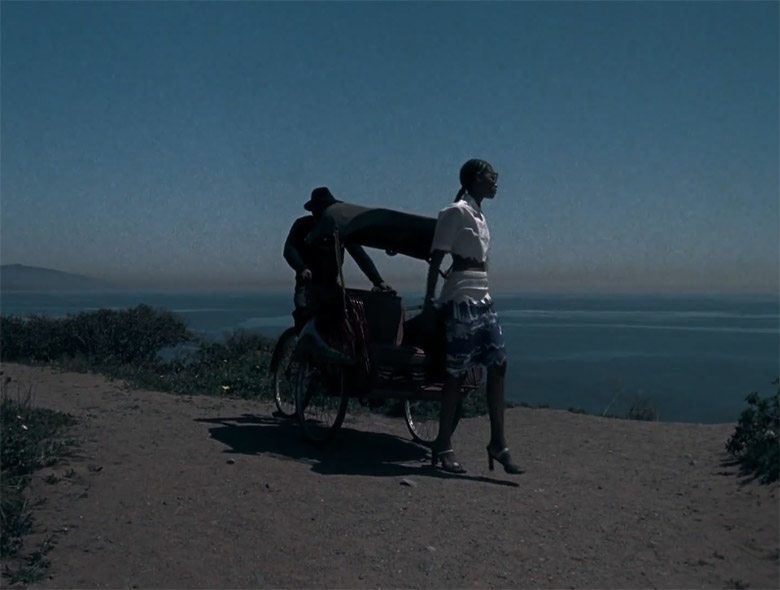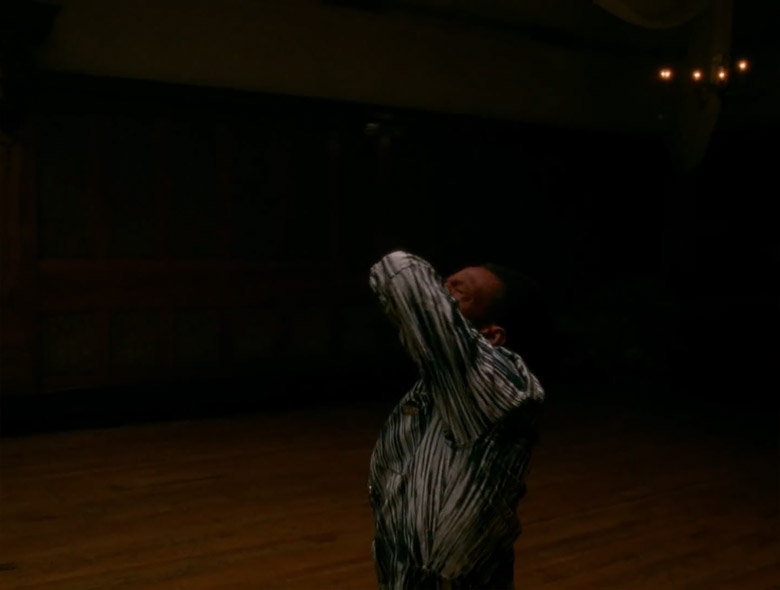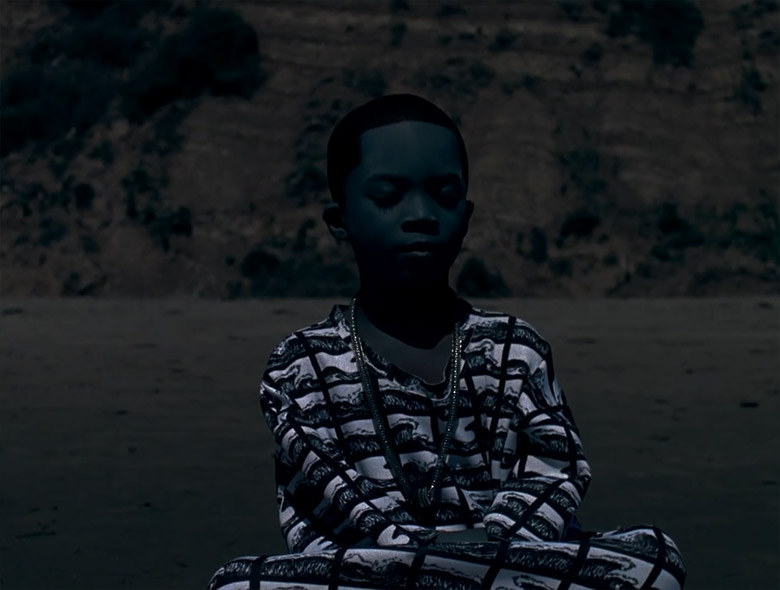 Written and directed by Kahlil Joseph
Starring:
Grace Mahary
Palaceer Lazaro
Tykee Dawkins
Chris "Worm" Lewis
Music by Shabazz Palaces
Cinematography by Jason McCormick
Art direction by Partel Oliva
Styled by Mobolaji Dawodu & Annabelle Baldero Lacuna
Produced by Onye Anyanwu & Alejandro De Leon
Produced by Pulse Films and What Matters Most
—
Shabazz Palaces – "They Come In Gold"
This track comes off of their upcoming record, Lese Majesty, which will be released on Sub Pop Records on July 29th, 2014.
Ω