Animal Feelings – "Fire" Music Video Premiere
In this highly post-processed music video, New York's Oli Chang, aka Animal Feelings, works with director Adam France on a confetti-laden dance track full of pattern-mastered characters and dizzying hyperactive movements. Chang's only instruction to France was to make the music video like the track — "dark but fun" — and left him to his craft. At the marvel of the human body, it's amazing as always how the crisp use of negative space, when paired with costumes and, in this case, the able body of dancer Kai Pai, is quite enough to make an eye-catching video.
"The song's fast energy and electronic edge inspired the clips choppy, dance-driven design. Some of the more subtle electronic moments were matched with macro footage that give the clip an otherworldly and galaxy-like element. Also the infectious personality of our dancer Kai added elements of sass, sex and sill[iness]. Together, all these parts make a clip that is overloaded with stamina, sharp graphics, bold props, skin, and the mojo of the original song."
– Adam France, Director
Adam France – Director
Thief – Featured Vocalist
Kai Pai – Dance and Choreographer
Ebony Fleur – Prop Design
Theresa Caffrey – Producer
Nathan Lynch – Director Of Photography
Adam France – Additional Prop Design and Choreography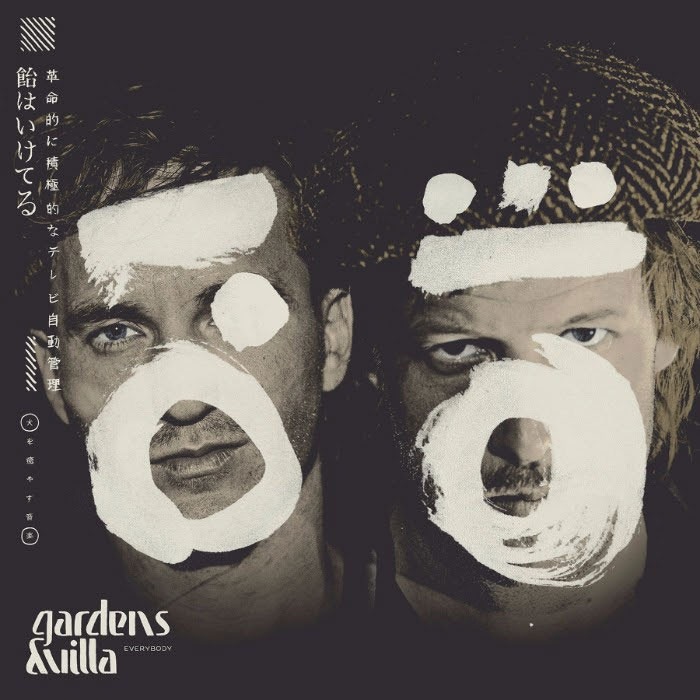 Gardens & Villa – "Everybody" / "Fixations"
Hailing from Gardens & Villa's third full-length record, the strangely titled Music for Dogs (which ultimately provides commentary on mainstream music consumption), comes two singles, the piano-heavy "Everybody" and the swirling "Fixations", both prime time jams for the height of summer. Music for Dogs comes out on August 21st via Secretly Canadian; stay tuned for more coverage. Full national tour begins September 15th, in Phoenix, Arizona.
Gardens & Villa – "Everybody"

Gardens & Villa – "Fixations"

Gardens & Villa – "Fixations" (Live @ Bunk Bar)

Ω