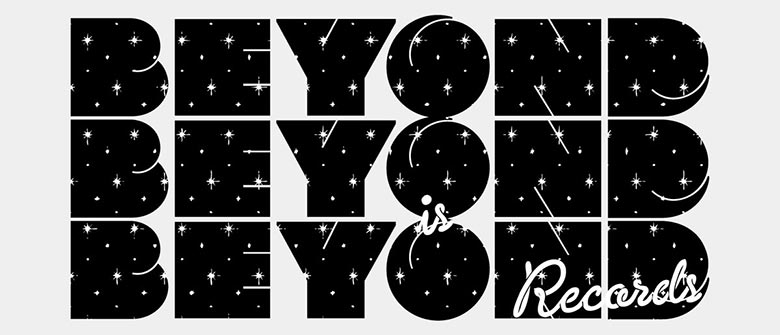 Beyond Beyond Is Beyond is a record label that has become adept at curating artists for a very specific roster. These artists tend to not have the typical "Brooklyn" sound; what critics usually associate with Brooklyn tends be a trendy "indie" sound, BBiB eschews for a deeper dive into all things psychedelic rock. Born from an East Village Radio show (RIP) of the same name, the two founders, Mike Newman and Dominique Miniaci, met at All Tomorrow's Parties in 2010 and the idea for the label began to take place.
"Mike started the BBiB record club soon after, and we became good friends from wonderful monthly gatherings at his apartment," says Miniaci. "When we founded the label in 2012, I'm not sure we could've anticipated what it would become, and that we'd be heading into our 30th release."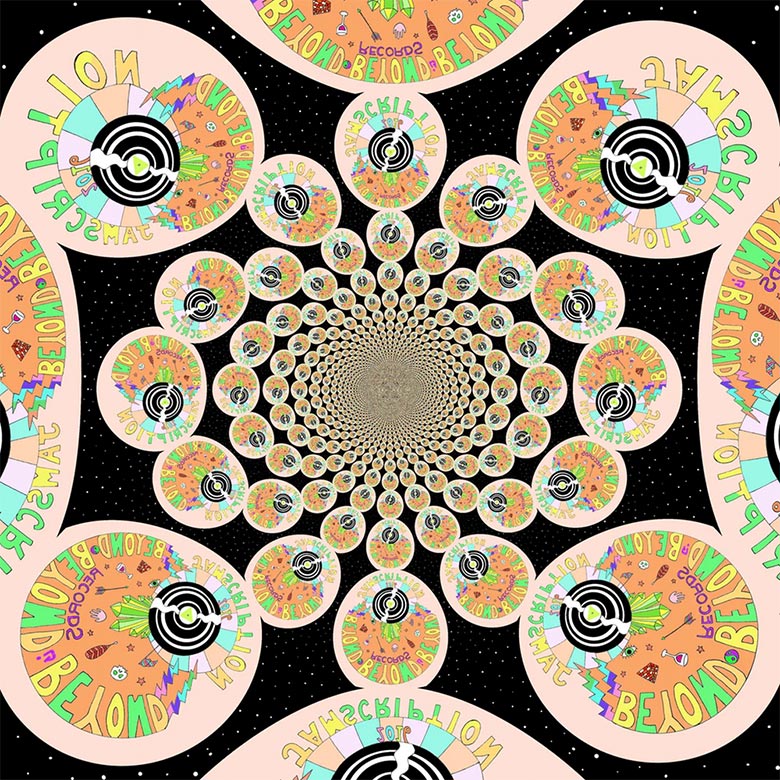 The bands they sign and the music that they make varies, from the spacey, proggy folk-tinged tunes of Kikagaku Moyo to the long, transcendental jams of Our Solar System, but a thread of psychedelic rock runs through each and every release.
"Great music and psychedelic experiences do similar things to me… and to probably a lot of us. When you're tripping, you are open to epiphany. There are moments when everything makes sense, and it feels so damn good to see something in a way you never had before. Music has that effect, too. We can hear a song, and it can instantly change our mood and clear away all the nonsense so that we can see how much sense it makes to feel good in a moment. We also can hear something new in songs we've heard a hundred times depending on how we approach the listening," explains Newman.
Miniaci adds to this, going on to note her support for the therapeutic properties of psychedelics, and research on their use, as conducted by organizations such as the Multidisciplinary Association for Psychedelic Studies, or MAPS. This psychedelic thread, combined with the way the music resonates with them, is a directing force for the founders, and runs through every aspect of their releases.
"…Music that really moves us can have those profound effects. I traveled into a very healing connected space when I first heard our latest release, Entranced Earth, by The Myrrors. A lot our releases continually have that effect on me; there's musical shamanism going on there."
For their part, The Myrrors feel similarly about BBiB. Nik Rayne, frontman and guitarist for the band, says, "Beyond Beyond is Beyond is a very friendly, open, and communicative label to be working with. Mike and Dom are both down-to-earth people as well as extremely enthusiastic listeners and supporters of the bands, and I think that those things go a long way in ensuring that everyone is happy when the records hit the shelves."
For many bands, finding a home is difficult when they don't necessarily fit into a genre or category too easily, and such is the case for The Myrrors.
Rayne admits that The Myrrors are probably "one of the weirder bands on the roster, along with Our Solar System and maybe Ancient Ocean", but adds that "one of the exciting things about BBiB is that even though they have this sort of general vibe that arcs over all of the music they put out (dictated presumably, by the landscape of Miniaci and Newman's personal tastes), it's all extremely eclectic. It would be hard to confuse any of the bands on the label with each other – which I think is more than you can say for some popular independent labels these days."
Michigan's Heaters released their first BBiB full length, Holy Water Pool, in 2015, and followed it up in 2016 with Baptistina. They, too, appreciate the roster's range.
"BBiB is rad because they put out a lot of different shit, and it's all great. I think we're one of the more kinetic or intense bands on the label; they've got everything from spacey, jazz-funk to ambient stuff to like, Dutch baroque pop," says Nolan Krebs, guitarist of the band. "We've met and played shows with quite a few bands on the roster and everyone's really cool."
One of the more unique aspects of Beyond Beyond is Beyond is that they still accept demos from bands around the world, and this truly showcases Newman and Miniaci's willing spirits.
"We don't get a chance to listen to everything but we try," says Newman. "It's cool to hear what people are up to and hear the different stages of the process that people send us stuff in. But even in the last couple months there have been a couple submissions that really jumped out at us."
The bands that are on the label enjoy a very open dialogue with the founders. Marina Tadic of the band Eerie Wanda says that even though they don't see Newman and Miniaci much in person because they live in the Netherlands, all parties are still are in constant communication.
"I love being on this label because it's run by two awesome people who are sincere and devoted to their work. They put much care and enthusiasm into their releases. They also don't release too many records so each gets the attention it deserves," Tadic explains. "I think there's enough variety in the releases too, which is nice. They really just release what they love and believe in. I guess that makes them different from a lot of other labels!"
Miniaci echoes these sentiments, saying, "We try to have a very open dialogue with our artists; the best releases come from that creative freethinking space."
This close connection to their artists is what makes Beyond Beyond is Beyond more than just a passion project; they truly believe in the success of their artists. Yet, even though Beyond Beyond is Beyond have "a lot of conscious and/or vinyl-obsessed fans", the road to record sales and success can be rocky. Such is definitely the sign of changing times.
"I think it's more challenging financially when so many modern music fans are comfortable spending $9 on a cocktail but not buying an album they love," explains Miniaci. "Streaming has a lot of advantages for turning on new audiences, but I say if you've listened to an album 5-6 times on Spotify, why not head over to Bandcamp or iTunes and buy a high quality download to support the artist and the album directly?"
Difficult as it may be, Newman and Miniaci's efforts are all about feeling passionate and driven to get the music out. Newman is optimistic about the label's future.
"More of the same," he explains, "but we want to find more and more ways to gain exposure for our artists' amazing music. It just baffles me sometimes thinking about how many people are missing out on the fantastic stuff we release. Like how fucked up is it that some people have never heard Prince Rupert's Drops? Or even Heaters?!"
Beyond Beyond is Beyond Record Label Playlist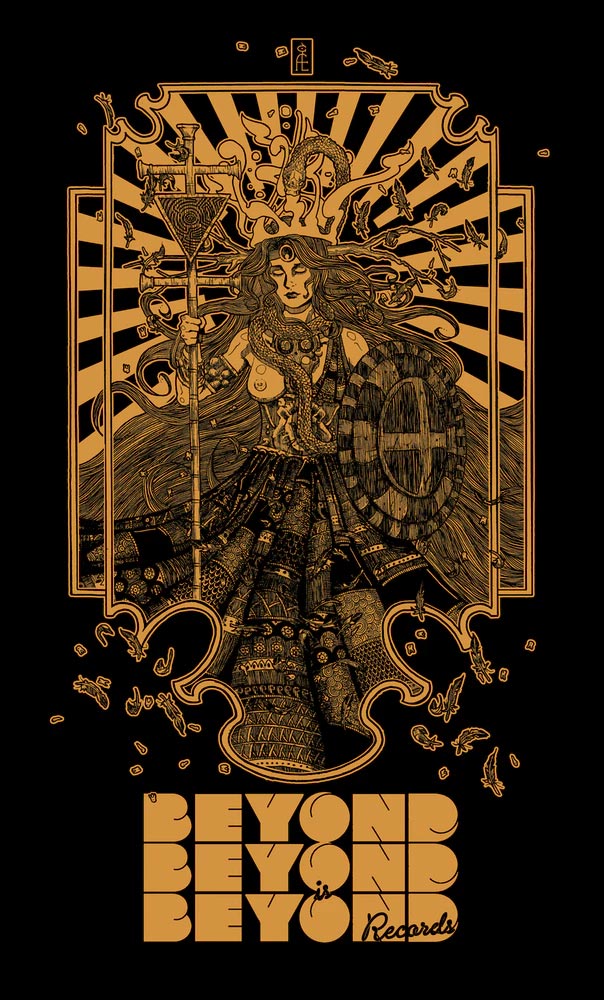 Ω