In July 2020, following the tragic and unexpected passing of independent filmmaker
Lynn Shelton
— known for such films as
Sword of Trust
(2019),
Laggies
(2014), and
Humpday
(2009) —
Duplass Brothers Productions
and Seattle's
Northwest Film Forum
announced the
Lynn Shelton "Of a Certain Age" Grant
. Now in its second year, the $25,000 unrestricted cash grant empowers women, nonbinary, transgender, and intersex filmmakers over 39 who have yet to make their first narrative feature film.
As Shelton recalls during a 2019 podcast episode on Your Last Meal with Rachel Belle, "Northwest Film Forum brought [French director Claire Denis] and did a retrospective of her work. In this on-stage interview she did, she revealed that she hadn't even started her career as a filmmaker until she was 40. I was like, 'Oh my God! I'm a lady too, and I'm not quite 40, and I can still have a career!'"
"She truly was a huge inspiration for me to just dive in and get going," Shelton continues. "Honestly, we bring so much more to the table because we've actually lived life a little bit. So I felt like I could bring more perception and sensitivity and experience to my stories."
The 2021 "Of a Certain Age" grant process received 205 eligible applications from throughout the country and landed on 12 finalists, all with a unique and underseen perspective to offer the world. In the following article, all of the finalists share about their projects and provide words of wisdom for emerging filmmakers.
The final recipient will be announced on December 7th, 2021, via Northwest Film Forum.
QUICK LIST
CALI BONDAD
Los Angeles-based commercial director Cali Bondad started her professional journey as an editor, which adds a poetic rhythm and musicality to her directing process.
Her narrative feature project in development, Nawala, follows a young mixed race woman as she visits her father's homeland in the Philippines for the first time. The important family trip turns into an unpredictable, emotionally charged, and dangerous journey. She must face the demons of her dad's mental illness, a romantic breakup unfolding at home, her younger brother's deviations, culture shock, and her own conflicted sense of identity.
"As an American son [or] daughter of an immigrant, the first trip to your parent's homeland is a rite of passage. I aim to create the coming-of-age story that depicts this complex yet common experience through the lens of a multi-ethnic protagonist," Bondad explains. "Nawala explores themes of cultural identity, family dysfunction, mental illness, heartbreak, feminism, humor against hardship, and the Asian American experience. While it navigates distinct themes, it's a story for everyone. To feel like you don't belong is undeniably universal. We're all in search of our place, our people, and our self-acceptance."
The project draws from Bondad's real-life experiences.
"As a little girl, being half-Filipino and half-Caucasian was a simple truth. My dad was from another continent far away, where they talked in musical sing-songs and ate curdled blood soup. I then grew older and the ethnic lines of being 'mixed' eroded at my sense of self. I started to internalize certain stereotypes. I was an 'other.' I was neither here nor there. I wasn't Asian enough nor white enough," Bondad explains. "My first visit to the Philippines became a defining moment in my adulthood and awakened my courage as a storyteller. It unlocked my brain and cracked my heart wide open. With hopeful curiosity, my vitality was reenergized, my imagination electrified. Most importantly, I realized that it was only my decision to claim who I was, as a person and an artist."
ADVICE FOR EMERGING FILMMAKERS:
"The world absolutely needs your stories!! Ignore the haters, the lack of role models, the potential negative voices in your head and know… we need to see your story. We need to see that film that's in your heart."
CHARLOTTE GLYNN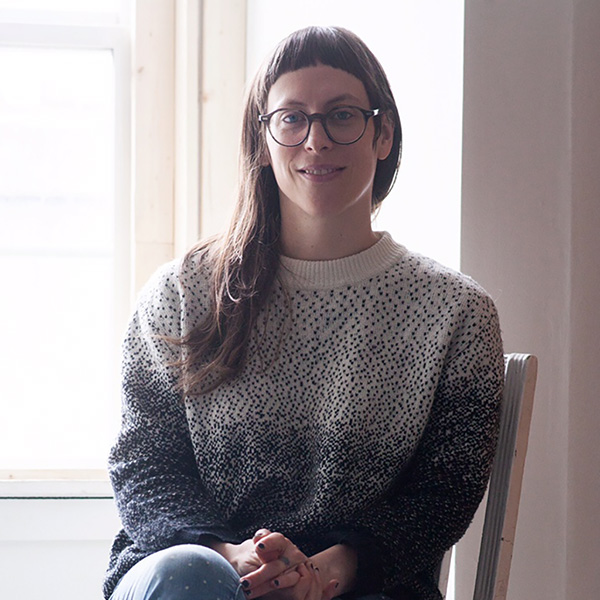 Over the course of the past seven years, Charlotte Glynn has been producing and developing her feature film, The Gymnast. Set in Pittsburgh, Pennsylvania, in 1993, the film follows Monica, a 14-year-old Olympic aspiring gymnast, and her die-hard gym dad, after Monica has a potentially career-ending injury.
"My filmmaking voice — my perspective — has been shaped by growing up with a sister who is intellectually disabled and parents who came from very different socioeconomic and cultural backgrounds, 'as different as two white people can be,'" says Glynn. "Not really fitting into any of these worlds I was born into, from a young age I dreamed of my own worlds. My family life has shaped how I experience life, the stories I want to tell and definitely how I tell those stories."
Honesty is a central, motivating force behind Glynn's work.
"I want to bring emotionally honest films into the world to connect with human beings; to allow other humans to feel seen," she explains. "I want to tell the stories, make the films that I craved as a young person. Real, raw, honest, hard-hitting, FUNNY, sincere films… it's the blood beating through my heart."
ADVICE FOR EMERGING FILMMAKERS:
"The world absolutely needs your stories!! Ignore the haters, the lack of role models, the potential negative voices in your head and know… we need to see your story. We need to see that film that's in your heart."
CLAIRE FOWLER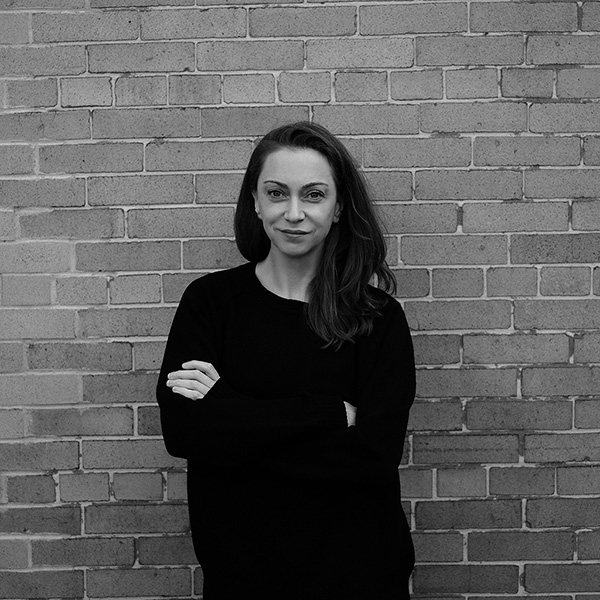 Claire Fowler's project, Procession, is a thriller about immigration which is set in her home country of Wales.
"Essentially, it is a missing person story about a young multi-national couple who are forced to question everything they thought they knew about one another when a refugee in their community disappears," Fowler explains. "It touches on a lot of topics that are very resonant to me — the idea of home, cultural alienation, the politics of displacement, the struggle to belong, loving someone from a very different background, and one of my favorite topics: fucked up family relationships."
Though Fowler loves storytelling in all its forms, she believes that, "film marries all of those things, and I have long felt a deep-rooted, inexplicable connection to working in that space."
"I'm thoroughly fascinated and baffled by the way we human beings treat each other and how societal constructs impact power dynamics," she adds. "It is an endless source of inspiration. I think everyone has a unique perspective and insight on the world, but not everyone can easily access or share it."
ADVICE FOR EMERGING FILMMAKERS:
"Keep making work. If you can't afford to make an expensive film, make a cheap one. Don't be your own gatekeeper."
ELAINE DEL VALLE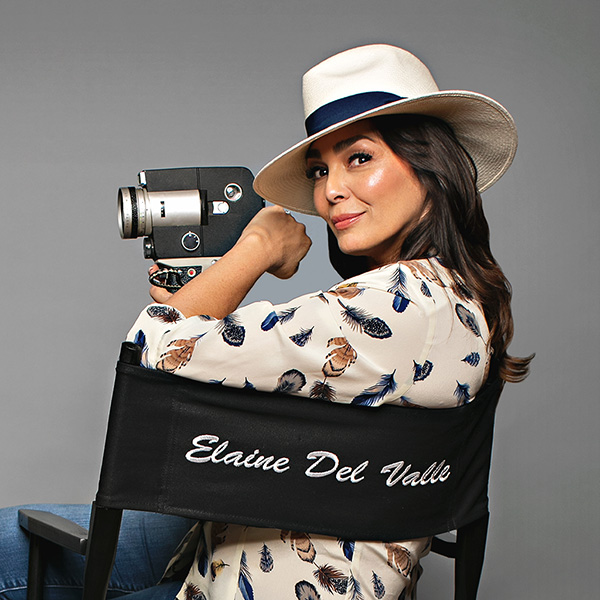 Photo Credit: Zalo Castillo
Based on an award-winning stage play and novel, Brownsville Bred, Elaine Del Valle's latest film pursuit a coming-of-age familial biopic centered on a spunky Puerto Rican girl who is struggling to grow up and escape the pitfalls of multi-generational poverty.
"It is one girl's journey towards self-acceptance and a celebration of moving forward, against all odds," she explains. It squares, because for Del Valle, there is "no greater joy in life than stirring hearts and opening minds through great stories delivered by subtle performances, captured through an emotional lens."
"I have been called 'the great appreciator of life,' and through my lens, every story has value," she shares. "I began my career as an actress, and I was motivated to create content by the lack of authentic stories reflective of my own culture and background. I wanted to represent our stories with love, understanding, inspiration, and pride."
ADVICE FOR EMERGING FILMMAKERS:
"There are not enough of us. Study the craft. Work with various cinematographers and believe deeply in the stories you choose to tell, because it's you who will inspire your cast and crew and drive it to the finish line; finishing matters."
ERICA TREMBLAY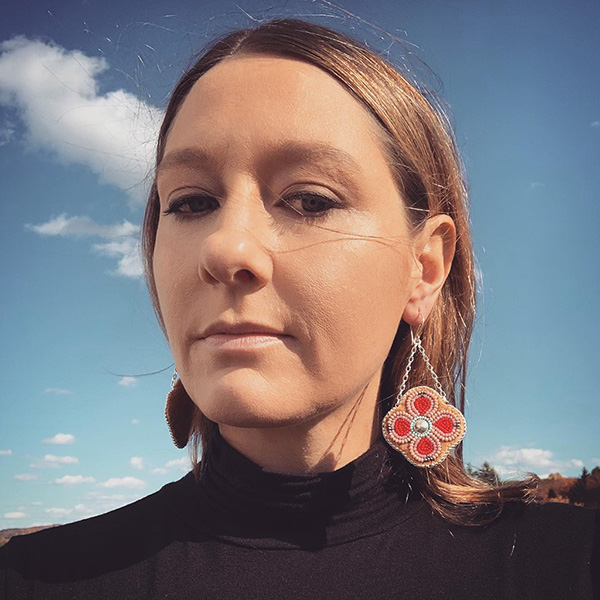 An award-winning writer and director from the Seneca-Cayuga Nation, Erica Tremblay roots her work in the Indigenous community around her. Her upcoming film, Fancy Dance is a narrative feature about a loner — a queer pothead named Jax — who survives by hustling white people who pass through her reservation in Oklahoma. When her sister goes missing, Jax kidnaps her niece from foster care and sets out for the state powwow in the hopes of keeping what's left of their family intact.
"Building off of my own experiences as an Indigenous and queer woman, and drawing from the true stories of my relatives who live in the wake of genocide and colonization, Fancy Dance offers a spotlight on the matriarchal bonds that hold my community together," Tremblay explains. "This story was birthed from the yearning to see modern Native America reflected on screen."
"For centuries, Native families have been fractured by corrupt systems, and yet, a vibrant and beautiful community still withstands," she adds. "Fancy Dance is ultimately my love letter to that community and the women and queer folks who hold it together."
ADVICE FOR EMERGING FILMMAKERS:
"I try to believe in myself as ferociously as I believe in my characters. It keeps me going knowing that I can't give up the fight for either."
ERIN LI
Second-gen Taiwanese American director Erin Li's upcoming narrative feature film, The Mars Project (working title), is a sci-fi drama co-written with Jarale Phillips. Set in a future where Elon Musk has colonized Mars and Kanye West is President, a blue-collar VR factory worker meets an online hookup amidst a mysterious pandemic known as The Plague. When a hazmat suit malfunctions, the two are ordered to quarantine together and accidentally fall in love. Just as they give into their feelings, one of them wins a lottery ticket to move to Mars, threatening to destroy their relationship forever.
"I love telling stories that explore what it means to live in the U.S. [and] what it means to be human, through a genre lens," Li explains. "For instance, my short film about a woman forced to adjust to a new life in a human zoo exhibit on an alien planet was inspired by my experience working on Wall Street as a fresh college grad and chasing after what I thought was the American Dream."
"I gravitate towards sci-fi because the genre enables me to shed new light on society by altering the present, past, and envisioning the future," she adds. "I particularly relish world-building and creating spectacles, and I want to create films that spark audiences to examine and think about their lives and the world in new ways."
ADVICE FOR EMERGING FILMMAKERS:
"Go make something, even if it's with a cellphone. Experiment, explore, have fun. Believe in yourself and your work because no one else will — at least not in the beginning."
GERALDINE BARON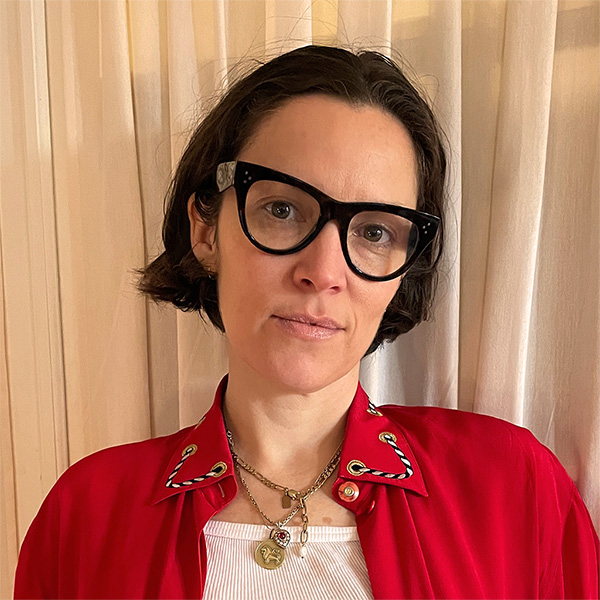 Geraldine Baron's narrative feature film, A Year in Mar del Plata is set in Argentina in the early 1980s, when the country was experiencing the first years of democracy and divorce was still illegal
"The story follows a mother who escapes her marriage and home in the city with her children, and moves to a coastal town during the off-season with the hopes of starting a new life," Barron shares. "My film is inspired by the stories my mother told me about her childhood and my re-imagining of this time."
Baron, who is "fascinated by the workings of transgenerational narratives and feels an urgency to tell stories that expand and complicate how we think about parenthood, family, childhood," grew up between Argentina and the United States. She only found a sense of home and belonging in writing and sharing familial stories.
"As a queer filmmaker entering my 40's, approaching having a child on my own and making my first feature, it is important to me to make work exploring other formats of kinship, family-making, intimacy and love…" she explains. "It took me too long to find out [they] were possible."
ADVICE FOR EMERGING FILMMAKERS:
"Tell your stories in your own way and make the work that feels true to you. Even though there is more diversity in the kinds of stories we see and the filmmakers who get to tell them, we're often pushed to explain ourselves and experiences for an audience who isn't. Think about the films you would have loved to see growing up — the ones that you would have seen yourself in but didn't exist yet. Don't compromise your vision to fit someone else's; they should be the ones catching up to you."
JESSICA SANDERS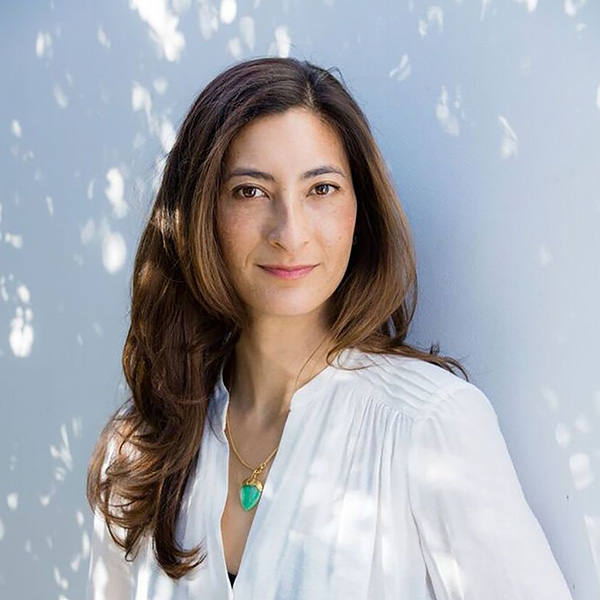 Photo Credit: Elisabeth Caren
Award-winning director and producer Jessica Sanders is presently working on her first narrative feature project, Picking Cotton. Based on a major wrongful conviction story from her Sundance-winning documentary, After Innocence, and the best-selling book Picking Cotton by Ronald Cotton, the tells the true story of Ronald Cotton, who was wrongfully identified and accused as the rapist of Jennifer Thompson.
"After spending 11 years in prison and solving his case, Ronald was one of the first to be exonerated by DNA evidence," Sanders explains. "Ronald and Jennifer have become activists and friends. Their case and work together has contributed to many positive reforms in our criminal justice system. They are also my friends and an inspiration."
Sanders loves to tell stories she has never seen before and challenges herself with different kinds of artistic pursuits.
"I love collaborating with amazing artists," she says. "I grew up in a very artistic, mixed race filmmaking family, where art is created to enlighten and inspire hope, which is a theme to a lot of my work."
ADVICE FOR EMERGING FILMMAKERS:
"Believe in yourself and your perspective. Learn as much about the craft to empower yourself. Surround yourself with supporters and teammates that support and challenge you."
KYOKO MIYAKE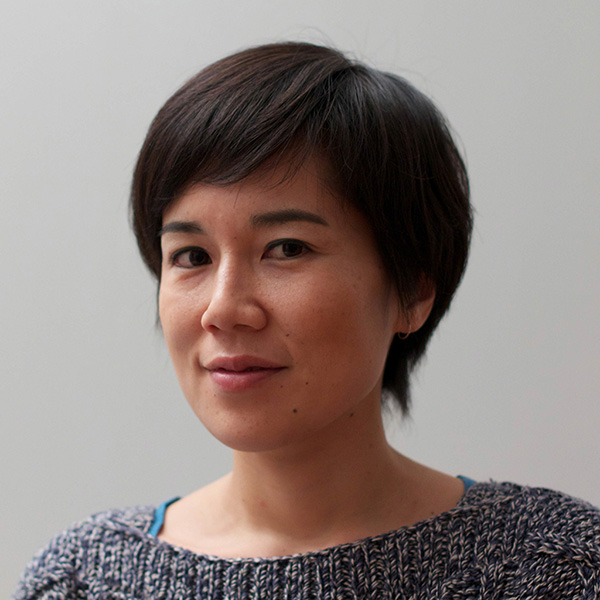 A Peabody award-winning filmmaker from Japan with extensive documentary experience, Miyake is currently developing her first narrative feature, Old Haunts, which she describes as "a coming-of-age story with ghosts, set in Japan."
The U.S., Japan, and France co-production links Miyake's experience and networks in different parts of the world and further sends her unique multicultural voice out into the world.
"Growing up, I didn't see many characters on TV or in movies who looked like me that had any important roles in the stories. I also didn't see stories that resonated with my personal experience," she recalls. "I'm motivated to tell the kind of stories that I would have enjoyed watching as a child and am inspired by the filmmakers of diverse backgrounds who kept telling their stories even when there weren't many platforms for them."
"If we see more films that reflect diverse paths in life and not just straight and efficient routes to success in the industry, we can in the long term inspire children of diverse backgrounds and encourage them to feel that their stories, experiences and their perspectives matter," Miyake adds.
ADVICE FOR EMERGING FILMMAKERS:
"Don't take 'no' for an answer. Most gatekeepers in the industry don't want to take risk in commissioning a filmmaker or a project that doesn't look or sound familiar according to the industry traditions. So don't let them stop you from pursuing your projects!"
LARIN SULLIVAN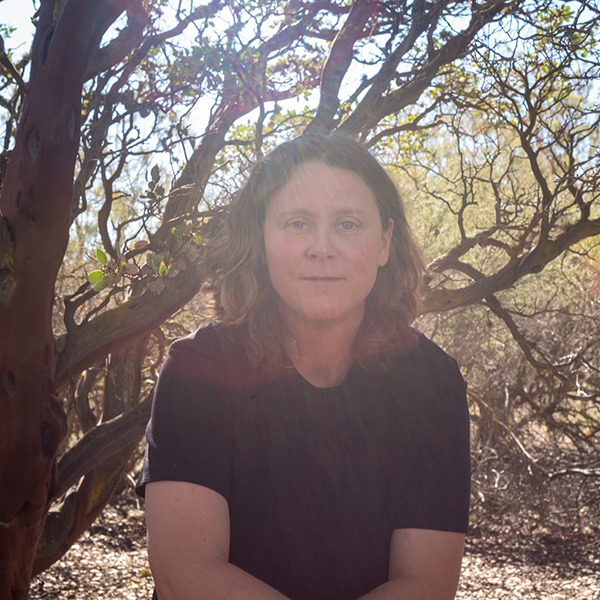 "I've wanted to make a film about a more masculine presenting AFAB [assigned female at birth] lead character for a long time," explains writer, director, documentarian and video creative Larin Sullivan. "There are so few films about us and our lives."
The Young King, Sullivan's upcoming feature film project, is a dramatic comedy that tells the story of Jules, a messy drag king who reconnected with their problematic dad while touring in Vegas.
"To my knowledge, it's the first scripted feature to center a drag king protagonist," says Sullivan. "The story is about this tricky relationship between this young person and their dad — the man who wasn't really there for his kid, but still had a massive imprint on who that kid is becoming."
"It's empowering, fun, sexy and a little dangerous. Even though being on stage isn't second nature to me, I love the thrill of appropriating the power of these male archetypes," explains Sullivan, who has occasionally been a drag performer in her own life. "While drag queens have become a part of mainstream culture, many people still don't know about kings. My hope is that my film will change that."
website // instagram // film instagram
ADVICE FOR EMERGING FILMMAKERS:
"Find your people, your tribe, your people who have a stake in telling your story. Those will be your supporters, your team, your audience, and will keep you on track."
SABINA VAJRAČA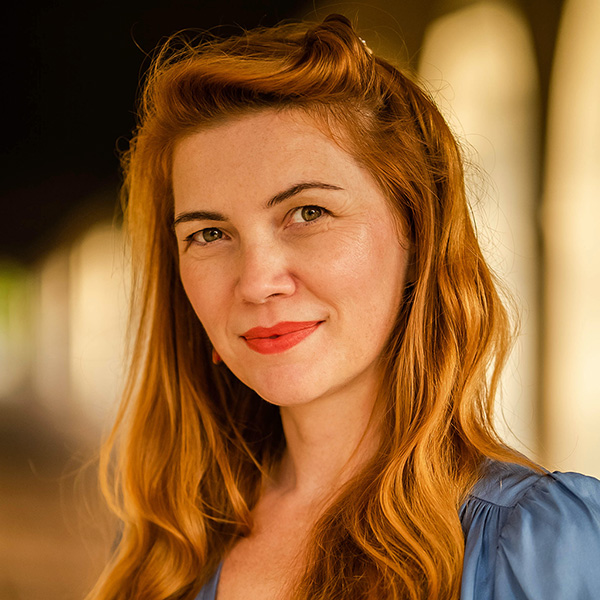 "For me, directing is not a job but a calling. The same way someone gets called to the priesthood, I was called onto this path," shares Sabiina Vajrača. "I've lived through a lot. War, exile, Americanisation, poverty, PTSD, and many a death of deeply loved ones. What got me through it all was not escapism but facing up to the emotions as they came, and all the demons they unearthed. I've learned that the path to happiness is through darkness. To accept tragedy as part of life. My mission is to lead my audience to this place of wisdom through the stories I tell, one perception shift at the time."
This background shows through on For Buraz, a neo-noir crime drama set in the Bosnian Muslim immigrant community in Florida.
"Focusing on a Bosnian-American investment banker who takes it upon himself to uncover the cause of his brother's untimely death, it's a revenge story couched in the experience of child refugees, and choices they made too early in life to fully comprehend their consequences," Vajrača explains. "It's inspired by my own experiences, as well as that of my younger brother and his generation of Bosnian-Americans. A personal story with universal reach, it's my homage to this forgotten generation, and an opportunity to shine a female lens on a male-led narrative."
website // instagram // facebook
ADVICE FOR EMERGING FILMMAKERS:
"It's so much easier for you to break in now than ever before. I know, it's hard to believe when you grieve yet another rejection, but take courage from all of us who've come before you and remain standing even after decades of "no"s. Your voice is important. Don't let it die, no matter what. Fight like your life depended on it, because in a lot of cases your audiences' lives just might be. Be the champion you wished you had when you were younger. Support and encourage each other. There is no such thing as limited slices of the pie. The pie renews itself with every bite. We're in this together."
SUSHMA KHADEPAUN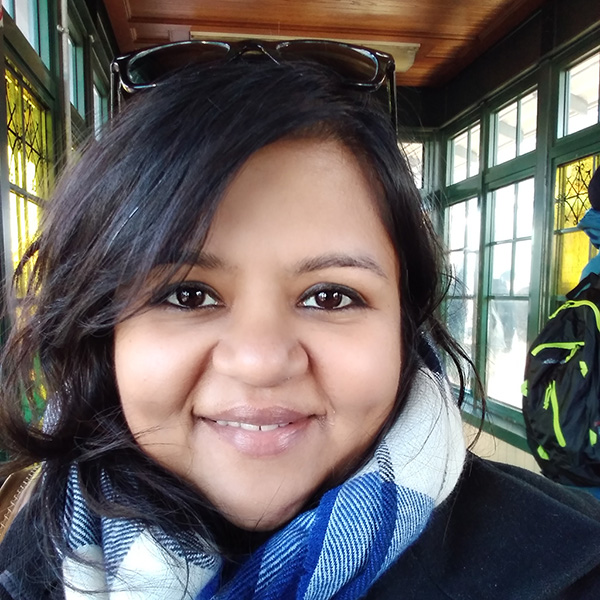 Citing a 1929 Virginia Woolf quote that "a woman must have money and a room of her own if she is to write fiction," Sushma Khadepaun believes that opportunities such as the Lynn Shelton "Of a Certain Age" Grant help to alleviate the burdens that filmmakers face around basic daily survival.
"At 39+, when society expects you to be mid-career professionals, it's not easy to be an 'emerging artist,'" she says, "and a grant such as this can turn out to be a life-saver — that can pay for the baby-sitter or a few months' rent, allowing the artist to survive and push through to make their very first feature film."
Khadepaun is presently working on Salt, a character-driven drama about an ambitious Indian woman who desperately pursues the American Dream in order to escape her conservative life in India. However, her escape to America begins to feel like a trap when she finds herself in suburban Texas, stuck in a menial job and an unhappy marriage. Isolated and unmoored, her distorted sense of independence will drive her to the very life she escaped unless she lets go of her fantasies and finds her path.
"As a storyteller with a passion for women's rights and immigrant narratives, my films often explore [or] challenge the idea of home, identity, and the myth of the American Dream," Khadepaun shares. "My work allows me to portray my characters — often women of color — in a complex and nuanced manner. It is my act of defiance to accept a world in which women, POC, LGBTQIA communities are either rendered invisible, homogenized or otherized."
ADVICE FOR EMERGING FILMMAKERS:
"Learn as much as you can from as many resources as possible, but trust your instincts. A professor or an experienced filmmaker can teach you craft, but you are the expert of your own narrative and your vision."
Ω