13 Jan

Transcendent Waves Book Review: Sound Healer Lavender Suarez Guides Us on an Infinite Sonic Journey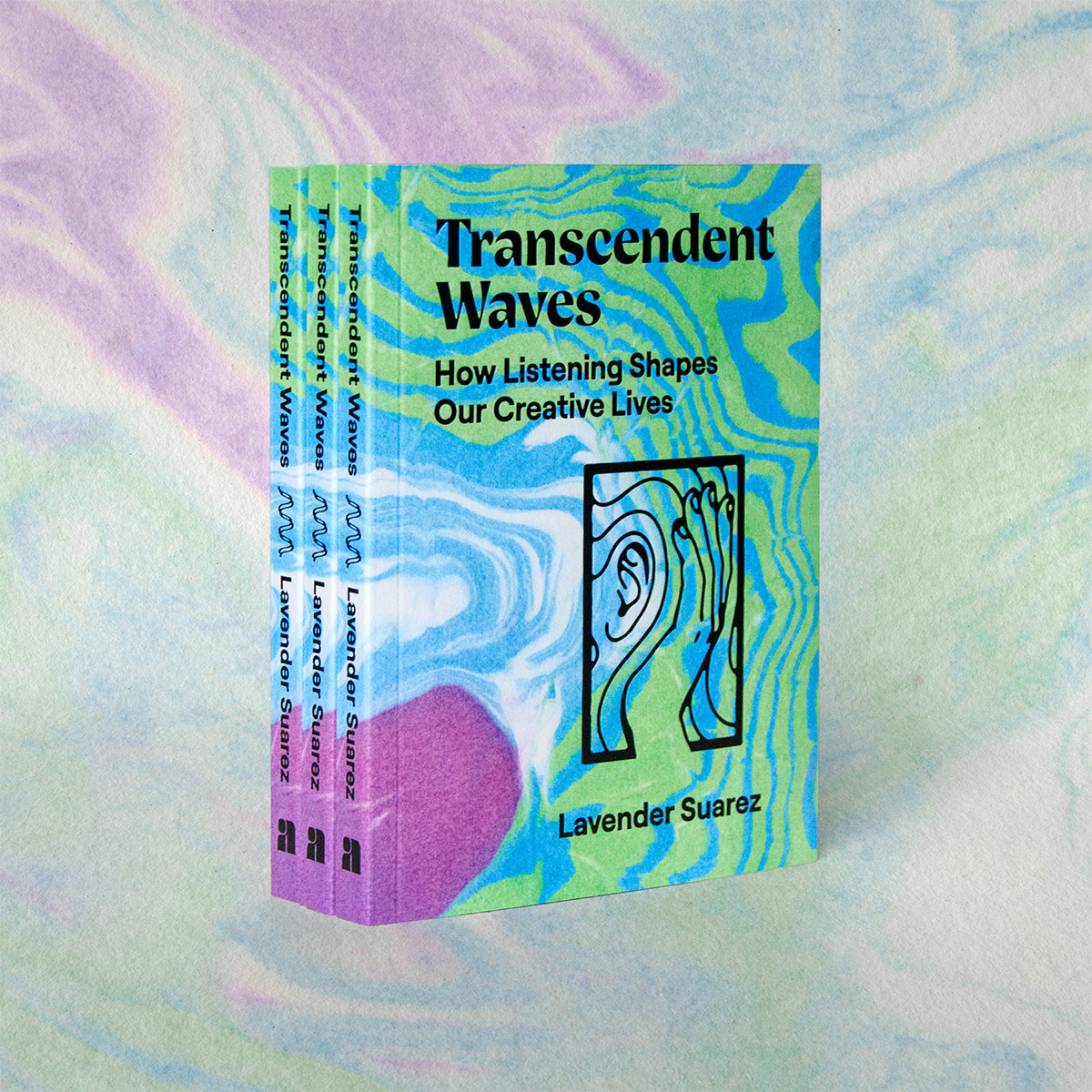 Written and compiled by Brooklyn-based artist, sound healing therapist, and meditation teacher
Lavender Suarez
,
Transcendent Waves
is a delightfully experimental new book which pays homage to the creative power of deep listening and the potential for sound to serve as a gateway towards transcendence.
Opening with a visually-rich anecdote, performance artist Bibbe Hansen recalls being gifted a conch shell from her grandmother, who had "come across the shell while walking along the shore, picked it up, and sent it to me."
Then a young girl, Hansen put the conch shell to her ears and discovered an entire universe on display. She recalls in wonder: "It was there! The roar and the crash of the surf! I was at once transported hundreds of miles to the seashore: my heart unfolding in the heat of the imagined sun, chasing the waves, the smell of salt air, and the joy of sand between my toes."
In one epic swoop, Hansen's simple intergenerational tale captures the wonder, mystery, and playfulness of Transcendent Waves. Across its 119 brightly-colored pages, Suarez dives deep into everything from the mechanics of sound and how it resonates within our physical bodies, to musings on how it evokes the "ever-present now" and opens up expansive doors within ourselves and beyond. Even the book's most text-dense pages always have plenty of room to breathe; they're broken up by scientific illustrations and frequently alternate back-and-forth among wonderfully-scribbled hand-written prompts.
Turning the book into a tool for self-reflection, Suarez opens a section on "Memory" by asking, "What is a sound that you miss hearing that is no longer in your life?" and invites readers to think metaphysically by inquiring, "What do you think is the first sound you hear after you're born?" and, "What do you think is the last sound you hear before you die?"
Transcendent Waves is a compact book — yet it manages to cover a dynamic spectrum of topics, both external and internal: from public shared venues to private creative workspaces; from noisy external distractions to silent internal realms; from seeking motivation without to finding stillness within.
Sound, Suarez seems to stress, is a total force to reckoned with or integrate into. In the sense that it is all things, it is infinite, and full of possibilities for us to explore.
Transcendent Waves: How Listening Shapes Our Creative Lives by Lavender Suarez can be purchased via Anthology Editions.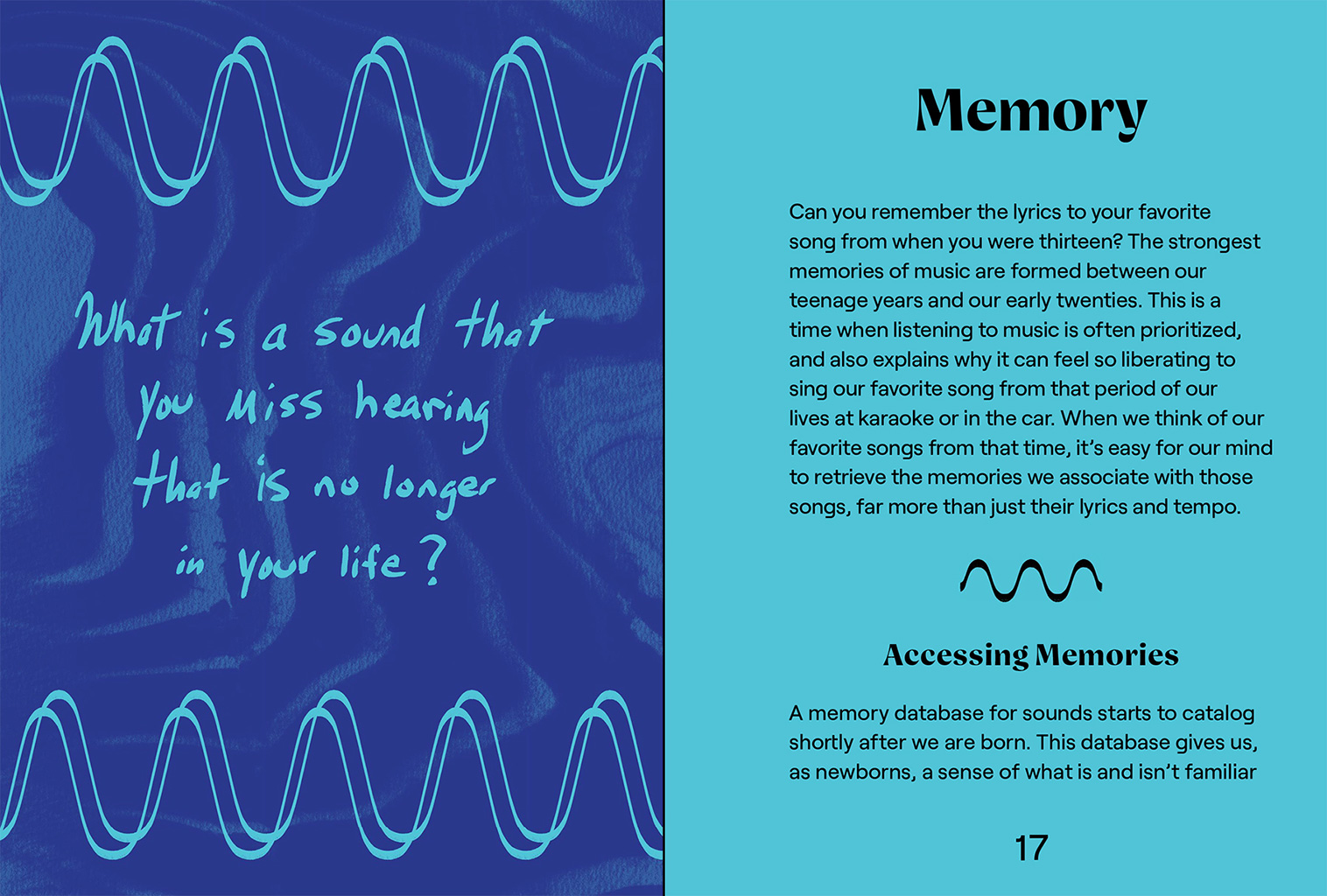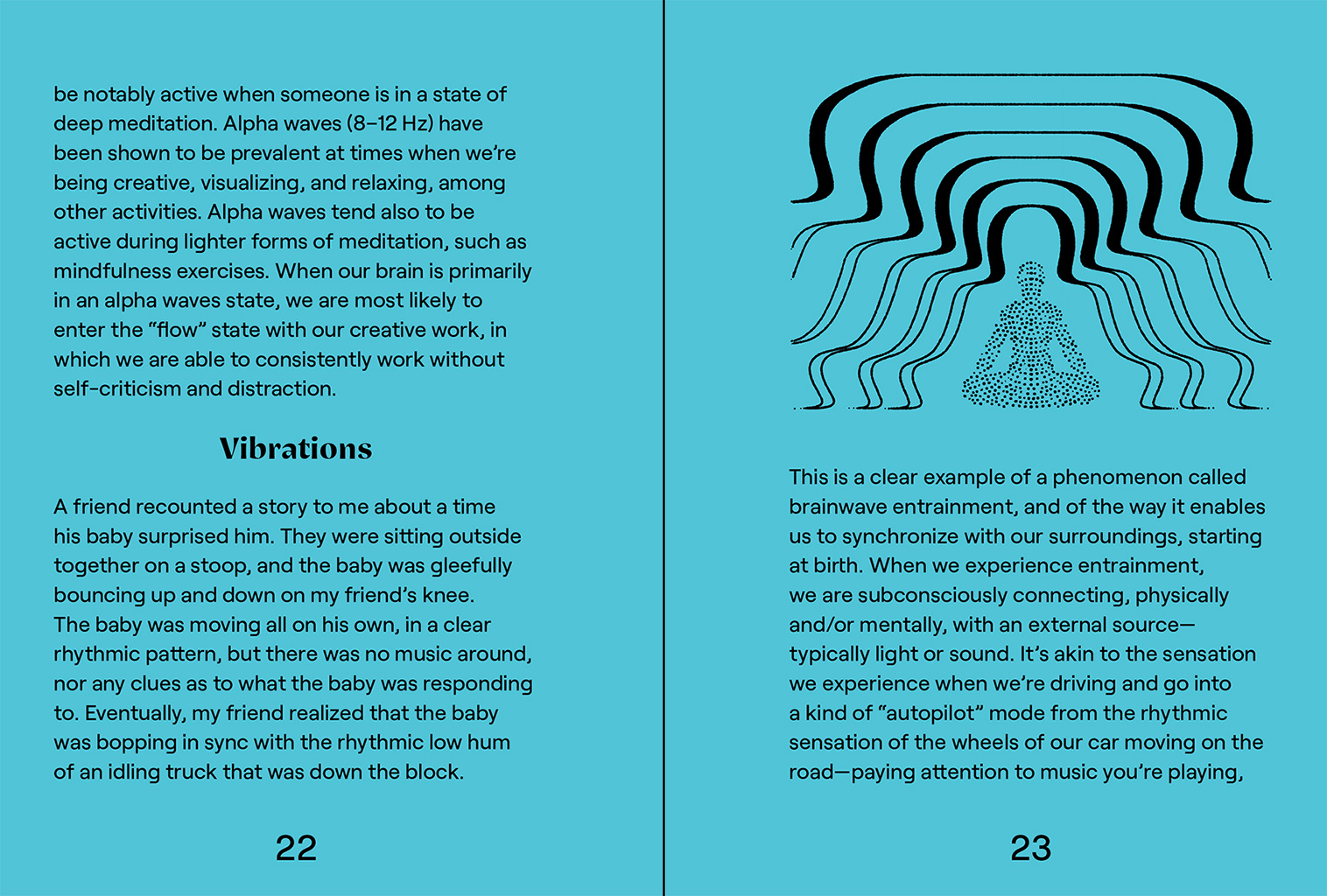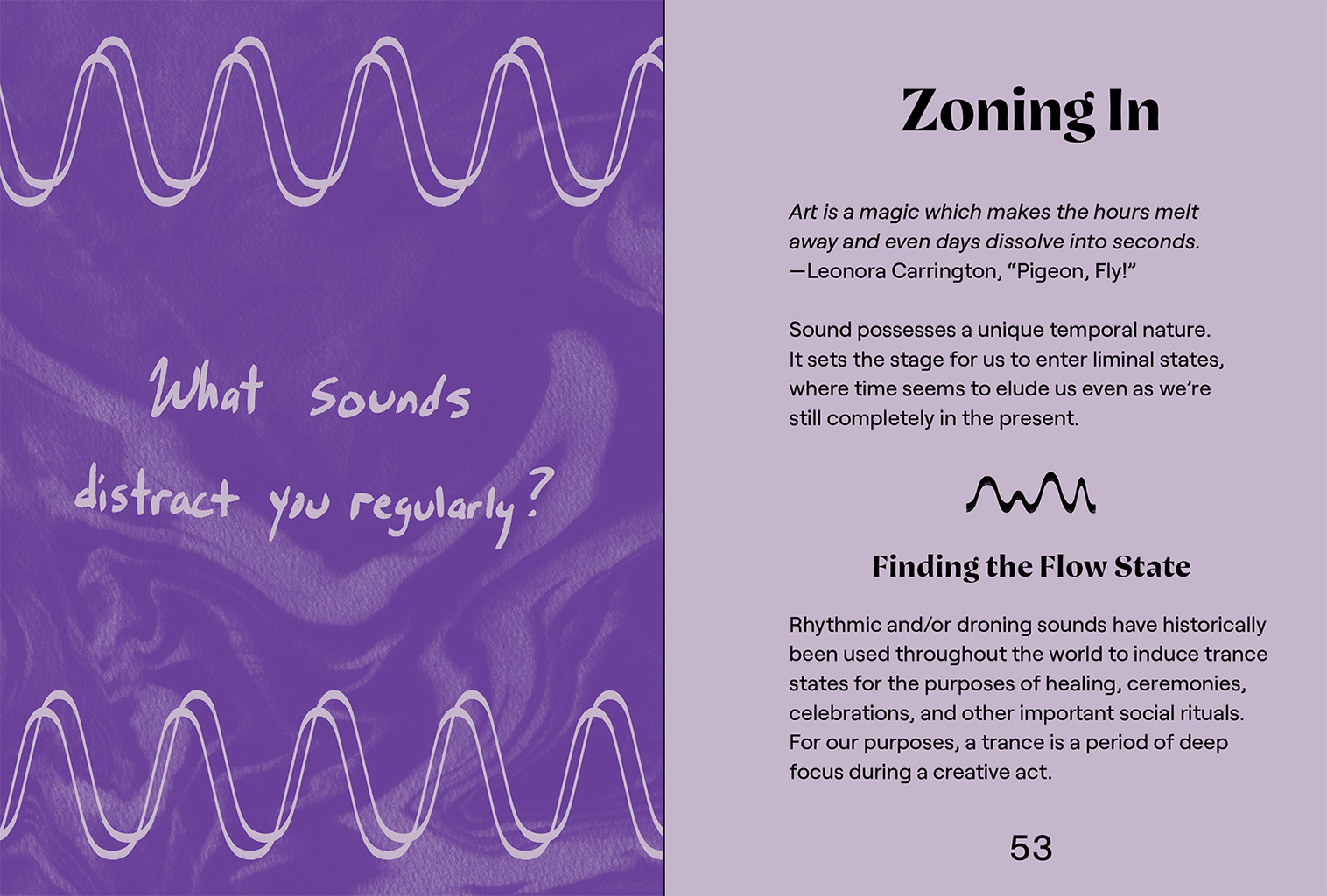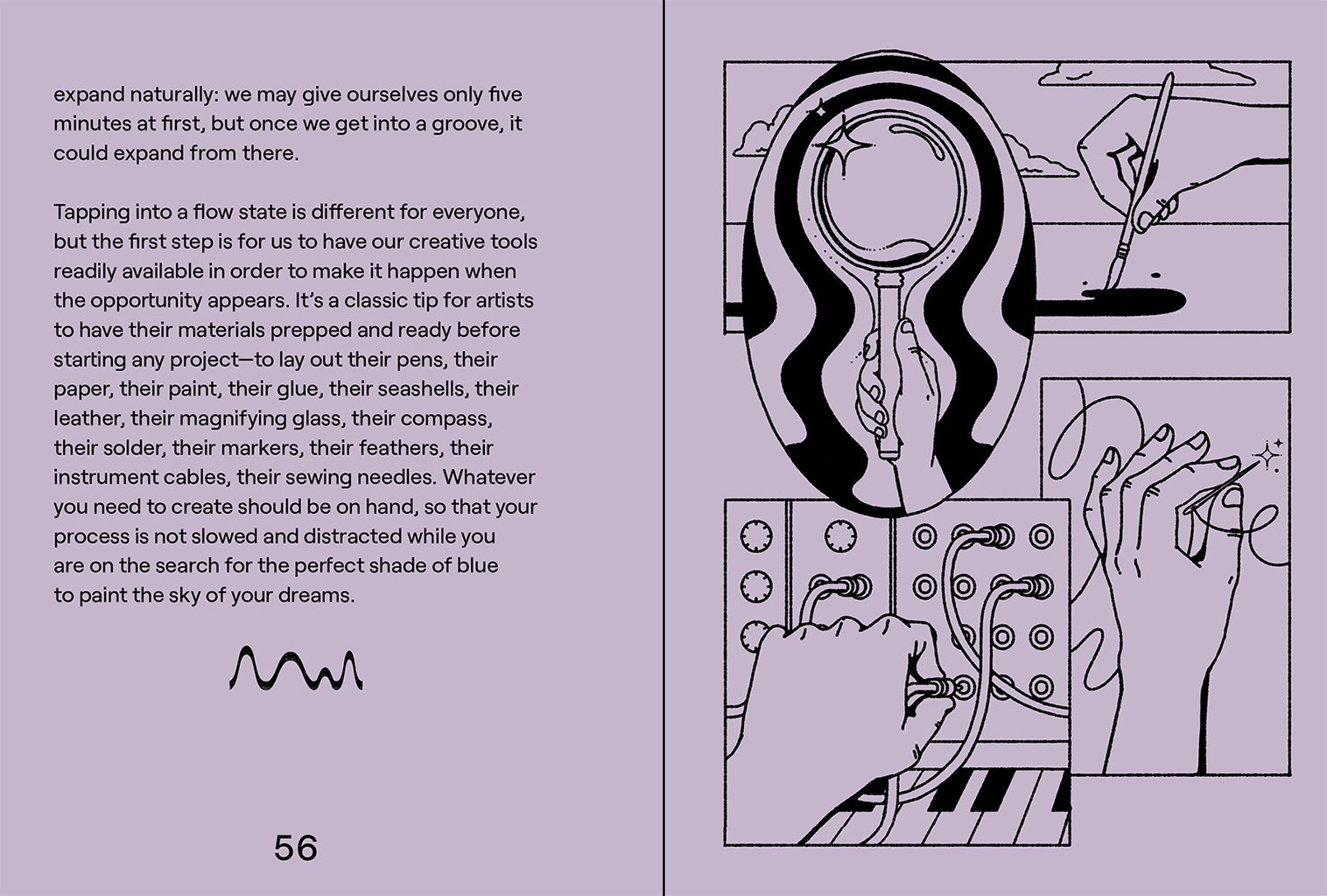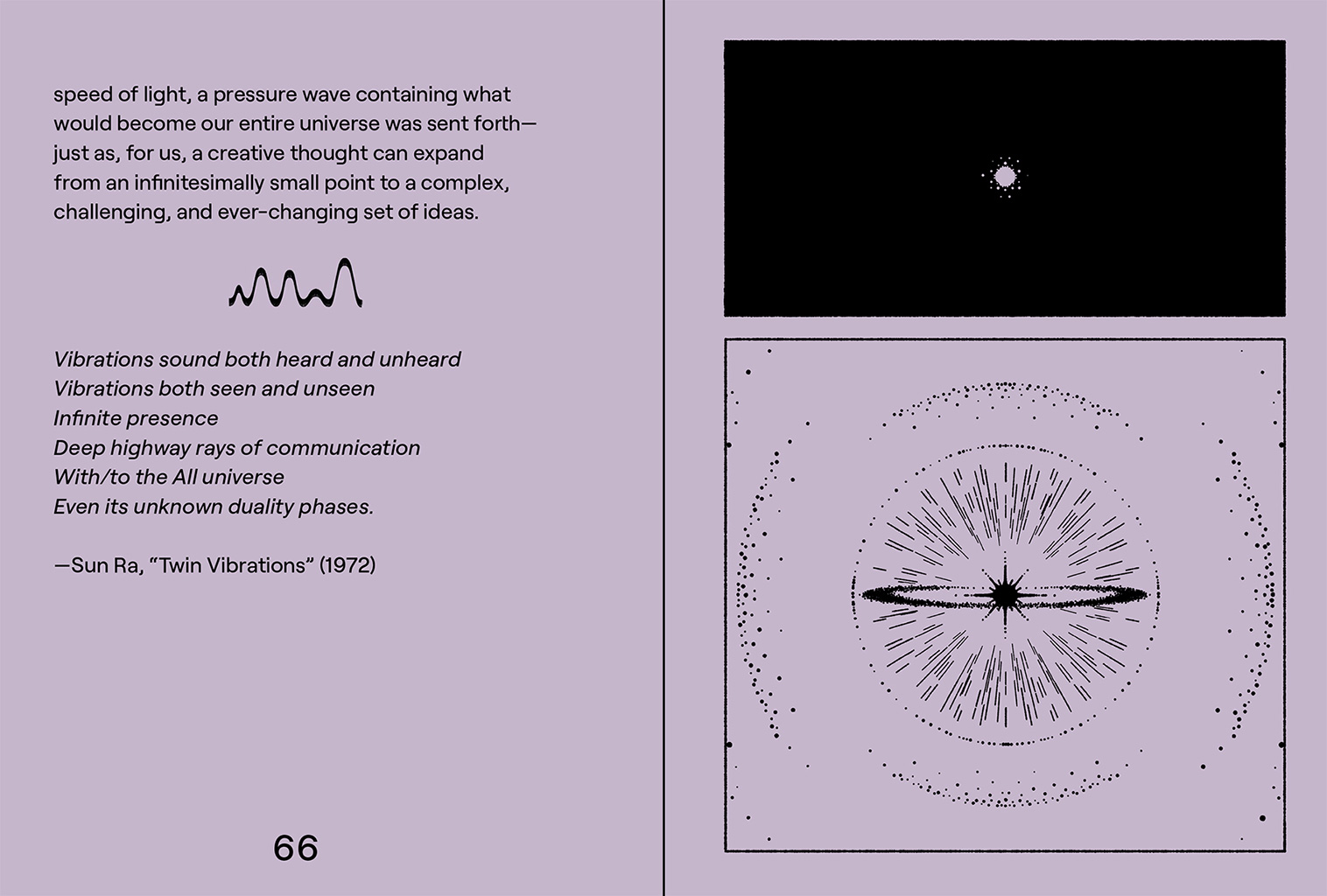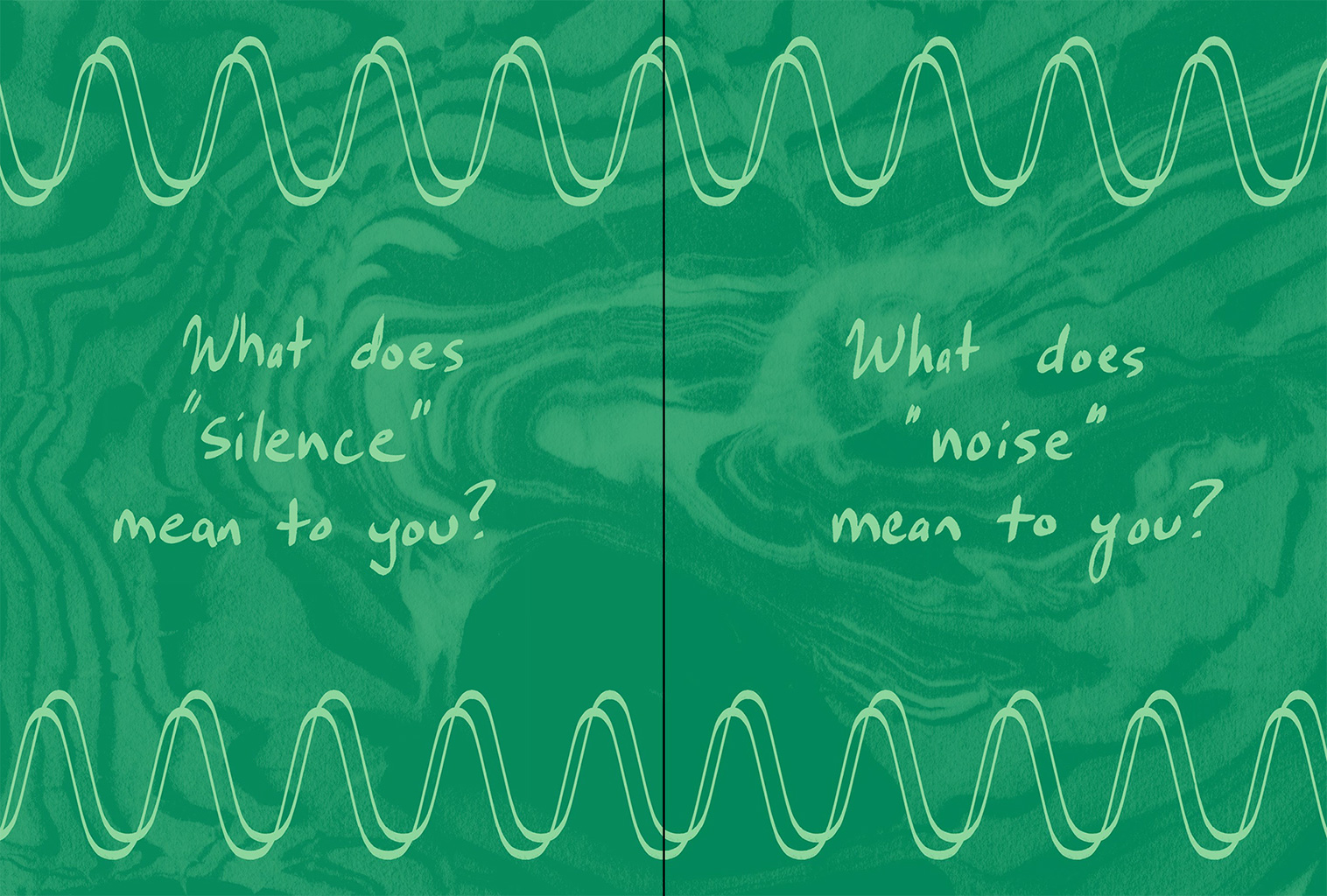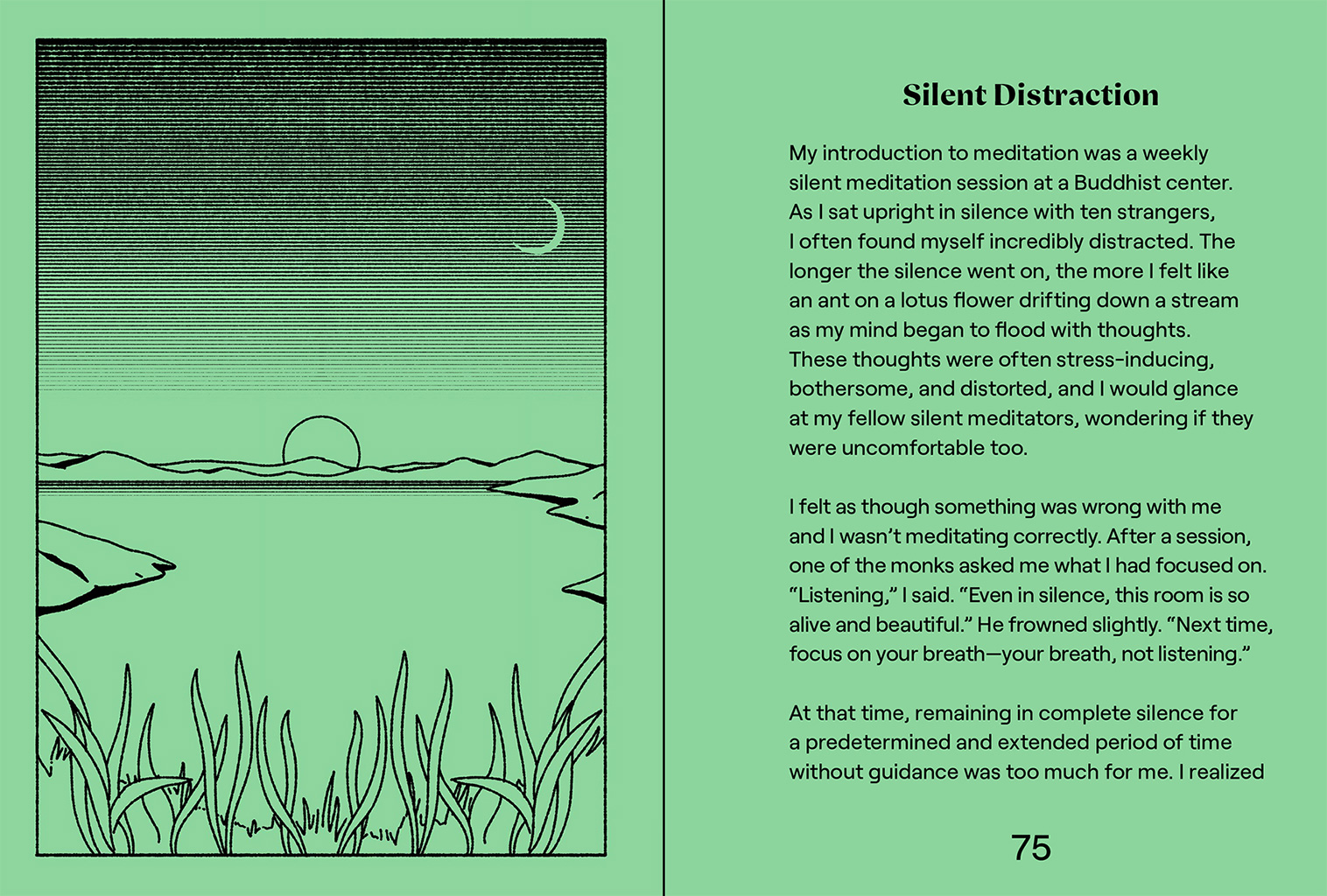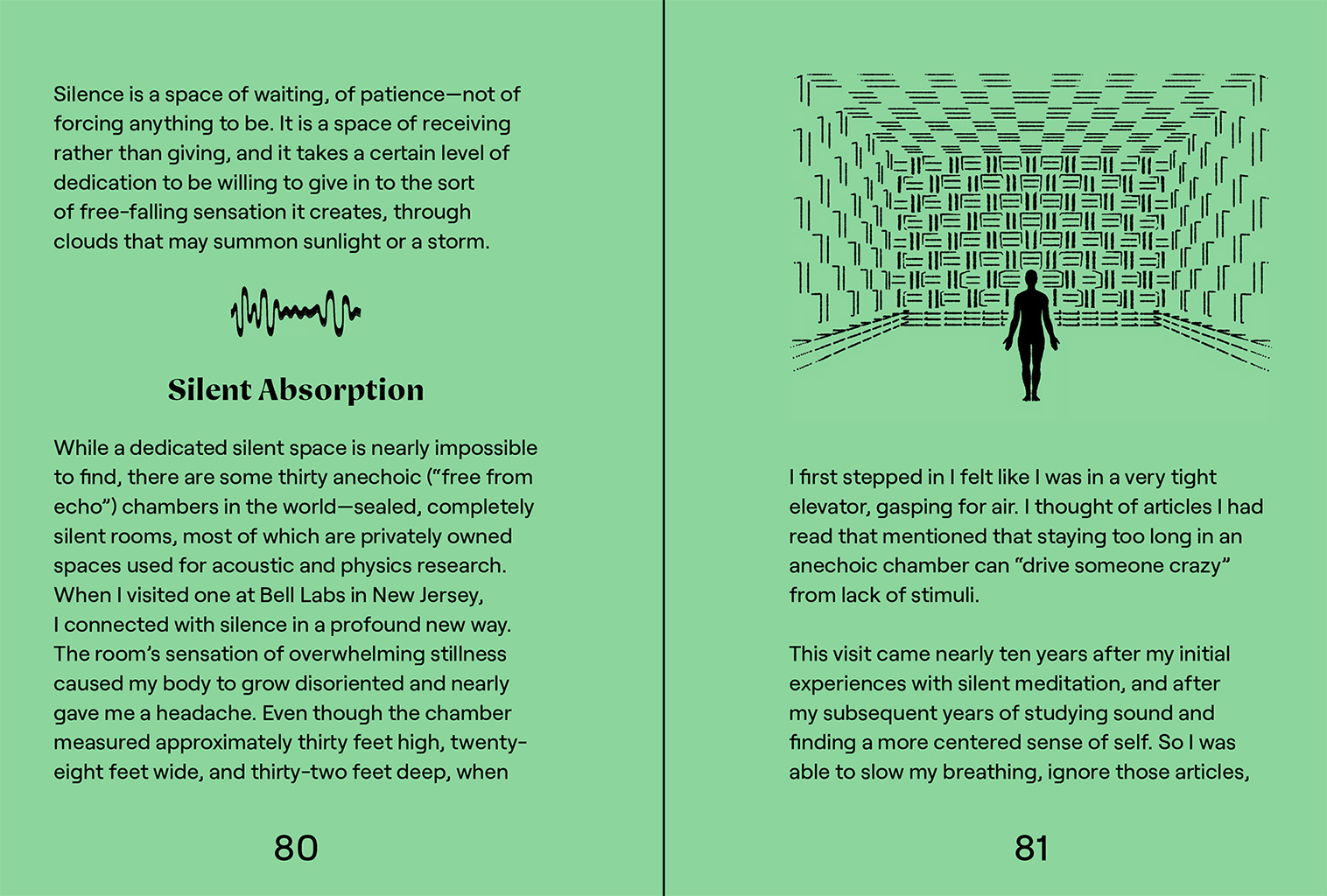 All images from TRANSCENDENT WAVES, Published by ANTHOLOGY EDITIONS
"I think that's so much a part of the process of creating, artistic or otherwise, any kind of creation: listen. To really be open-hearted, and to listen to what it wants, not necessarily what you want to say." – Meredith Monk
Ω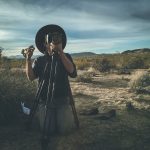 Vivian Hua 華婷婷 is a writer, filmmaker, and organizer. As the Executive Director of Northwest Film Forum in Seattle and Editor-in-Chief of the interdisciplinary arts publication, REDEFINE, much of her work unifies her metaphysical interests with her belief that art can positively transform the self and society. She regularly shares human-centered stories through her storytelling newsletter, RAMBLIN' WITH VEE! In 2020, she will [hopefully] begin production on a comedic Asian-American series entitled Reckless Spirits.
Ask Vivian about MARSHMALLOWS, cuz she's gross... and being tips for being frugal while nomading!