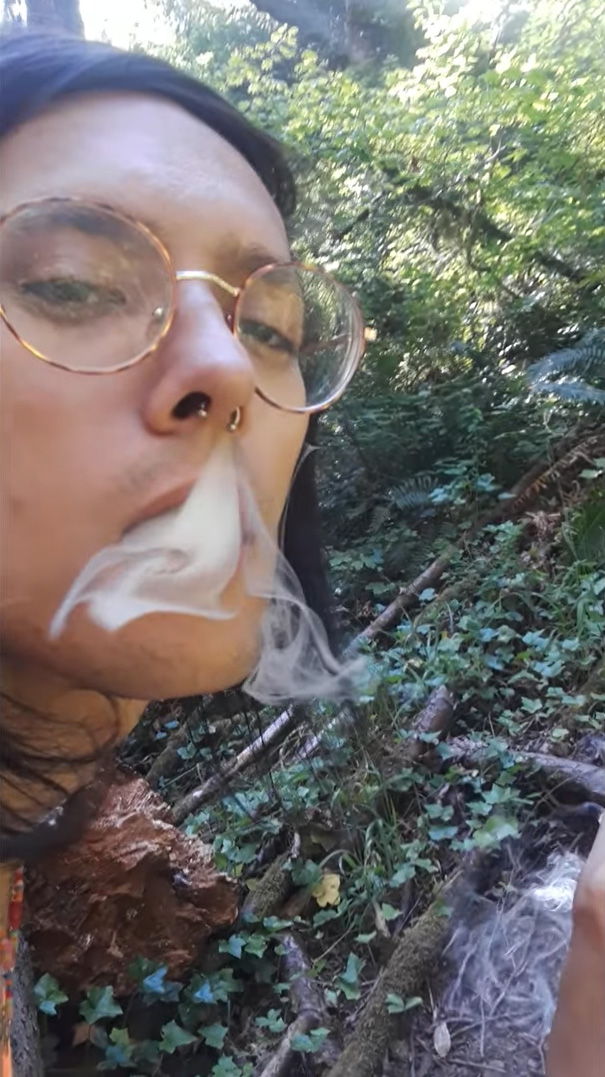 Queer love is on full display in "arayemohenay," a playful ditty of a jam by Portland-based pop musician
Theresa Sweetheart
. Shot on cellphones in vertical format, the track's lo-fi music video serves as a mini-documentary about two transgender lesbians and mundane living, whether that be in their homes, at the supermarket, on hiking trails, or playing live shows.
Below is a brief Q&A with Theresa Sweetheart about this work.
---
WATCH: Theresa Sweetheart – "arayemohenay" Music Video
---

Can you tell me a bit about the conceptualization of the music video for "arayemohenay"?
Theresa Sweetheart: SI was stoned and cuddling with my GF when the music video for "Glimpse of Us" by Joji came on. We were both transfixed. I didn't realize it was actually Papa Franku when it first started. The video was very visceral (felt like a Harmony Korine movie). It was just so impactful, and I really liked how it transformed this otherwise ordinary song into this very intense emotional experience. The video is basically one big montage, where it quick cuts between different handycam footage, kind of like this collage of video diaries. That was a big inspiration for me. I was definitely trying to channel that with the music video for "arayemohenay."
It's a mini-film about trans lesbians living in Portland! Why is it important to celebrate this kind of story?
Theresa Sweetheart: I don't know if it's important to "celebrate" stories like this, but it is important to tell them. Trans people are people, so if you want to talk about people, you have to talk about trans people. Trans people, much like cis people, are often boring and mundane, living lives of quiet desperation and so on and so on. So it's important to talk about how ordinary trans people are. How trans people are quite literally just like you. You might even be trans, too!!!!
What was the filming process for this like? Was the footage made exclusively for this video or were they collected over time?
Theresa Sweetheart: I basically just started taking random footage of my GF, and there would be these little moments where she would notice me doing that, look at the camera, and then smile. We both wanted to get more of those shots, but what ended up happening was much less deliberate. Over this past summer, I would just sort of film her doing anything in particular, and after a while, I got impatient and started assembling clips together. When I showed her the rough cut, she was really touched. She thought it was really cute and liked that the song was about her. It also really did kind of feel like it captured her "essence" or something. Not in a super literal way, but it definitely was a reflection of our lives together.
Was there a storyline or mood you were trying to convey? How did you accomplish that through the editing process?
Theresa Sweetheart: Not so much a storyline, but def a narrative arc. The song is supposed to be kind of ambiguous and a lil bit apprehensive (at least, I was apprehensive about our relationship when I wrote it), and I wanted the video to loosely reflect that. The song kind of does this thing where like — this positive thing (being in a relationship) is understood in a very negative way (for instance, in the first line: "Good until you came around/ After that it's not been quite the same"). The verses are sort of tense, but it all resolves in this chorus of love. I wanted the video to carry people through a similar kind of tension. The point was for the beginning to be like, "Alright, this is chill," and then the middle would be like, "Oh this is not that chill," and then at the end, it would be like, "Okay, NVM, it's chill again." As the video goes on, you learn more about the relationship: in the beginning we are eating Taco Bell, and then in the middle she's waving a knife at me, and then at the end you can see our cat!
You have a series of singles planned over the next few months. What can we expect next for you?
Theresa Sweetheart: Did I use the word "planned?" It's more like, loose goals. I wrote a song about my favorite Twitch streamer, and the editor for said Twitch streamer is gonna make a music video for it. That might be done before this article is published. I have a song called "Ashes" that I am working on, which is gonna be done hopefully by Christmas. In February, I wanna put out a double EP called A/D LOVE (like an analog-to-digital converter). It will ideally be preceded by a single and a music video. I have to finish recording all the lyrics for the "digital" half of the EP still, LMAO. And IDK! Who knows what might happen in the meantime???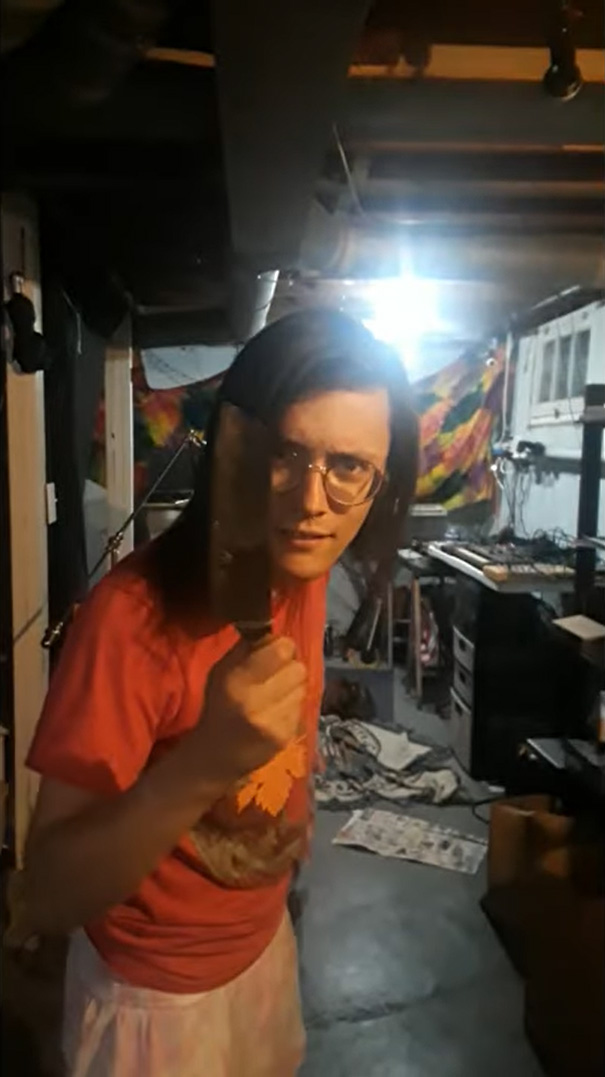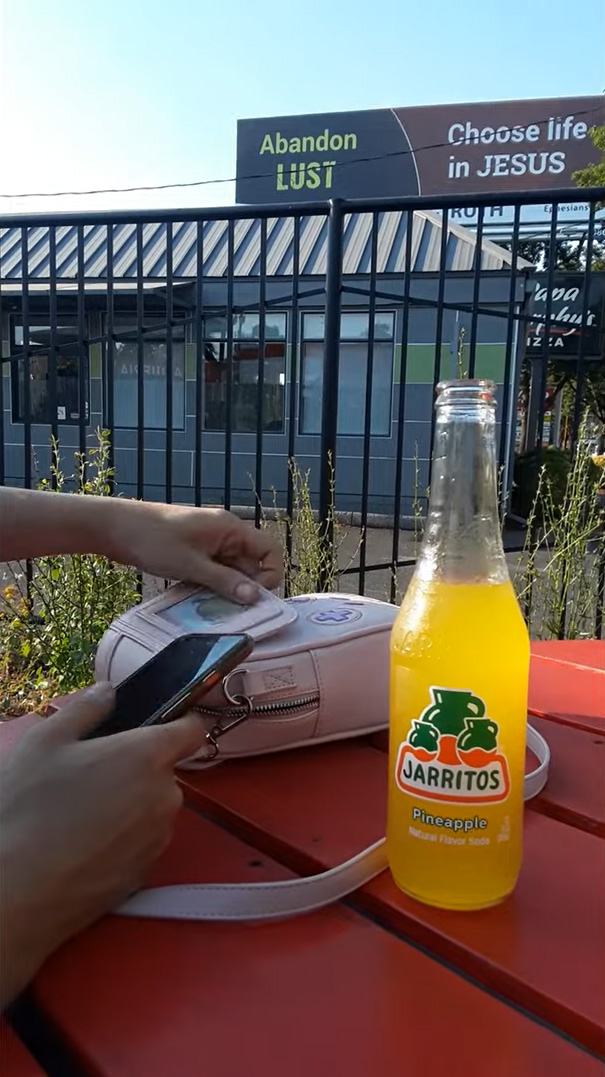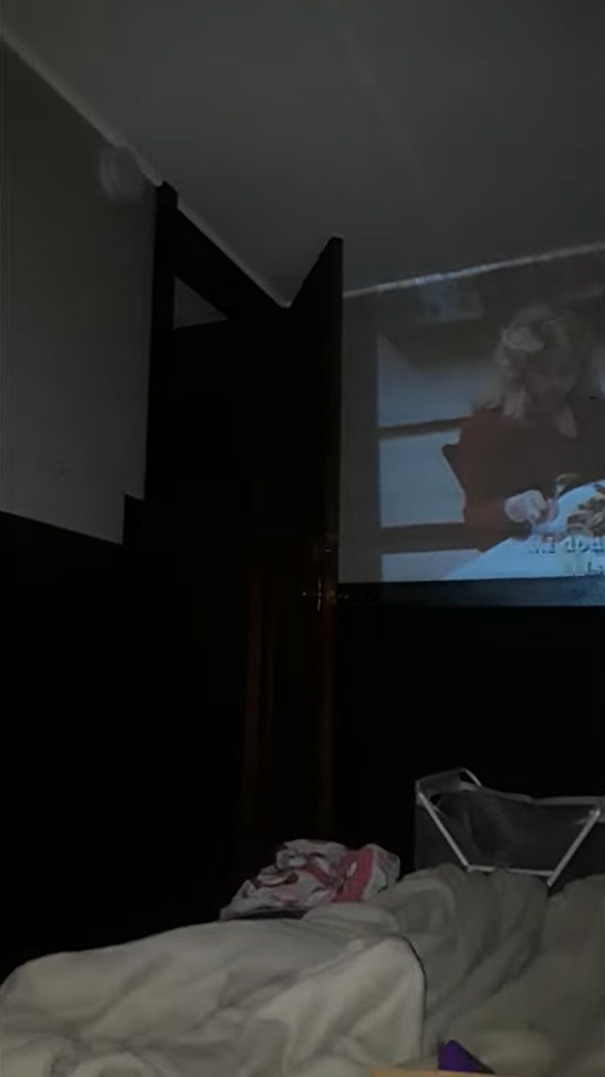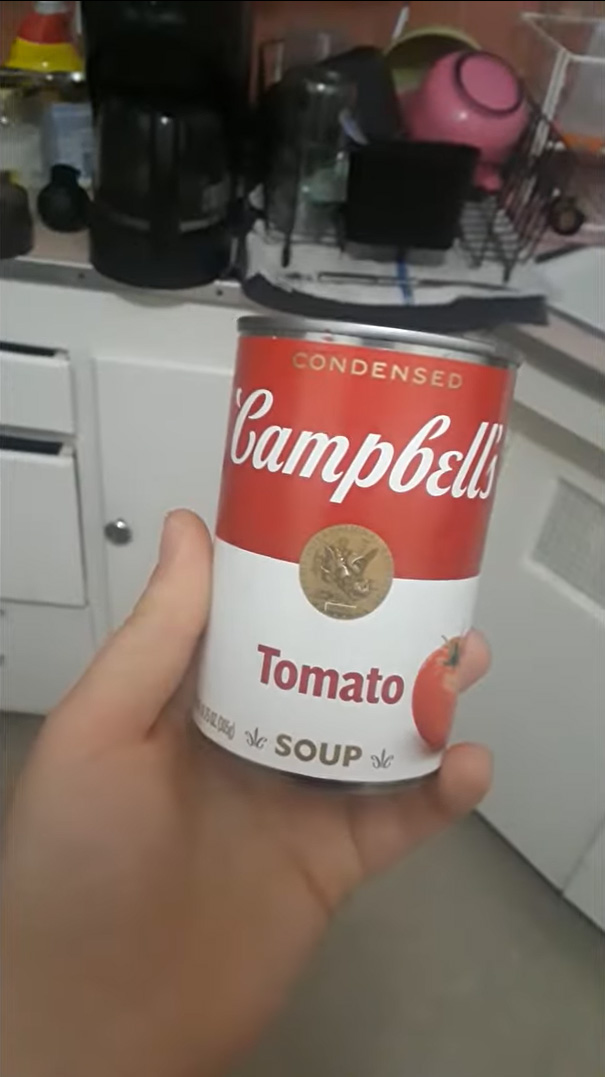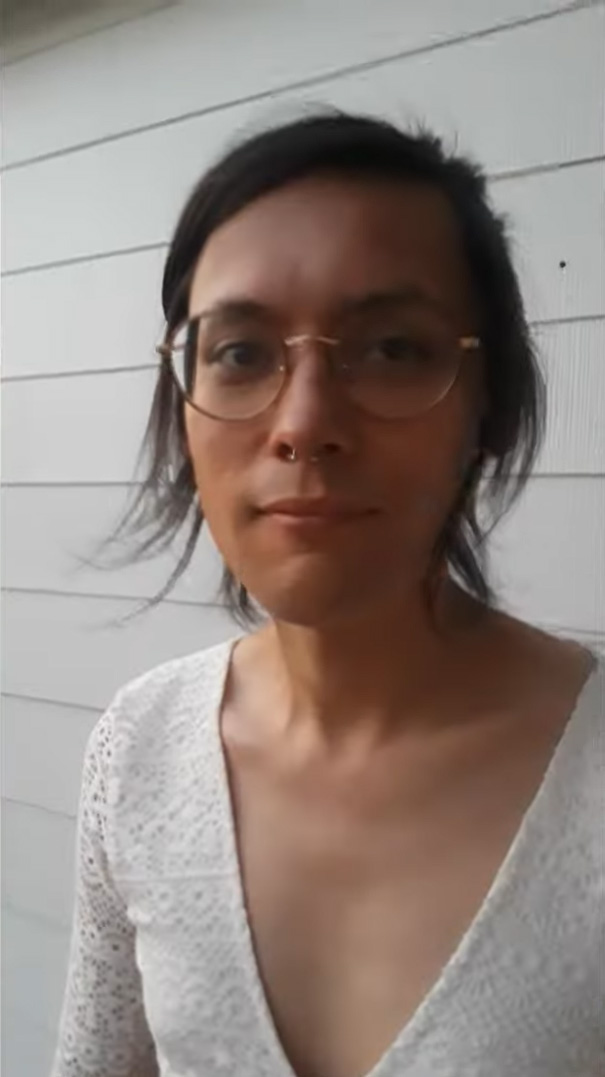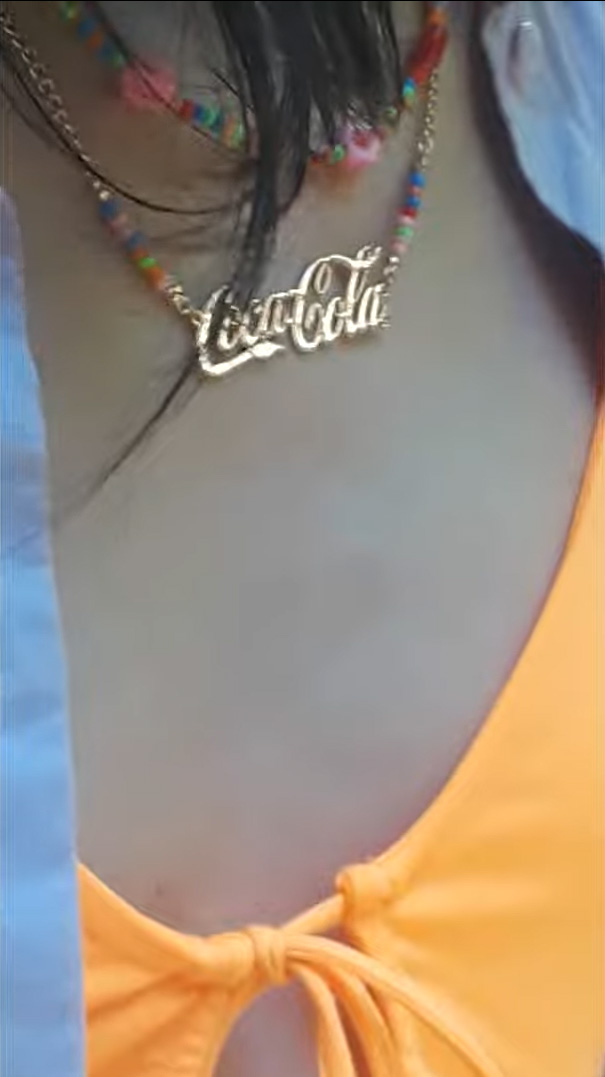 FOLLOW THE ARTIST(S):
Theresa Sweetheart: linktr.ee
arayemohenay: instagram
Local Cinema: linktr.ee – Twitch channel run by Theresa Sweetheart and arayemohenay
ABOUT THERESA SWEETHEART
Theresa Sweetheart is a normal girl who does normal things. Raised in rural Maryland, she currently resides in Portland, OR. When she isn't making music, you can find her eating hamburgers with her family and friends. She likes to watch YouTube videos, drool over Twitch streamers, and play guitar.
Theresa loosely considers herself to be a performance artist. Like most girls born after 1993, she enjoys lying and bending the truth. A typical reaction to a Theresa Sweetheart set is "wait…did she really just…???" That said, questioning this diva is a losing game. When she's in the room, you have no choice but to accept that Mommy is in charge now.
Is Theresa a real woman? She would say yes. Some cis girls might say no, but we call those girls TERFs. Her identity as a "stereotypical female" is an essential part of her musical aesthetic. She's bratty, nasally, and very hot. She wants what she wants and she wants it now! If only she knew what she actually wanted.
And last but not least: her music! A general pop pastiche traversing elements of lofi, alt rock, general MIDI soundfonts, and The Beatles. That's right, how did you like my use of the word "traversing" just then, huh? You dirty little hipster. Stop reading already and listen to the music!
Ω