I haven't even stepped foot into the
Snotty Nose Rez Kids
show, and I already notice a couple things outside the venue. Clearly, the Indigenous fashion is on-point, with beaded earrings and cedar hats aplenty, and the audience is shockingly intergenerational, with children and grandparents, despite it being a Tuesday evening hip-hop show.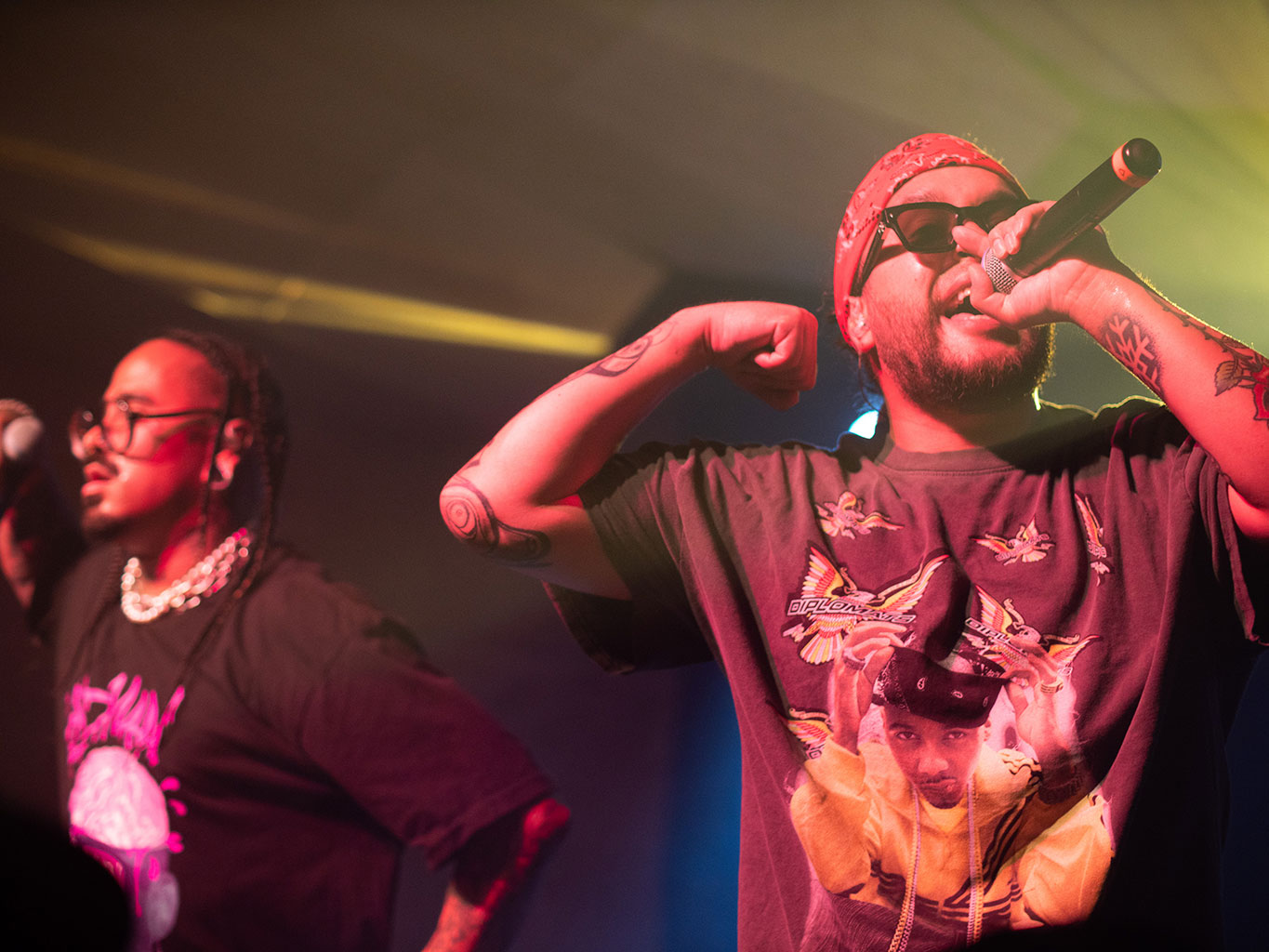 Text and photos by Vee Hua 華婷婷
On a Pacific Northwest summer evening, Haisla hip-hop duo Snotty Nose Rez Kids – presently based in Vancouver, BC – were performing in Washington state for the first time since the pandemic, at the Native-led performance venue, ALMA. The full house turnout and convivial presence of the audience delightfully reminded a non-Native such as myself of the many musical ecosystems that exist and thrive.
The prior weekend in Seattle had been downright scary, with Taylor Swift fans invading everywhere in sequined suburban horror fashion; tonight, by contrast, offered a much more welcome and comforting environment. Sure, both musicians' audiences felt just as hyped and just as dressed up, but this evening, I was reminded of how empowered and empowering it is when Indigenous creators make music for their people, and their people respond, with their presence and with their loud chorus of echoing voices.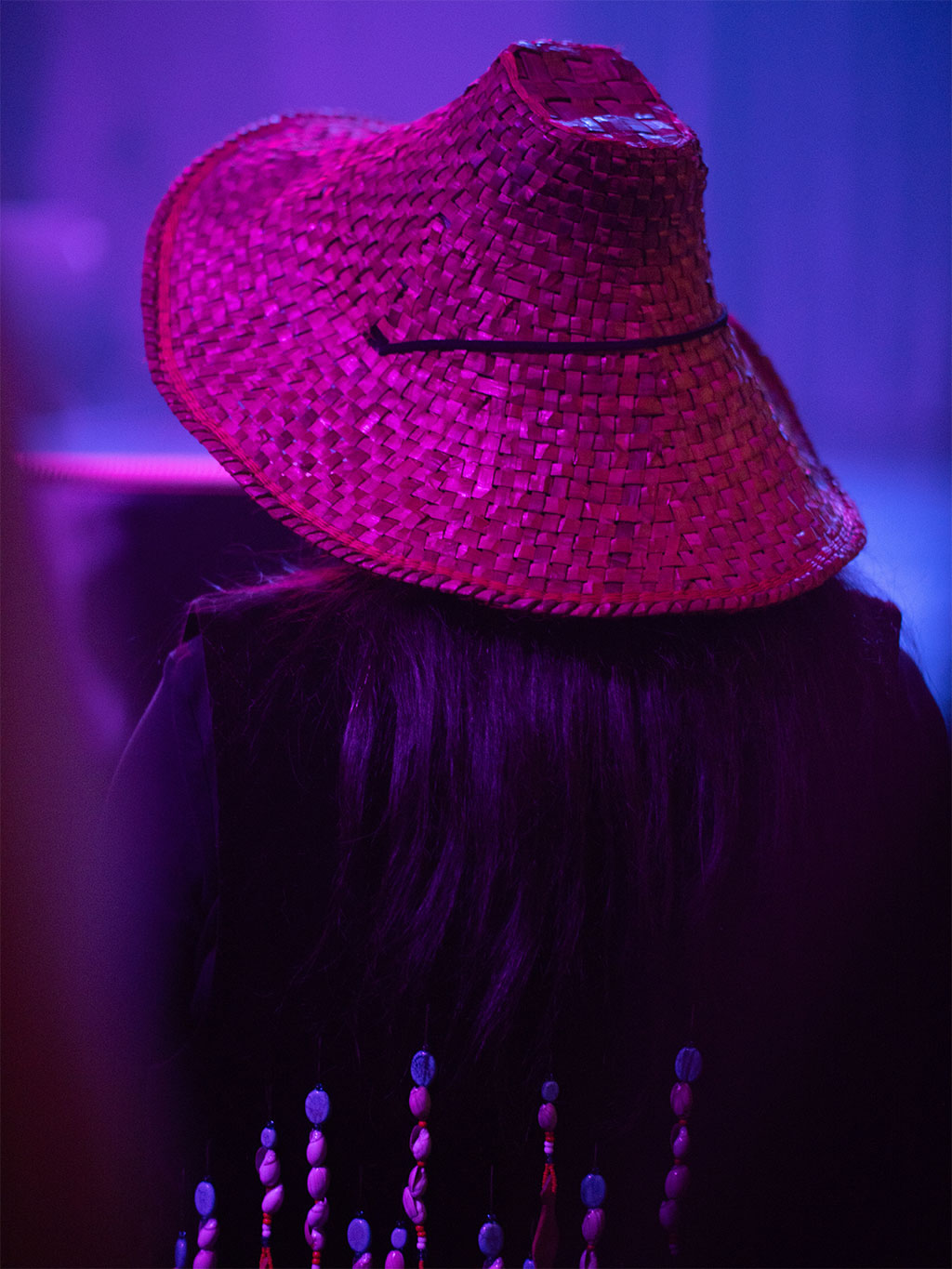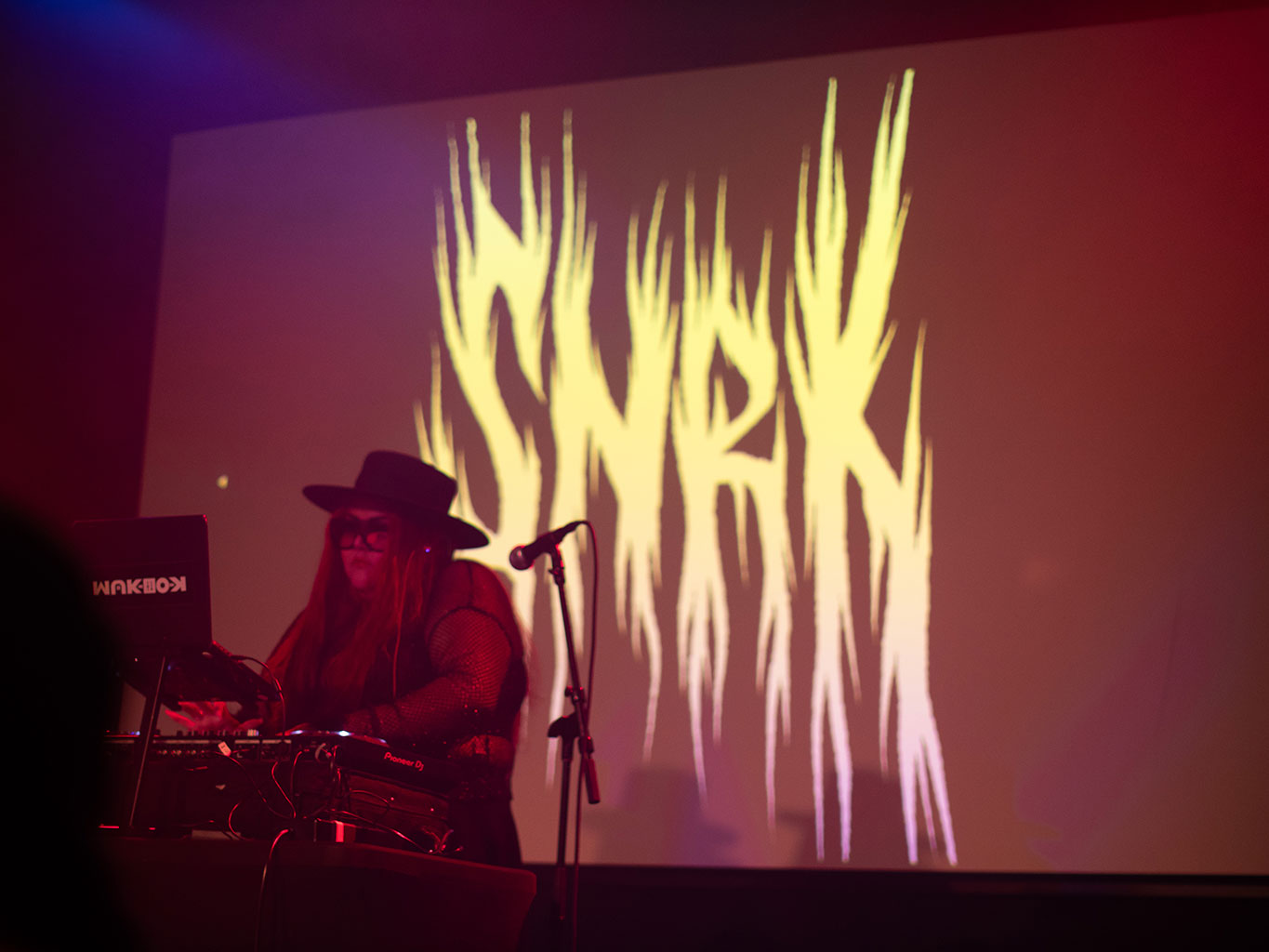 Now, let's not get it twisted. It took Quinton "Yung Trybez" Nyce and "Young D" Metz a literal hour-and-a-half to take the stage after the opener, Oranj Goodman, had concluded their set. Most of that time was sans entertainment – until a half hour beforehand, when DJ Kookum (Alexis Nakota Sioux Nation and Cold Lake First Nations) took the stage and expertly cued up an amazing mashup mix of hip-hop classics from the '90s to present day. It served to wet the crowd's appetite, who started dancing in gracious anticipation.
DJ Kookum would stay on to play backing tracks for Snotty Nose Rez Kids once they finally emerged, glammed out in hip-hop t-shirts featuring Yung Trybez repping Redman and Young D repping Juelz Santana. Their high-energy set of short-and-sweet hits saw them criss-crossing one another onstage in a way that made their tour manager's painstaking prior actions suddenly make sense. He had methodically taped down a plethora of setlists across the entire length of the stage with altogether too much tape, but Snotty Nose Rez Kids' unpredictable movements certainly required such assurance. Their impressive aerobic duration made me wonder whether their delay in taking the stage was due to their need for a power nap beforehand. How can anyone do this night after night?!
But the duo gave no insight into any sign of potential exhaustion. The crowd met their energy eye-to-eye, as evidenced by the never-fail call-and-response which existed on almost every track. Snotty Nose Rez Kids played songs spanning across many of their recent full-length albums, including 2022's I'M GOOD, HBU?, 2021's Life After, and 2020's TRAPLINE.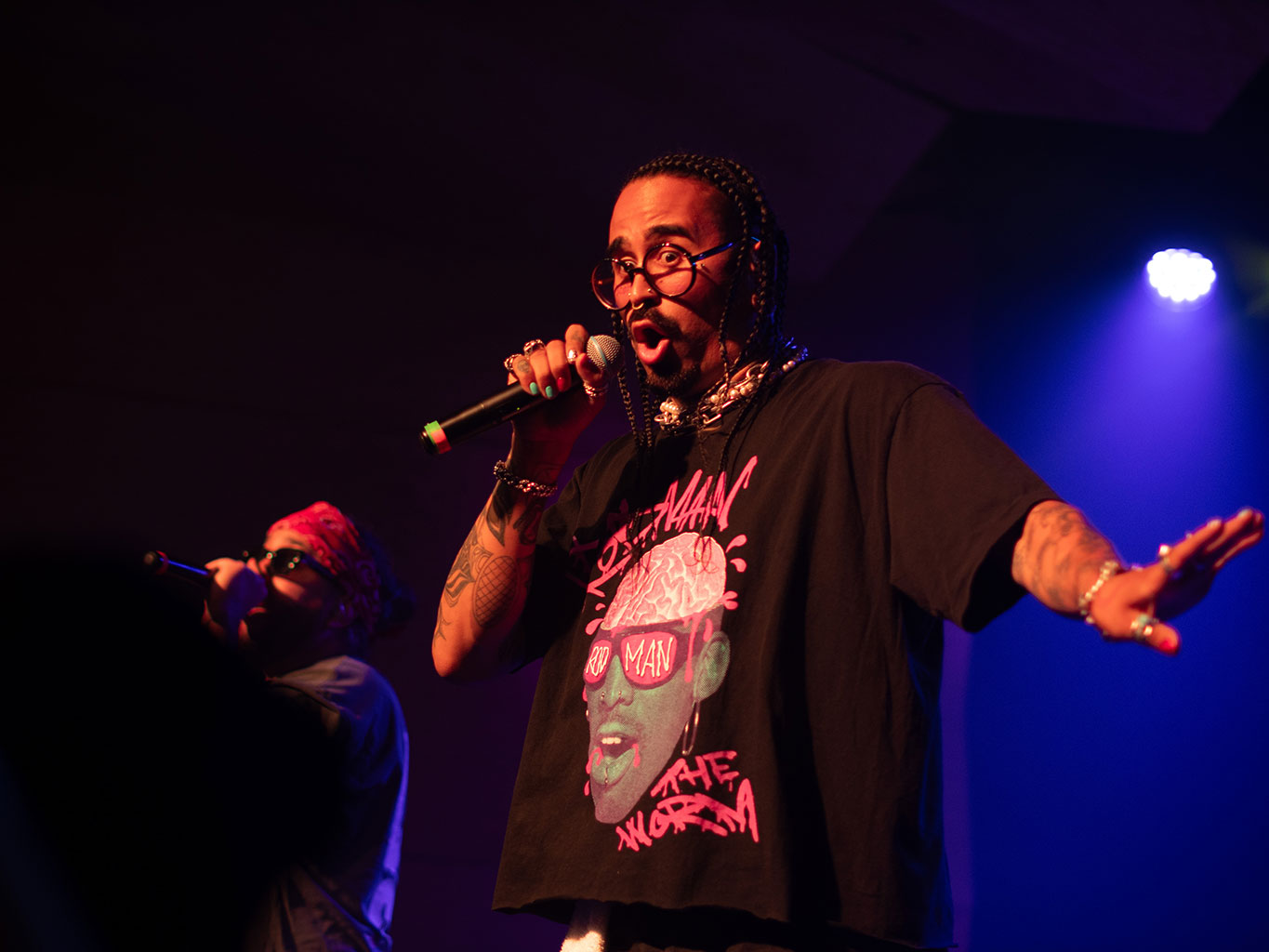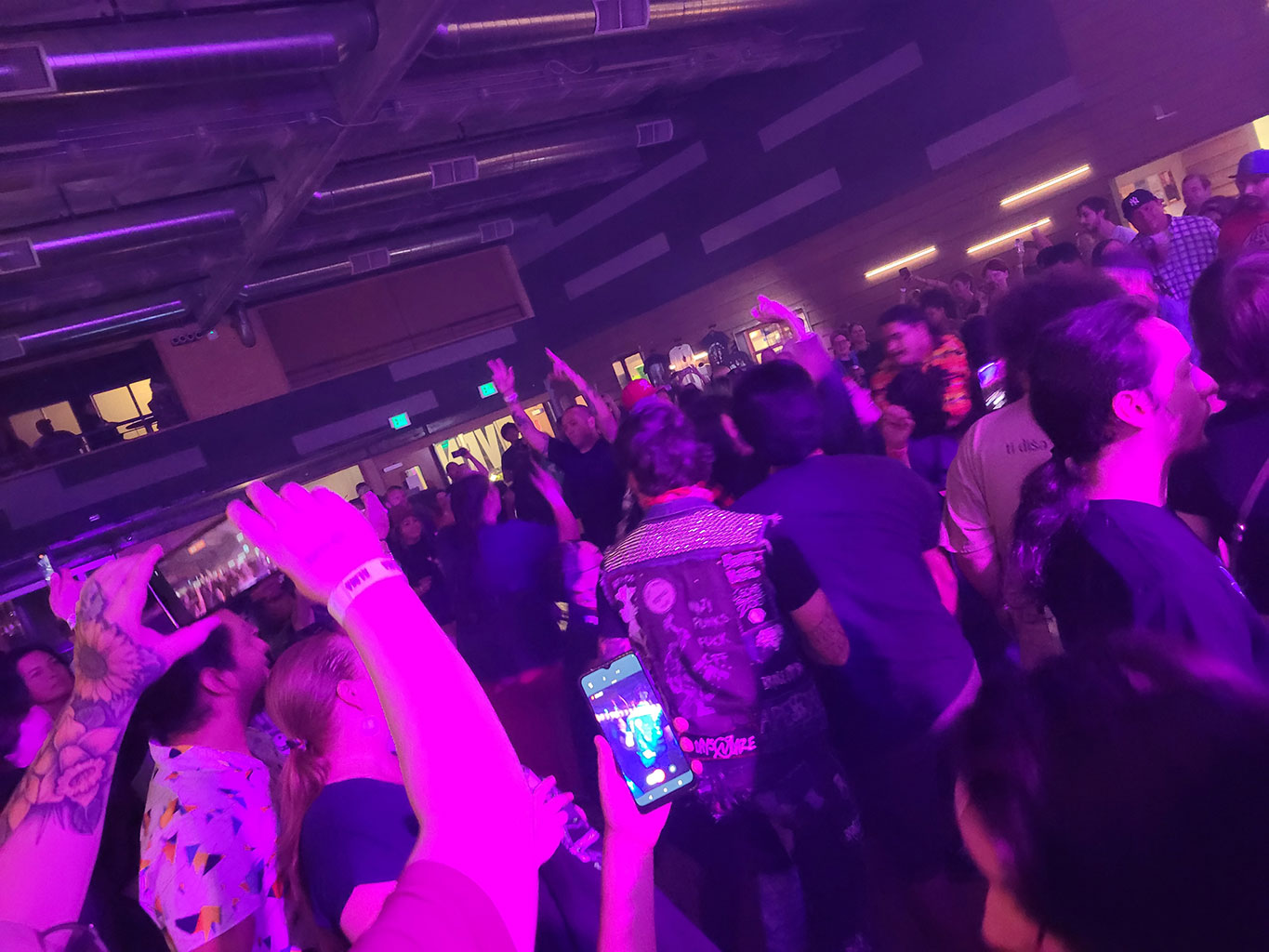 On the relatively aggressive "Cops with Guns are the Worst!!!" – which is littered with the ecstatic cries of "Fuck!!! Shit!!!" and begins with the duo saying, "Open the pit up!" – Snotty Nose Rez Kids called for the crowd to open up a pit in the center of the room. It was a fairly mellow moshpit when all was said and done, but the crowd joyously played along. They also played along by loudly repeating the words, "Fuck the police! No justice, no peace!"
Much of Snotty Nose Rez Kids' music, after all, trends towards the political, just as much of it is fun-loving. This was evidenced by them moving straight from "Cop with Guns are the Worst!!!" into "Aliens vs Indians" from TRAPLINE. The latter was much more lighthearted, with otherworldly weirdo lyrics such as, "Tractor beam to my spaceship (We different, we different) / Drip, drip, we drippin' (We different, we different) / We taking over just face it (Aliens! Indians!)"
Particularly earwormy lyrical verses also elicited eruptive cheers from the crowd. One such line included "Can't take the rez out the dog!" from Life After's "Bully Mode;" the applause continued well after the song ended and was so deafening it seemed louder than the bass.
Another highlight was included "Boujee Natives," when a collection of hyped kids were brought on-stage. Two girls seemed to know every lyric to the song; one boy maintained a particularly tough look the entire time; another danced his ass off. All the while, Yung Trybez would take breaks to provide the kids with high-fives and fist-pounds, offering heartwarming photo ops galore that reminded me that I often see this kind of intergenerational inclusion at Indigenous events.
By the end of the track, Snotty Nose Rez Kids shouted, "Red future in the building! Make some noise!" and the crowd responded uproariously. When some kids didn't seem to want to exit the stage, they concluded by playfully saying, "We would love to rock with you the whole show, but it's time."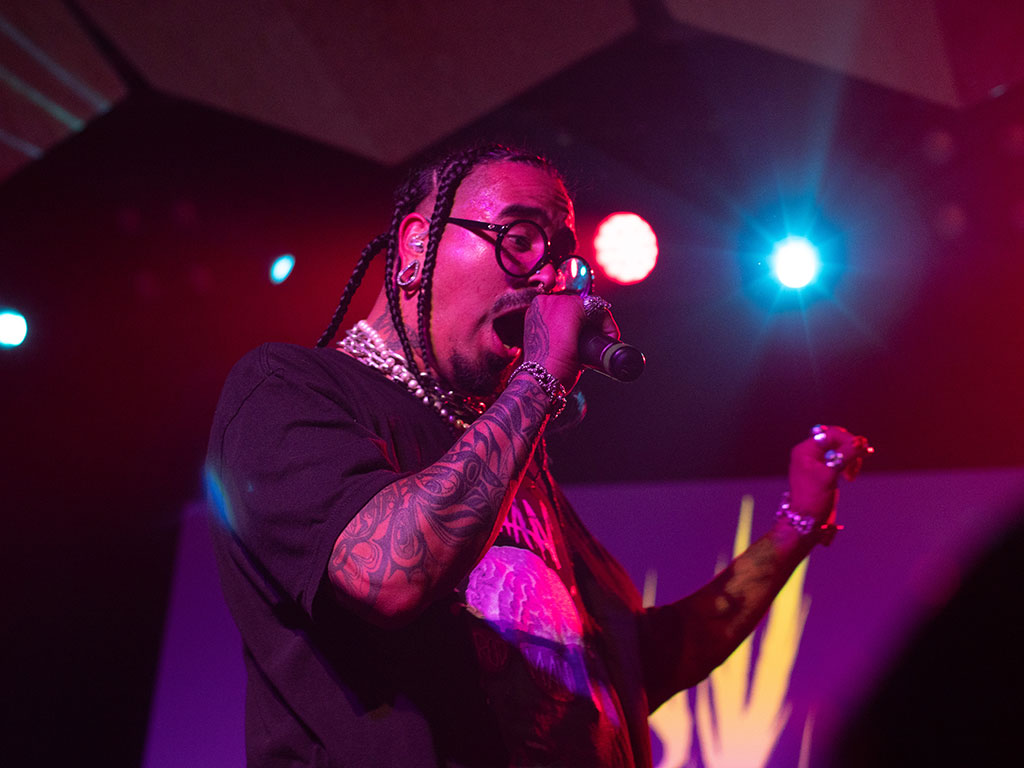 Snotty Nose Rez Kids then launched into stream of hits, including "Damn Right," "Long Hair, Don't Care," "Paint the Town Red," and even some weird rendition of Queen's "Bohemian Rhapsody" which might have been too out of left field to make sense had it not been for the crowd's good-natured singalong.
At the end of their set, they intentionally avoided an encore, choosing instead to stay onstage and generously speak directly to the crowd. They offered thanks and reflections on the energy that was present in Tacoma, Washington – a city which they had never performed in but were presently surprised by – as well as positive affirmations for one to be oneself.
Snotty Nose Rez Kids is originally from the Haisla rez a few hours north of Vancouver, BC, and their irreverent type of humor and showboating are well-illustrated through their records, videos, and live shows. Don't miss them. Because while their audiences in the States might primarily be Native at this point in time, I foresee that changing in the near future.
Ω