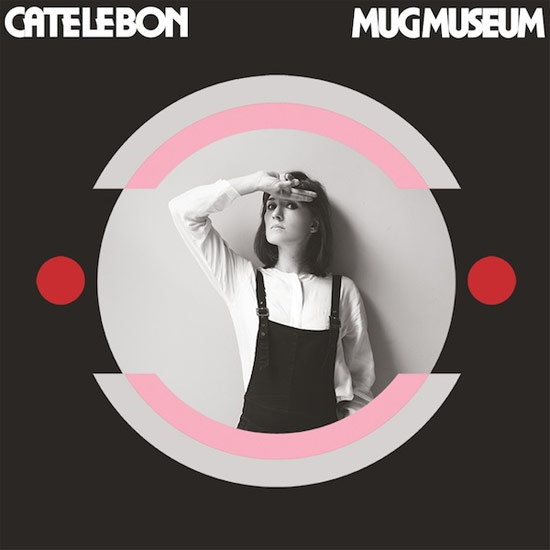 Cate Le Bon
Mug Museum
Wichita Recordings / Turnstile Music / The Elite Meat Supply
(2013) For those of you who are familiar with classic BBC children's television programmes from the 1970s, the guitar work on Cate Le Bon's
Mug Museum
might remind them of the timeless landscape of
Trumptonshire
. Lying at the core of her new album, the interplay of these simple melodies combines to produce a music box complexity that clicks and shifts direction, calling to mind childhood memories and, perhaps, the comfort of established and familiar order. For the uninitiated, Trumptonshire is the fictional bucolic county in which the towns of
Chigley
,
Trumpton
and
Camberwick Green
were located. The essential subtext for the Trumptonshire trilogy was the encroachment of modernity and modern ways on the rural idyl. Each town had its own series, and, like fly on the wall documentaries for felt and foam puppets, it followed the daily lives of the people who lived there. For example, in Camberwick Green, there was the laid back and possibly alcoholic, cider drinking, farmer-come-windmill owner,
Windy Miller
, who was subtly at logger heads with the go ahead farmer Jonathan Bell and his modern mechanical farm. An important component of many childhoods in the UK, Trumpton, Chigley and Camberwick Green were reassuring for children whilst never becoming saccharine: there was always the threat of unwanted change on the horizon. Every character had their own song, sung by the legendary
Brian Cant
, that detailed either their personality or daily job of work. On "Mug Museum", this circular and childhood musical sound is complimented by a variety of other musical influences, all reinterpreted and deployed with imagination. There is some Beefheart and a dash of The Velvet Underground, such as on the twangy chaotic guitar, side drum beat driven and empty spaces of "Cuckoo Through The Walls". You might even find a sprinkle of Japanese musical phrasing, as in the track "Duke". There is also the laid back anthem that is "Are You With Me Now?", which recalls Bob Dylan in its rousing chorus.