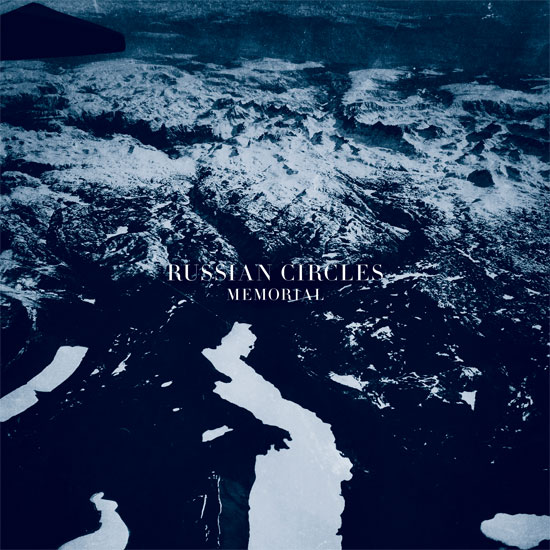 Russian Circles Memorial Sargent House (2013)
"Memoriam", the opening track off of Russian Circles' latest effort,
Memorial
, is exactly how a band of such heavy magnitudes should begin each album. The guitars are quiet; ambient tones echo throughout as a violin softly plays in the background; and for those short 90 seconds, the brain is lulled into a soothing beauty that the band rarely grants its listeners. After 91 seconds,
Memorial
is full of carnage. "Deficit" begins with a thunderous crash of drums, bass and guitar, before Mike Sullivan's wailing guitar tones lead into the other kind of beauty Russian Circles creates so well. As with all Russian Circles albums, Sullivan loops, Dave Turncrantz wails on the drums, and bassist Brian Cook masters the low end like few other trios can. They are experts at making the most amount of noise possible, yet it all remains perfectly restrained. Turncrantz throws in stellar fills, but at no point does he ever go off the deep end to overtake a whole song. Sullivan is the main focal point of the slow trudge forward, but rarely does he hop off and dazzle in a way that stands out extraneously.