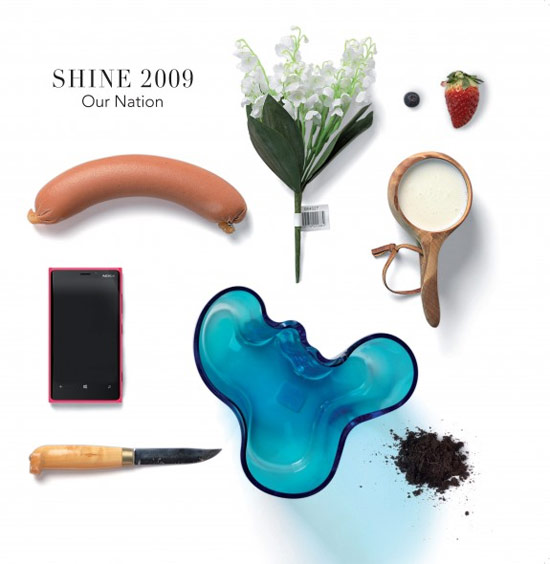 Shine 2009 Our Nation Cascine / Modular Recordings (2013)
Shine 2009's sophomore LP,
Our Nation
, is hard to pin down. Through sampling, instrumentation, and lyrics, Mikko Pykäri and Sami Suova, the Finnish duo behind the album, manage to simultaneously evoke spacey lightness and earthly percussiveness, welcomed nostalgia and contemporary immediacy. The effect is strange but infectious. While assimilating us, for example, to the band's stylistic combination of R&B backing vocals and psych synths is no small feat,
Our Nation
's lyrics and overall cohesiveness may offer something even more lasting.