02 Dec

Unnatural At Golden Rule, Portland

Tomorrow, at Golden Rule, is an installation featuring works loosely themed around things that are Unnatural. Here's what guest curator Aidan Koch has to say about this:
"The idea of what is unnatural is of course, a very subjective matter. There's a few things that could make the list without much debate, like freak accidents, deformities, miracles, apparitions, magic, or everlasting-life. Without actually taking down statistical evidence of all such occurrences though, how do we know they actually don't fall within the realm of what is "normal" and "natural?" Our ideas of the unnatural are based in the influences of society and culture. Even then, we are sometimes expected to fight what is natural with all our might (e.g. aging, death), other times we scorn and fear what is seemingly bizarre and freakish. Either way, this is a topic that we all can approach, perhaps from a personal relationship with the unnatural, even within one's self, to those things that make us the most uncomfortable."
First Friday Opening Reception: December 3rd, 2010, 7-10 p.m.
Golden Rule Gallery, 811 E. Burnside, Suite 122, Portland, OR 97214
Show runs December 2nd, 2010 through January 2nd, 2011
For me, the most appealing works lie in some of the photographic works (not to say that the others don't have value).
Check it out:
Ω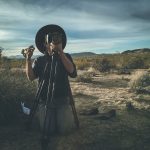 Vivian Hua 華婷婷 is a writer, filmmaker, and organizer. As the Executive Director of Northwest Film Forum in Seattle and Editor-in-Chief of the interdisciplinary arts publication, REDEFINE, much of her work unifies her metaphysical interests with her belief that art can positively transform the self and society. She regularly shares human-centered stories through her storytelling newsletter, RAMBLIN' WITH VEE! In 2020, she will [hopefully] begin production on a comedic Asian-American series entitled Reckless Spirits.
Ask Vivian about MARSHMALLOWS, cuz she's gross... and being tips for being frugal while nomading!