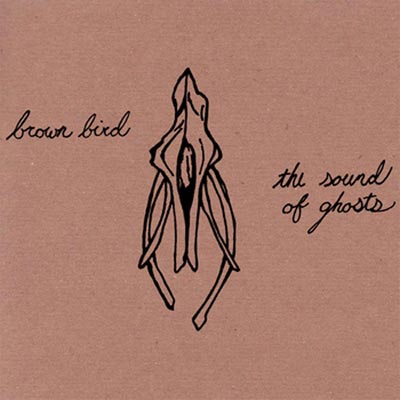 It is a good sign that this teaser EP, The Sound Of Ghosts, only makes me want to hear more tracks from Brown Bird. All four tracks share a similar essence and so I can easily associate them as all being the products of the same musicians. Still, each song carves out its own flow of sounds in a unique way. I'm picturing Brown Bird performing in a saloon style venue when I listen to these tracks.
The first two tracks are each excellent album starters, and the second track, "Bilgewater," is the standout track of all four. I can easily imagine it accompanying a visual work of some kind — film, television show, art installation, etc. Thus, it is no wonder that this track appears to have the role of the single of the album (you can download it for free from their Bandcamp site).
Listen to "Bilgewater" – DOWNLOAD MP3

However, it is the third track, "Rat Tail File," which is the most dance or jig inspiring, and therefore gets my vote for being the best track on this EP. The percussion — simple bass drum and hand claps — intertwines well with the guitar and the vocals, thickening the sound so much that it is a surprise to find out there are just two musicians in Brown Bird: David Lamb and MorganEve Swain.
Lamb and Swain round out this flash in the pan with "Cast No Shadow," a somewhat darker, swashbuckling number. That title fails, considering this album definitely leaves trace of itself on the listener, but really that is a success shadow. I am ready for the full-length.