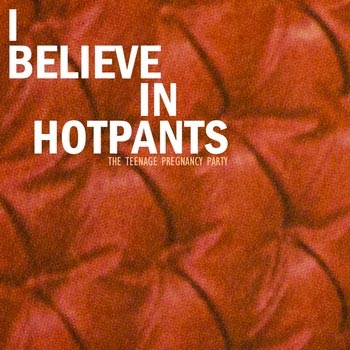 Somewhat silly name aside, Chicagoans, I Believe in Hotpants, have assembled a serious party rocker for their debut EP, The Teenage Pregnancy Party.
Catchy, hook-laden tunes are all over this six-track record. Listening to songs like "No One's Ever Looked at Me like That" and "An Outclassed Song Title," one can easily see that the Hotpants and their brand of powerpop is akin to a relatively solid stable of influence, like The Cars, Ultimate Fakebook and Motion City Soundtrack.
Also clever, however, is how sardonic some of their lyrics are, which lead you to the conclusion that Mike and Kevin Moritz (vocals and guitars) are quite adept to include some rather scathing words with their otherwise peppy sound.
Though it's paired with a mouthful of a title, I Believe in Hotpants' extended player is more than enjoyable and is no doubt something that kids need to get into. It's the perfect soundtrack for people who find themselves liking Daria as much as they like The Get Up Kids.
(Editor's Note: They are actually from Nashville. Sorry, folks!)