27 Jan

Battling The Pacific Northwest SADS With ONN/OF!

UK companies may have invented a earplug for you to shine directly into your brain to combat Seasonal Affective Disorder, but in Seattle, an exciting group show (featuring some REDEFINE favorites like Mandy Greer and No Touching Ground) is here to create warm fuzzies and give Seattlites a place to bathe in the energizing light of one another. The impressive gathering will be curated by Susan Robb, Sierra Stinson and Jim Demetre, with a focus on light, installation, and banishing the wintry blues.

Here are some sample images of what you might expect on January 28th and 29th!
ALL IMAGES COURTESY OF THE ARTISTS; LOGO BY DANIEL CARRILLO AND SUSAN ROBB

Shaun Kardinal sews patterns and geometries into found materials, like a collage artist coming face to face with a weaver. The concept is certainly not mind-blowing, in retrospect, but no one else is doing it, and as such, Shaun's works are little postcards of satisfaction. (Stay tuned for a more in-depth post about Shaun's work, in isolation!)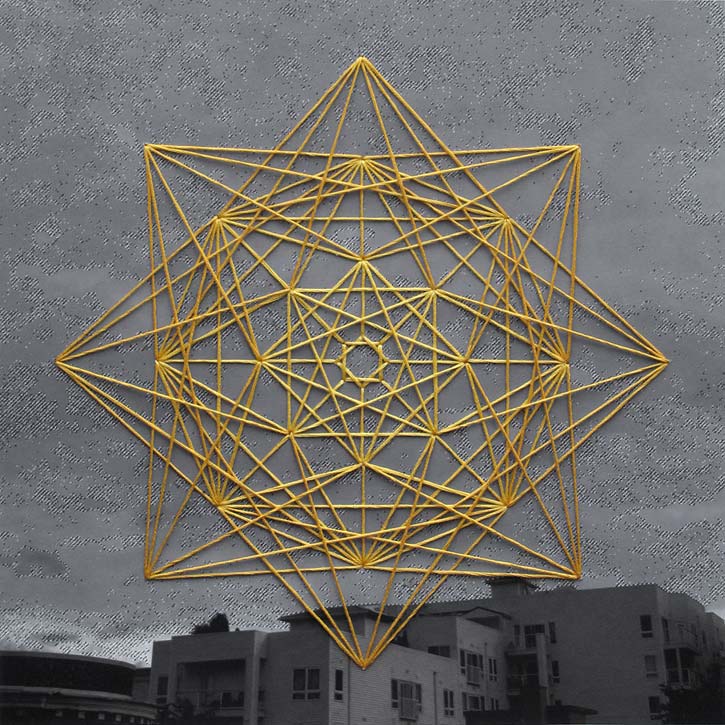 Justin Lytle self-describes himself as being "interested in the deconstruction and re-evaluation of the found and familiar to reveal the beauty that lies within individuals that comprise a whole." It's no wonder, then, that this still image from one of his videos feels like a fractal web — though it is not — and shows the many iterations similar forms can take on within a singular composition. Like cotton candy, like clouds, like cell membranes… they all follow those same rules. (Editor's Note: Correction, brought to our attention by Mr. Lytyle himself. This still is not from a video, but from a relief sculpture. Even better.)

Mmm, lard hardening from oil into a white, creamy solid, condensed into a tasty morsel for your easy enjoyment. Says Zack Bent: "This past summer I was making lard for the first time and was inspired by aesthetic transformation that occurred. The process requires you to render pig's fat by heating it until it becomes liquid. It is then strained off into jars where it slowly transforms from a clear golden liquid to a thickened cottony white substance. As a video this occurrence may go unnoticed or seem too slow for comprehension. However, I am interested in how this phenomenon contrasts our typical interaction with video, which has increasingly become more and more frenetic. In terms of the content, the slowness of the transformation also provides a mediation on change and growth. What might be perceived as stagnant may in fact be developing before our eyes." (A similar approach was taken to this Eric Chenaux video I posted earlier this week.)

I don't know much about this piece, other than the fact that it certainly appeals to the event's main postulate: a love for lights!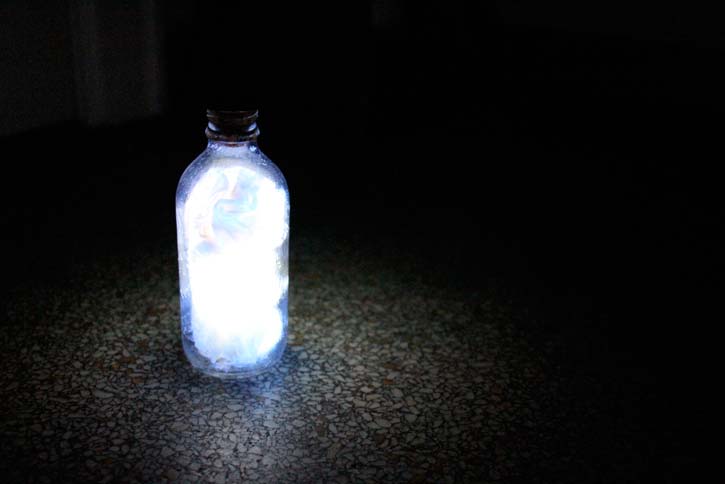 From the ONN/OF website:
"While January brings Seattle a 26% chance of sun and rain turning to showers with a chance of drizzle later in the day, Susan Robb, Sierra Stinson and Jim Demetre are creating and curating ONN/OF an art exhibition and "light festival" that forecasts a weekend of illumination, warmth, and gloom-banishing engagement.

Housed in The Sweater Factory, an 11,000 Sq Ft warehouse in Ballard, ONN/OF was born from 2011's isolation-inducing, La Niña-drenched winter weather. This year, instead of hiding away on what has been scientifically proven to be the worst, most depressing day of the year, Susan, Sierra, and Jim invite you to engage with a weekend of visual art, performance, installation, projection, music, food and drink, and workshops that in some way use "light".

Their aim is to create an environment that not only lets people escape the cold and solitude that comes with Seattle's winter season but to build a warm and energizing experience that might produce enough radiance to help see Seattle through the rest of the winter."
Visit the website for a full schedule and more details!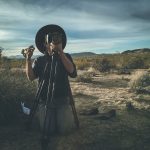 Vivian Hua 華婷婷 is a writer, filmmaker, and organizer. As the Executive Director of Northwest Film Forum in Seattle and Editor-in-Chief of the interdisciplinary arts publication, REDEFINE, much of her work unifies her metaphysical interests with her belief that art can positively transform the self and society. She regularly shares human-centered stories through her storytelling newsletter, RAMBLIN' WITH VEE! In 2020, she will [hopefully] begin production on a comedic Asian-American series entitled Reckless Spirits.
Ask Vivian about MARSHMALLOWS, cuz she's gross... and being tips for being frugal while nomading!