"Pop music shouldn't always get a bad rap," says
Top Pops!
, a recurring selection of pop music highlights across a selection of styles. Two female-fronted records from
Taken By Trees
and
Southern Shores
offer their unique spins on tropical-influenced experimental pop and release their records on the same day (October 2) via
Secretly Canadian
and
Cascine
, respectively.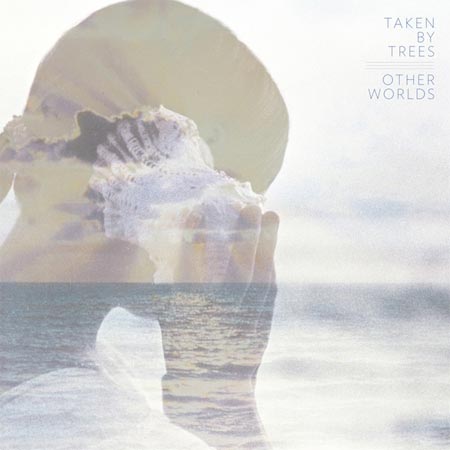 Taken By Trees
Victoria Bergsman, former frontwoman of The Concretes and the female voice on Peter Bjorn And John's "Young Folks", is now stepping into a new light with her newest project, Taken By Trees. Her debut record, Other Worlds, will be released on Secretly Canadian on October 2nd and highlights a sunshine-filled period in Bergsman's life, when the Hawaiian Islands and falling in love played a crucial role in changing her artistic trajectory. Two singles have been thus far released for the album — the stereotypically dream pop "Dreams", with a music video you can see HERE, and the dubbed out dance jam, "Large", which you can hear below. On Other Worlds, Taken By Trees is innovative at times and derivative at times, but "Large" is a hint of Bergsman's better tendencies. Simply drawing from tropical influences is often not quite enough — especially in this current tropical pop-saturated atmosphere — but when tropicalia is slathered in manipulations and unexpected tendencies, that's when it really shines, and Bergsman does so well here.
Taken By Trees will soon be on tour with Jens Lekman, whose latest you can hear HERE. See full tour dates at the bottom of this post, and expect our full review of the record soon.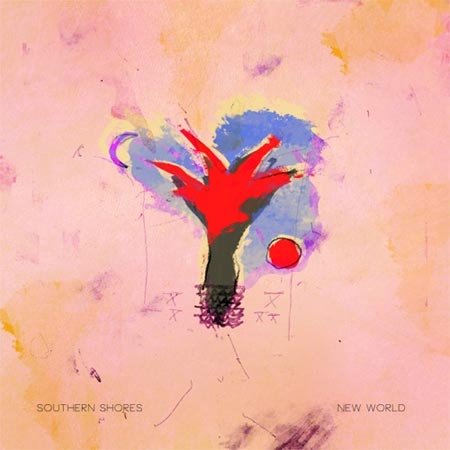 Southern Shores
Experimental pop label Cascine recently caught our attention with the work of Erika Spring, and it seems that this fall will be one brimming with releases for the "intuition-driven" label. Southern Shores' New World EP is not only curiously similar to Taken By Trees in album title, but has the same release date and overall technicolor tones. Nonetheless, Southern Shores is definitely the less pop of the two, and the Toronto duo of Jamie Townsend and Ben Dalton more openly embrace electronic instrumentation and lean towards a mix of pop and dance with the New Age genre. This is their second EP, and it's tracklisting is below.
You can also hear a mix of Cascine's self-selected standout tracks from 2010 to 2012, via SoundCloud.
SOUTHERN SHORES – NEW WORLD TRACKLISTING
1. Marazul
2. Sankasa
3. New Love
4. Flashes
5. Breathe
6. Purple Skies
7. Natural High
Taken By Trees (cont'd)
TAKEN BY TREES TOUR DATES
* w/ Jens Lekman
09/26/12 – Los Angeles, CA – Bootleg Theater w/ Big Search RECORD RELEASE SHOW
10/01/12 Bloomington, IN – Buskirk-Chumley Theater*
10/02/12 Chicago, IL – Lincoln Hall*
10/04/12 Toronto, ON – Phoenix Concert Theatre*
10/05/12 Montreal, QC – Le National*
10/06/12 Boston, MA – Royale Nightclub*
10/08/12 New York, NY – Terminal 5*
10/11/12 Philadelphia, PA – Union Transfer*
10/12/12 Washington, DC – 9:30 Club*
10/13/12 Richmond, VA – The National*
10/15/12 Carrboro, NC – Cat's Cradle*
10/16/12 Atlanta, GA – Variety Playhouse*
11/01/12 Seattle, WA – Neptune*
11/02/12 Vancouver, BC – Commodore Ballroom*
11/03/12 Portland, OR – Aladdin Theater*
11/05/12 San Francisco, CA – The Fillmore Auditorium*
11/06/12 Los Angeles, CA – The Fonda Theatre*
11/08/12 Solana Beach, CA – Belly Up Tavern*
11/09/12 Phoenix, AZ – The Crescent Ballroom*
11/12/12 Dallas, TX – Granada Theater*
11/13/12 Austin , TX – The Mohawk*
11/14/12 Houston, TX – Fitzgerald's*
Ω