Tripping over sonic palates with spacey, soaring melodies that embrace the essence of pop in all its purposely dated glory, British electropop artist
Little Boots
returned earlier this year with her sophomore effort
Nocturnes
. Since then, the record has run through a number of hands for raucous remix treatment, beginning with a wonderfully hypnotic and dubby remix of "Broken Record" by the record's producer and
DFA
's co-founder
Tim Goldsworthy
. "Satellite" followed, with an entire accompanying package featuring remixes by Escort, Lindstrom, and John Dahlback, thus beginning the exploration of all possible club-ready territories
Nocturnes
could possibly offer.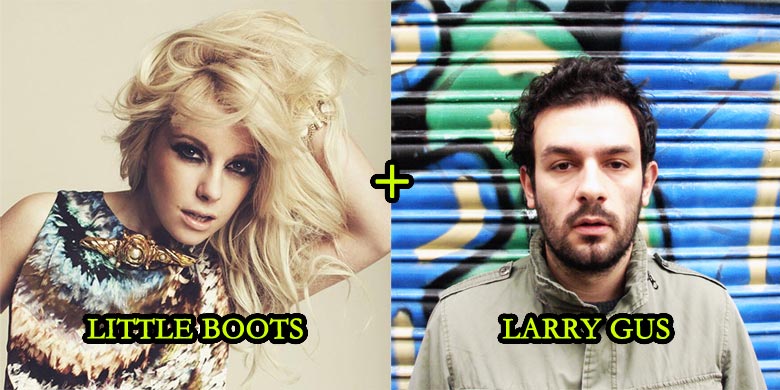 Fast-forward to today — and in the name of helping out the family, DFA's Larry Gus has offered up his own take on Little Boots' latest single, "Crescendo". Highlighting the track's already unique sound, Gus transforms "Crescendo"'s original percussion and chord-driven foundation into a melty bed of synths, vocals, and tribal drumming, topped with cascading electronic sounds and — of course — re-tooled samplings of Little Boots' clear, sing-song-y vocals. The resulting track retains the song's original light-heartedness, while combining it with the vague, exciting feeling of a skipped record and an eclectic collection of regional sounds and styles.
See more Little Boots media after the jump, or enter below to win tickets to see her live in Seattle and Portland this week!
Little Boots – "Crescendo" (Larry Gus Remix)
WIN TICKETS TO SEE LITTLE BOOTS LIVE IN SEATTLE & PORTLAND THIS WEEK!
LITTLE BOOTS TOUR DATES
9/22: Costa Mesa, CA @ Constellation Room
9/23: Los Angeles, CA @ Troubadour
9/24: San Francisco, CA @ The Independent
9/26: Portland, OR @ Doug Fir Lounge w/ MDNR
9/27: Seattle, WA @ Decibel Fest w/ Light Asylum, Young Galaxy, MNDR
9/28: Vancouver, BC @ Fivesixty
11/8: Austin, TX @ Fun Fun Fun Fest

Little Boots – "Crescendo" (Original)
Little Boots – "Broken Record (Original)
Little Boots – "Broken Record" (Tim Goldsworthy Remix)
Little Boots – "Satellite" Music Video

Ω