The more I look into
Decibel Festival 2013
, the more pumped I get about its representation of sounds — classic, indie, techno, house, classical, disco; somehow this year's fest hits on almost every bit of my musical interests without becoming redundant. With so much going on, it is certainly hard to choose where to put one's mental and physical energies… so I've taken the liberty of choosing my top showcases for each day, to help those of you with passes to hop around gleefully, and those without to best use your money and time. Last year's festival
featured some of my favorite shows of 2012
; I expect this year to be no different. Happy tenth birthday to one of the best fall festivals around!
BROKE BUT WANNA GO TO DECIBEL?
REDEFINE is currently giving away tickets to the upcoming Little Boots dates in Portland and Seattle! The Seattle date is a Decibel Festival date, which includes Little Boots, Light Asylum, Young Galaxy, and MNDR show at Neumos on Friday.
JUMP TO:
WED, SEPTEMBER 25
THU, SEPTEMBER 26
FRI, SEPTEMBER 27
SAT, SEPTEMBER 28
SUN, SEPTEMBER 29
---
Wednesday, September 25th, 2013 ___ BACK TO TOP
NOTABLE PICKS
> FACTORY POP w/ Peter Hook & Light, ADULT., Nightmare Fortress @ Neumos
> ABSTRACT EARTH PROJECT Wax Tailor, Blockhead, Little People, Rena Jones @ Showbox at the Market
> HYPERDUB RECORDS Kode9, DJ Spinn, Ikonika, Jimi Jaxon, Zach Walker @ The Crocodile ***
Q Nightclub (1426 Broadway Ave.) – 9pm Doors / 21+ / $22 Advance or FREE with Decibel Pass
Attend the Like Klockwork showcase, and you're pretty much signing up just to see Berlin's Ben Klock, for the man is going to be playing for three-and-a-half-hours. It's not exactly a feat as he has been known to play sets up to ten hours long – but this will be a rare treat for Seattlites looking for bumping techno at the relatively new and sonically well-equipped Q Nightclub.
Klock, a signee to the well-reputed Ostgut Ton record label, is a regular DJ at the internationally-famed Berghain nightclub in Berlin, with the likes of folks like Marcel Dettman and label owner Nick Höppner. Dominated by steel and concrete and known for its extremity, the club is, in particular, a "platform for purist techno", according to Höppner. The techno Klock and Ostgut Ton churn out is one not just to be listened to, but experienced (for it's not every type of music that yields the types of quotes as the one on the right) – and as the days begin to turn grey and Seattle enters into fall, one can only hope that the dark, pulsing creative energies that Berlin is known for will seep its way into the way into the Pacific Northwest.
Opening the showcase will be Australia's Light Year, who will, with his wide-ranging repertoire, flow from relatively melodious and vocal sample-driven house into more atonal sounds, easing listeners into the transition from sundown to techno night.
Thursday, September 26th, 2013 ___ BACK TO TOP
NOTABLE PICKS
> SUB POP 25 w/ Shabazz Palaces, The Helio Sequence, THEESatisfaction, Kingdom Crumbs @ Showbox at the Market
> OPTICAL 1: KOLLABORATIONS w/ Hauschka, Oliveray, Peter Broderick @ Illsley Ball Nordstrom Recital Hall
> XLR8R PRESENTS Evian Christ, Vessel, Huerco S., Shawn Reynaldo @ Chop Suey ***
Neumos (925 E Pike St.) – 2am Doors / 18+ – $20 Advance or FREE with Decibel Pass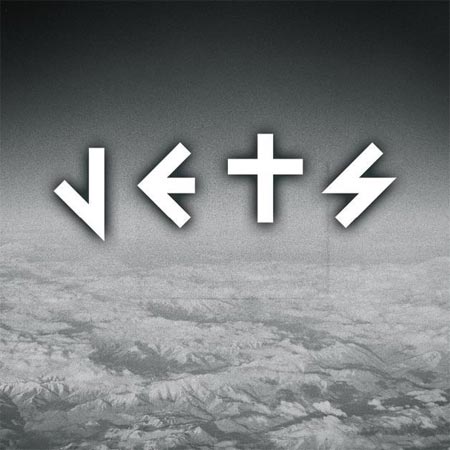 One of six official after-hours shows, this Leisure System production reaches its pinnacle with a live set by Jimmy Edgar and Machinedrum's party-ready collaborative project, JETS. Though the duo has released a 2012 record, their primary internet presence lies in a few live videos, an incredible FACT Mag mix, and a 4-track EP.
That, coupled with what will be sure to be a spontaneous DJ set by Jimmy Edgar, is guaranteed to make for a funk-heavy late night at Neumos. my most anticipated show of the festival. Stay tuned for an in-depth interview with Jimmy Edgar on metaphysics, Egyptian occult-themed record labels, and more.
---
NOTABLE PICKS
> GHOSTLY INTERNATIONAL w/ Shigeto, Lusine, Beacon, Dauwd @ The Crocodile
> NOCTURNAL w/ Little Boots, Light Asylum, Young Galaxy, MNDR @ Neumos
> NICOLAS JAAR & FRIENDS w/ Nicolas Jaar, Mount Kimbie, Phaeleh, Tarik Barri @ Showbox Sodo
> HESSLE AUDIO AFTER-HOURS w/ Ben UFO, Pearson Sound, Pangaea @ Neumos ***
* TOP PICK *

What The Festival Presents w/ XXYYXX, Machinedrum, Giraffage, Timeboy, Zach Walker

Showbox Market (1426 1st Ave.) – 9pm Doors

To kick off his September 30th record, Vapor City, Machinedrum will be debuting his world premiere of Vapor City live at Decibel Festival this year! The first show in a series of 32 dates around the world — mostly in Europe and the United States, with two dates in Japan — the show will feature a live set-up with Weirdcore on visual duties. And considering Weirdcore was the party behind Machinedrum's "Eyesdontlie" music video, one can certainly expect a pulsing array of sounds and textures that will likely beat out the remaining bulk of Decibel Festival VJ projects.

Not that this is a one-act showcase; also representing will be a number of similar artists: XXYYXX, Giraffage, and Timeboy, on behalf of Relief in Abstract, Alpha Pup, and Brainfeeder, respectively. XXYYXX's self-titled record was one of my favorite chilled out electronic records of 2012, and I have been waiting to see him since then. Future garage sounds, downtempo rhythms, and soulful vocals will be plentiful in this showcase, and XXYYXX and Giraffage's joint track "Even Though" is perhaps the most well-known representation of their collaborative sound. Love it or leave it.

The Nordstrom Recital Hall (200 University St.) – 5:30pm Doors / All-Ages / $40 advance or FREE with Decibel Pass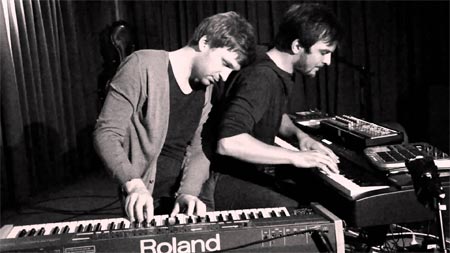 Both Nils Frahm and Olafur Arnalds are young performers who have made waves in the contemporary classical community and now moved on — not to leave their past experiences behind, but to incorporate them in bold new settings. Composers turned electronic musicians are not a completely new phenomenon, but one might argue that the two do it better than most — with Nils Frahm, in particular, truly challenging the context and structure of such creations. And as though the strength of their solo projects were not enough, the two also graced us last year with a joint record entitled Stare, and one can only hope that they will make the most of their shared space on this tour.
Their performances will be accompanied by visuals by artists Timeboy and Leo Mayberry, for one of the most exciting Optical showcases ever. Piano nerdery galore — and in a fancy setting, no less.
Saturday, September 29th, 2013 ___ BACK TO TOP
NOTABLE PICKS
> SHINE ON w/ Gold Panda, ODESZA, Slow Magic, VOICES OF BLACK, Zach Walker @ Neumos
> HUSH HUSH w/ Cyril Hahn, Ryan Hemsworth, Henry Krinkle, Kid Smlp, DJAO, Domokos @ The Crocodile
> DB IN THE PARK w/ Poolside, Jeno, Phildelity vs. Michael Manahan, etc. @ Broadway Performance Hall [FREE!] > OPTICAL 3: NIGHT VESSEL: w/ Zola Jesus ft. JG Thrilwell & Mivos Quartet, Pharmakon
> HOME BASS w/ Dusky, Midland, J. Alvarez @ Q Nightclub ***
* TOP PICK *

COSMIC ADVENTURES w/ The Orb, Juan Atkins, Nick Monaco

Showbox at the Market (1426 Broadway Ave.) – 10pm Doors / All-Ages w/ 21+ Bar / $30 Advance or FREE with Decibel Pass

With The Orb and Juan Atkins in the house, the lineup for Cosmic Adventures will no doubt be full of some classic moments and much nostalgia.

Pioneer of Detroit techno music, Juan Atkins will open for The Orb, who have recently come back into the fold with new records and collaborations with Lee "Scratch" Perry. If my guess is correct this will likely be a sold-out show, so get there early if you want to see these two sets of masters at work.
---
NOTABLE PICKS
> TIMETABLE RECORDS w/ Nosaj Thing, Lorn, Teebs, D Tiberio @ The Crocodile
> dB FINALE: REBEL HOUSE w/ Art Department (Kenny Glasgow), Mano Le Tough, Maxxi Soundsystem @ Q Nightclub ***
* TOP PICK *

dB Finale: From Disco to Disco w/ Aeroplane, Tiger & Woods, KiNK, Archie Pelago, Zach Walker

Neumos 925 E pike St.) – 9pm Doors / 21+ / $20 Advance or FREE with Decibel Pass

Wait… did you have me at disco? You had me at disco.

Electronic music can take itself extremely seriously at times — but with From Disco to Disco, it's about getting funky, down, and frankly, just celebrating the playfulness that dance can bring, without getting too heady. ; As one of the last showcases of Decibel Festival 2013, this one is guaranteed to wash away all of the introvertedness created from ambient showcases and all of the darkness bestowed upon showgoers from more bass-heavy electronica. Get playful.
Ω