Try as I might, it was hard not to see every artistic choice that surrounded the first Portland appearance by Body/Head as a reaction to the divorce of Kim Gordon and Thurston Moore.
There was the steadily unrolling video – directed by longtime Sonic Youth collaborator Richard Kern – that accompanied the hour-long performance. The slow motion clips cut between a man (actor James Ransone, best known for his work as Ziggy in season two of The Wire) and a woman who draw closer and closer in the space of an art studio. At one point, Ransone is on top of the young woman, straddling her as he takes her photograph. But by the end, the woman is alone, making art of her own creation, spreading black paint on a canvas by way of a nylon stocking.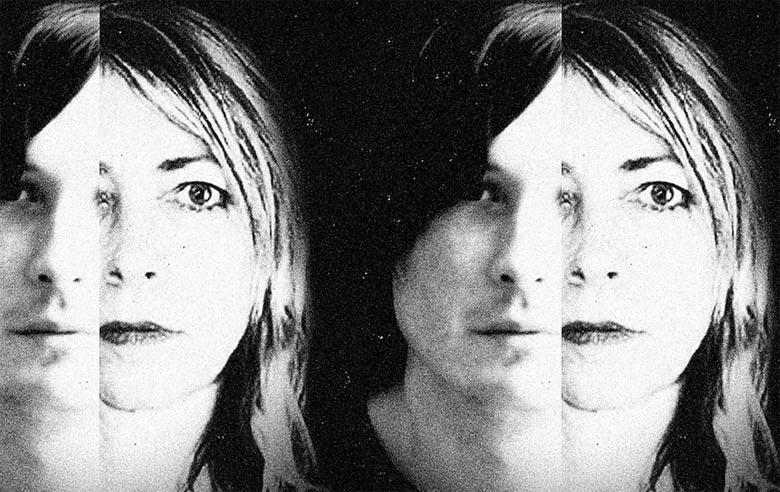 Then there was Gordon's guitar, a (if I'm not mistaken) Fender Jazzmaster akin to the axe often used by her ex. Surely she chose it for its clean tones and pliability with effects, but it still felt like a wonderfully defiant act on the part of the 60-year-old musician. This was Gordon painting her own musical portrait, using the most recognizable tool of the person who cast a long shadow on her creative life.
This idea certainly couldn't be washed away by Gordon's lyrics, which, as has been reported to death, wrap around the image of a "Last Mistress" or her quietly moaning, "I can only think of you in the abstract." There aren't any lines to read between; it is all surface level.
Yet as she stood on the small stage in The Works building in NW Portland, flanked by friend and collaborator Bill Nace, you could also sense her wanting to use these performances as an ongoing exorcism, like a sage burning to clear the demons out of her house. To that end, the music has evolved beyond what is heard on the debut Body/Head album.
The buzz that stood in the background of "Abstract" took center stage, with the glistening melody line curling and wrapping around it like the vine of a plant. The tension and resolve of the duo's rendition of "Black is the Color of My True Love's Hair" leaned heavily on its quieter side, allowing Gordon to instead add bite to the titular line as she sang it.
The set drew its most fervent breath and its copious strength towards the end as Gordon and Nace extemporized on their guitars. It never got too noisy or too abstract even when Gordon was standing on her amp, bending hotly-flowing notes out of her guitar as she pressed the neck into it. The music just circled meditatively, a buzzing metallic spring that grew steadily thicker and brighter, and sending the members of Body/Head and the audience into a deeply glowing fugue state.
Ω