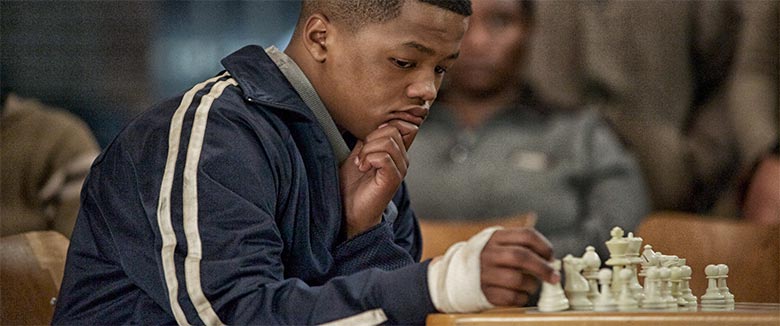 The narrative of
Four Corners
is equal parts
Tsotsi
and
City of God
, set in the sprawling South African ghetto of Cape Flats and following the people that struggle to survive it. At times, the dialogue is sparse and the acting is relatively wooden, but the overall message, and the despair of the situation, makes it an engaging film worth noting.
Selected as the official South African submission for Best Foreign Language Film at the 86th Academy Awards, Four Corners missed out on a nomination, but remains a bold undertaking by director Ian Gabriel, who chose to tell the story in Sabela, the secret language of certain gangs in South Africa), Tsotsi taal and Afrikaans.
Four Corners Theatrical Trailer


Four Corners takes a myriad of characters struggling to make their way in the Cape Flats neighborhood and eventually works it until everyone in the film becomes interwoven in some fashion. The story begins with Farakhan (Brendon Daniels), a member of the notorious 28 gang, who is released from prison and attempts to reclaim his old life. He returns to the house he grew up in, brutally murders the person who has taken it over, and burns off his number 28 tattoo with an iron. And that is just the beginning.
Much of the story revolves around the battle for supremacy between the two rival gangs — the 28s and the 26s. In a land like South Africa, where murder and violence are the norm, 13-year-old chess prodigy Ricardo (Jezzriel Skei) tries to stay away from the 26 connections in his neighborhood, but poverty and the allure of money take an easy hold.
Other storylines also circle around the Flats: a police captain chases a serial killer, and a young doctor ends up in Farakhan's life. Neither of these two storylines do much to further the story, outside of showing that even the best of people can get caught up in terrible situations. The real story is the connection between Ricardo and Farakhan, who come from very different circumstances and have different outlooks on life, but are forced to see the world from each other's lenses.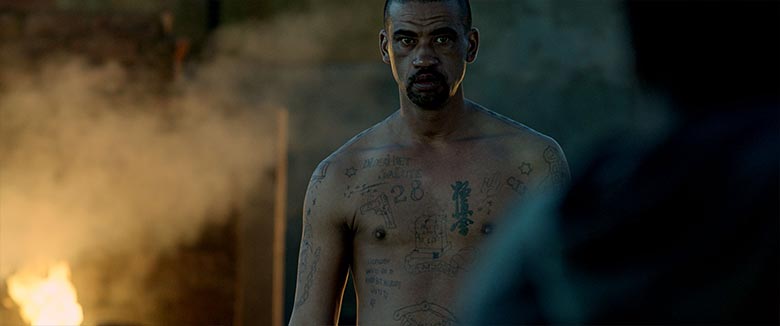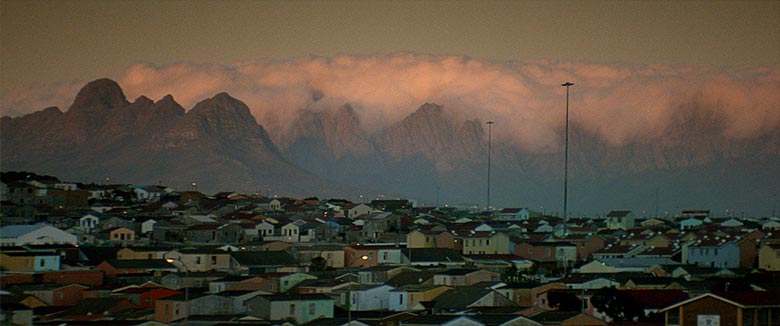 Skei offers up a convincing performance of a young deer caught in the crosshairs, especially considering it is the first film he has appeared in. He has chess as an outlet, but chess doesn't give his grandmother money to survive, and it doesn't give him money to impress local girls. Irshaad Ally, who plays the local leader of the 26s that recruits Ricardo, also offers up a convincing performance as a charismatic gang leader.
Underneath a backdrop of South African hip-hop and the flash of money, Four Corners does a surprisingly successful job of showing how complex and interwoven life is, even if you have a gun at your head. It shows the vulnerability of all parties involved in gang warfare, and even if some of the plot devices come across a bit heavy-handed, the idea that the street swallows who it wants, when it wants, shines through brightly.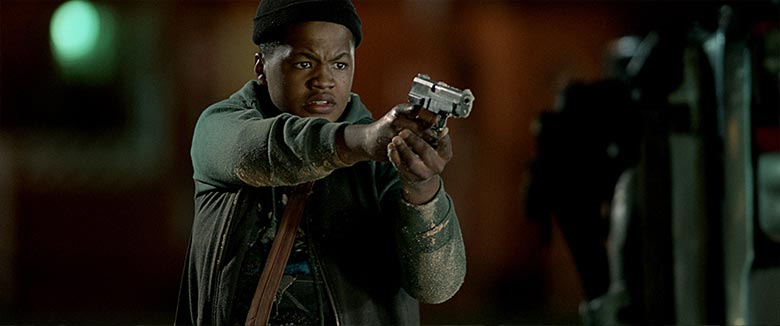 Ω