Not only did Italian producer Pietro Iannuzzi name Indian Wells after the Californian city that hosts the BNP Paribas Open (formerly known as the Indian Wells Masters), but the release date of his new album, Pause, was timed to match up with the first day of this year's tournament. This isn't the first time Iannuzzi has made such overt thematic connections with this project; tennis references were equally clear on Indian Wells' 2012 debut, Night Drops. For one, a picture of a tennis court at night was used as that album's cover image. For another, the first track on Night Drops was called "Wimbledon 1980", and is built on samples of the sound of tennis balls being whacked back and forth. Midway through the song, the sample's novelty diminishes as it becomes absorbed completely into the track. It might have been overkill if it hadn't worked so well.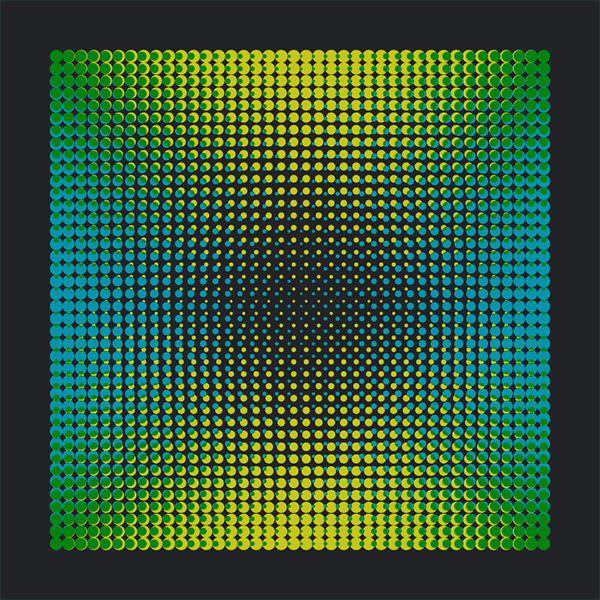 Pause does not charge back in to the same thematic thicket as Night Drops, but instead seems to take some of its inspiration from physical places, in "Lipsia" (aka Leipzig) or "New York Nights", and the natural world, not just cities — but yards, and "Mountains" –- are included as well. The nocturnal ambience that engulfed Night Drops standouts like "South Beach" and "Love Frequencies" makes a return, but Pause is also a brighter record by a few degrees, bathed in summery dusk, if not pure sunlight. One only has to take a cursory glance at pictures of the paradisiacal-looking place where the album was finished to see how location might have been a consideration for Iannuzzi from beginning to end.
The album was mixed and mastered by Matilde Davoli at Sudestudio, a notably attractive recording studio in Guagnano, located half way down the heel of Italy. Among a variety of other artists, it is where former Stereolab vocalist Laetitia Sadier recorded Something Shines, her most recent album. Something about the clean lines and modern vibrancy of the building, both inside and out, seems perfectly suited to Pause's own design.

Sudestudio
With seven songs in 36 minutes, Pause isn't a lengthy experience, and it doesn't linger too long on any one passage. "Lipsia" amasses out of lonely wind-tossed chimes and robotic breaths to become something of the album's most straight-forward dance track, though that is a very relative designation on a record as atmospherically focused as this one. "Alcantara", the first song pulled from Pause, follows a similar trajectory, adorning itself with one loosely draped layer after another. The muted beat takes a little while to make its way toward the dance floor as it finds more and more threads of rattling bells and processed vocal snippets to drag along with it.
Iannuzzi's sense of downbeat dreaminess can be heard throughout Pause, but the album sharply pivots and hones in on it after the conclusion of "Changes" (appropriately enough). After a side of consistently rhythm-centered tracks, "Pause/Vignelli" acts as an ambient palate cleanser, swapping body-moving rhythms for broadcast signals trickling in through the dense fog. From there, Pause's mood shifts irrevocably. "Games in the Yard" features a turn on vocals from Davoli, whose rising, breathy delivery suits the song's hazy slow motion perfectly.
By virtue of the prominent use of singing alone, its appeal may be more direct than the first half of the record, but it is no less structurally complex. Iannuzzi remains restless even on the closing "New York Nights", which takes a sleepy piano loop, dusts it with brushes and clicks, winds a distant horn around it, and almost lets a spiraling siren-like effect rise up and break the reverie before it recedes. Pause's parting gesture plays out like the too-late hours in any big city condensed into five minutes, finding tranquility without the stillness.
Ω