Another year has come and gone for the
Seattle International Film Festival
, and this year, our top selections include a lot of black comedies and films that capture the power of human emotion, in all of its positive and negative facets. Here are some favorites from 2016.
BURN BURN BURN (United Kingdom)
Directed by Chanya Button
Though it is centered around death, Burn Burn Burn is a brilliant film, and an easy one for anyone to love. Following the death of an irreverently charming character, Dan, he forces his best friends, Seph (Laura Carmichael) and Alex (Chloe Pirrie), to bonding via a road trip adventure. Through a series of pre-recorded videotape instructions, he demands that they scatter his ashes to a number of sites around the UK — forcing them to learn a number of lessons about Dan, one another, and themselves along the way. The film is named after a quite commonplace and cliche Jack Jack Kerouac quote which I am not going to bother repeating here, but thankfully, the rest of the film manages to stray from being too cliche. A super, super strong debut film by first-time director Chanya Button.
---
Demon / Przylgniecie (Poland)
Directed by Marcin Wrona
A Polish black comedy about a groom's possession by a 17th century Jewish spirit, Demon never takes itself too seriously yet has moments of psychological unhinging which are plausible enough to be chilling. The film's twists and turns never go into quite the direction you'd expect, and part of that is due to its multicultural nature and the fact that Polish weddings seem festive to next-level proportions.
---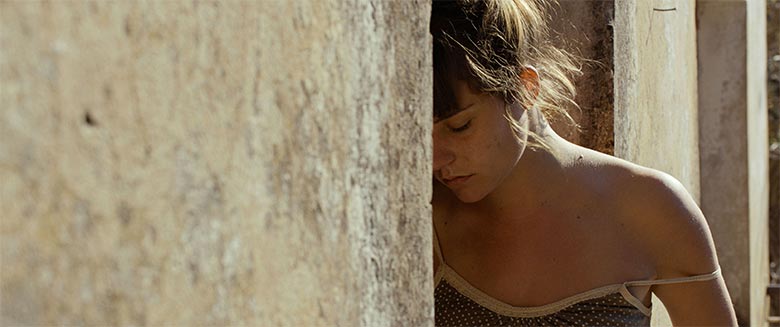 The High Sun / Zvizdan (Croatia)
Directed by Dalibor Matani
Three love tales span three decades during, after, and long after war in the Serbo-Croat region show the universality of lives affected by such conflicts. Beautiful, nature-heavy shots filmed with natural light contrast against long, drawn-out scenes of devastation. READ FULL FILM REVIEW.
---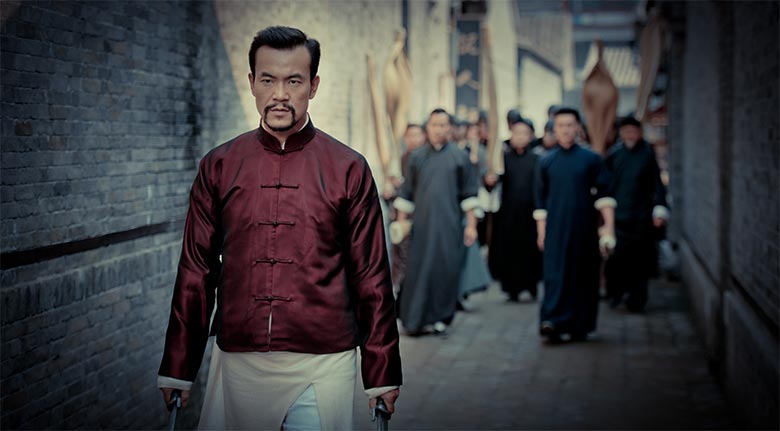 The Final Master / Shi Fu (China)
Directed by Xu Haofeng
Slick and stylized but definitely not over-the-top with its use of special effects, The Final Master is a modern wu xia film that plays up the aesthetic of Westernized China in a bold way, and uses fist fights and sword fights to showcase battles between rival martial arts schools. An entertaining reboot of old-school Chinese classics, with just enough special effects to be effective but not too annoying.
---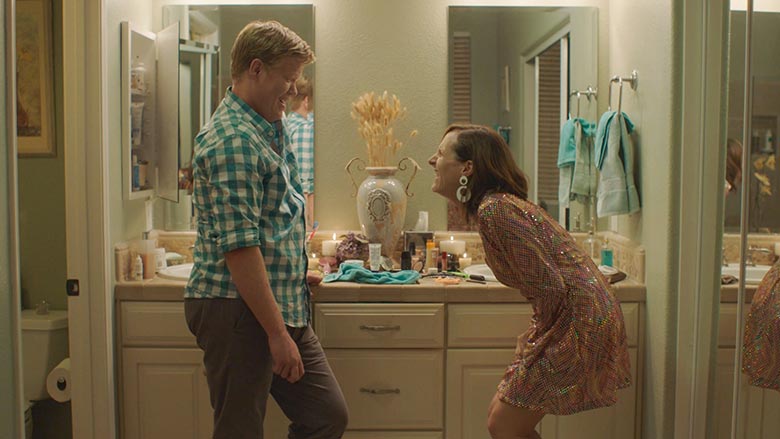 Other People (USA)
Directed by Chris Kelly
A real tear-jerker can be found in Chris Kelly's Other People. A somewhat autobiographical dramedy centered around his mother's battle with cancer and tensions within his family about his being gay, Other People never shies away from true emotions and is equally parts funny and tragic. It is death and family, portrayed in its most beautiful, rainbow colored light.
---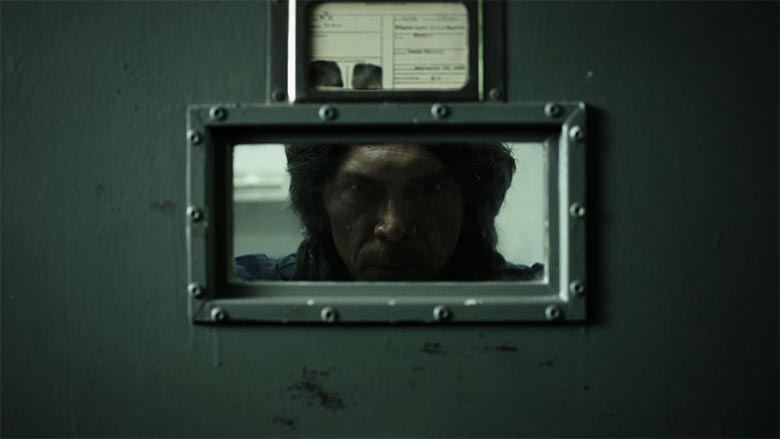 The Night Stalker (USA)
Directed by Megan Griffiths
A victory for Seattlites who years ago fell in love with director Megan Griffith's sex trafficking film, Eden, The Night Stalker is about a lawyer who is racing against the clock to unravel a serial killer's psychology and save another inmate from a wrongful death sentence. The catch? She's been obsessed with the killer since childhood. Featuring an excellent performance by Lou Diamond Phillips, whose face can hold your attention for years, The Night Stalker is based on a true story about the killer Richard Ramirez.
---
TAG / Real Oni Gokko (Japan)
Directed by Sion Sono
Senseless violence with no rhyme or reason is nothing new to Japanese film — and neither is gore porn involving Japanese schoolgirls. But TAG, appealing as it might seem when compared to other dream-like films of violence, is greatly lacking in inventiveness. The film's weak attempts to justify its pointlessness with meaningless tripes about multiple realities and "life being surreal" are also too too surface-level to be interesting at all. No amount of CGI-heavy beheadings or slaughtered schoolgirls can come close to saving it.
---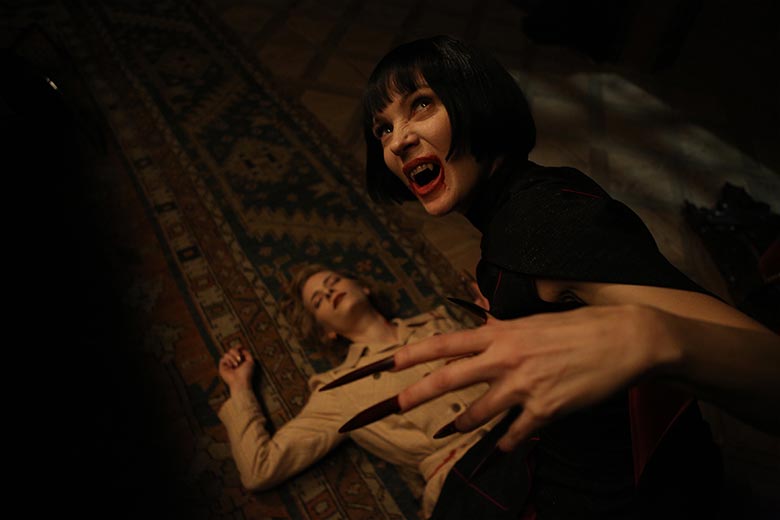 Therapy for a Vampire / Der Vampir auf der Couch (Austria)
Directed by David Ruehm
In Therapy for a Vampire, Sigmund Freud is a central character — but moreso a plot device for a vampire to discuss how tired he is of his wife of many centuries. His yearning to discover a new incarnation of his long-lost lover — and her quest to be captured by a painter — twist together to become a more romantic and less silly What We Do in the Shadows. Light-hearted entertainment for all lovers of vampires.
---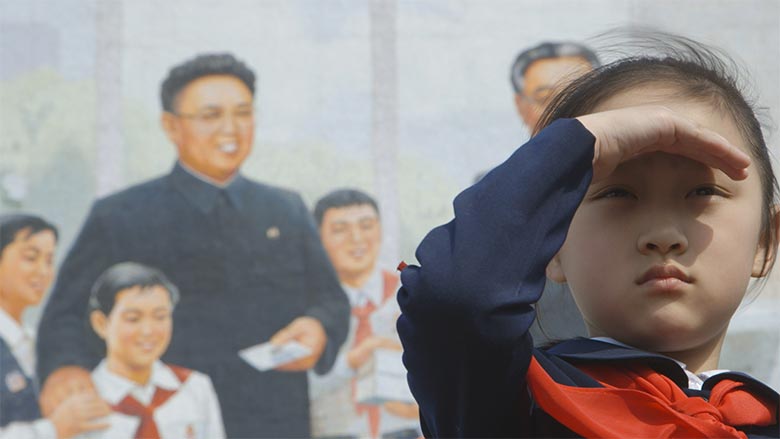 Under The Sun / V paprscích slunce (Russia)
Directed by Vitaly Mansky
Oh, North Korea. The mechanics of filmmaking are lost upon you, are they not? You may have read about it — which is why you probably attempted to control the script of Under The Sun and escorted the filmmakers to a number of pre-determined filming locations — but what you probably failed to recognize is that Westerners have been at this game for a long time, and they, too, can be very, very sneaky. Director Vitaly Mansky and company shot enough behind-the-scenes footage to turn what North Korea thought was surely a tightly-controlled narrative into a documentary that shines a light through the falseness. FULL REVIEW TO COME.
Ω