At the start of
The High Sun
, Jelena (Tihana Lazovic) and Ivan (Goran Markovic) sunbathe at a lakeshore, playing instruments and wrestling flirtatiously in the sunshine. The unfettered young couple seems like it has no worries in the world — and the last thing that one would expect is the reality of their situation: Jelena and Ivan are a forbidden couple, representing opposing parties in the war-torn Serbo-Croat region.
When a truckload of heavily-armed military personnel slowly rolls by, their presence serves as a stoic hint that the couple's bliss will soon melt away. This afternoon at the beach would be their last public outing before their planned escape to Zagreb, in search of a more peaceful future together.
The choice to deliberately open the film in a sun-soaked, naturalistic setting allows director Dalibor Matanić to effectively contrast the simplicity of early love with the sustained brutality of war. Moments of joy are few and far between for the remainder of The High Sun, which has the tendency to painstakingly draws out tragedies to well past their comfort points. Matanić uses the backdrop of war to show tragedy in nearly every variation — through externalized scenarios such as domestic abuse and accidental death, and internalized anxieties and misunderstandings which naturally arise from any deep, unmanaged traumas. The film's cinematography and beautiful scenery serve as a balance, however, providing a bit of levity where the subject matter is otherwise palpably and powerfully heavy.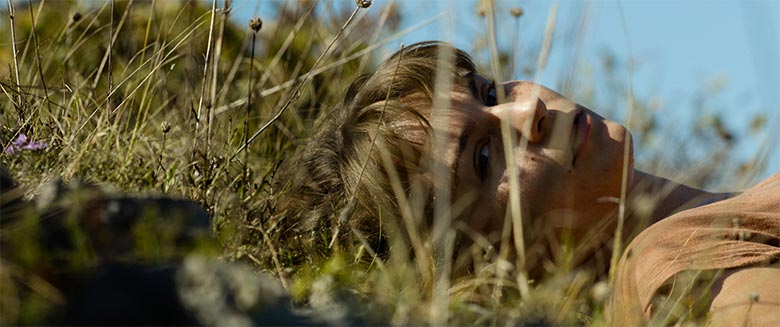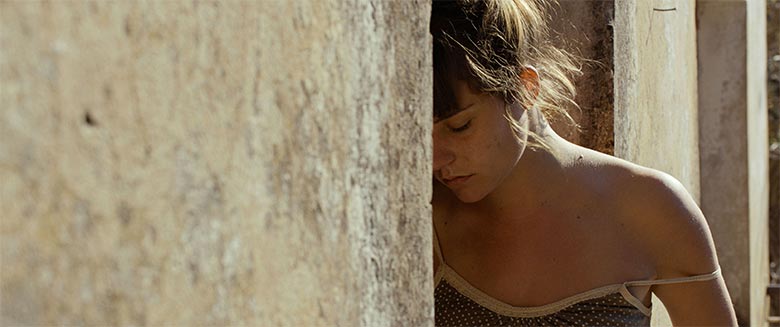 The High Sun is divided into three parts, spanning multiple decades. The tale of Serbian Jelena and Croatian Ivan begins in 1991, and is a love story that ends in failure. It painfully highlights the way in which human beings often know not what they do in the midst of war — particularly the undertrained and immature young men who are often placed at the frontlines.
The remaining two parts, which take place in 2001 and 2011, utilize the same two actors, Tihana Lazovic and Goran Markovic. Though the names of their characters do differ, viewers who are not paying close attention might easily assume that the characters are residing in an alternate reality dreamstate. The distinction, or lack thereof, is particularly confusing since the evolutionary arc of the characters is not necessarily improbable given the passage of time, and because some tangential characters occupy similar roles as well.
The second story follows Lazovic, now Natasha, as she returns to Serbia, to rebuild her childhood home with her mother. They hire Ante, a handyman played by Markovic, to help with all aspects of construction. Natasha spends her afternoons lashing out at Ante like a traumatized and undersexed teenager, while her hard-working mother is bewildered and frustrated by why she has become so cold. Again, if not for the name changes and some slight inconsistencies, Ante and Natasha could be extensions of Jelena and Ivan, one decade later — especially since the psychological devastation wrought by war is never predictable.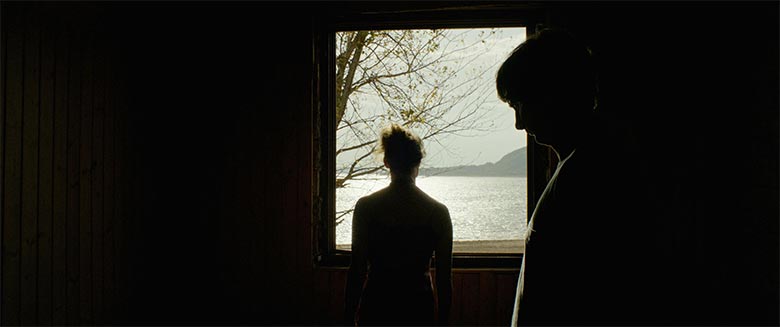 The third story, set in 2011, takes place in a modern society which has been given some time and space to heal. While the scars of war are still present, Serbia now bears similarities to some other European countries. A good amount of time — arguably too much — is spent at all-night electronic music rave, complete with a swirling and accurate portrayal of intoxication by ecstasy. This time, Luka, a college student played by Markovic, reluctantly returns to his hometown after much time away. He evades his friends and pays a visit to his former girlfriend, Marija, who is, of course, played by Lazovic.
Throughout every segment of The High Sun, important emotional climaxes are reached through action rather than speech. This third part is no different. With their original connection long shattered by time, distance, and misunderstandings, the former couple somehow manages to come to a resolution, though few words are exchanged.
The High Sun seems to offer a hint through its tagline, which reads: "three decades, two nations, one love" — which is to say that reading its three parts as a whole is completely valid. In doing such, one sees the evolution of two individuals, as they move from a state of immature naivete, to stigmatized chaos, to controlled understanding. Contextual understanding of the Serbo-Croatian region would certainly go a long way in helping one fully grasp the muted communication styles and any significance of the warring political sides — but even without it, the human emotions displayed in The High Sun are compelling enough. Heart-wrenching struggles are present every step of the way — but perhaps what Matanić is implying is that the horrors of life during war, after war, and long after war are very much universal, no matter how "separate" they may be.
The High Sun (Zvizdan) Film Trailer
Ω