Alternatingly celebratory and apocalyptic,
moon Over miami
— a collaborative album curated by
Archival Feedback
, a long-time duo consisting of Emile Milgrim and T. Wheeler Castillo — subverts the old standard of the same name with a series of remixes and re-imaginings. Written in 1935 by songwriters Joe Burke and Edgar Leslie, "Moon Over Miami" is a jaunty romantic ballad later used in the 1941 musical comedy of the same name starring Bette Grable and Don Ameche. The original song and film marketed a tourist fantasy of Miami;
moon Over miami
aims to instead create a vision of Miami rooted in a sense of place and history, reflecting the socioeconomic and ecological troubles faced by the region.
Over the course of seven tracks, Archival Feedback and other artists explore the history and psycho-geography of a city promoted as a paradise yet threatened by global climate change. None of the songs are direct covers, instead ranging from remixes to new melodies referencing the original lyrics. The instrumentation is mostly electronic, with the exception of Steph Taylor's "Open Shores," a lively tune anchored by ukeleles and found-object percussion.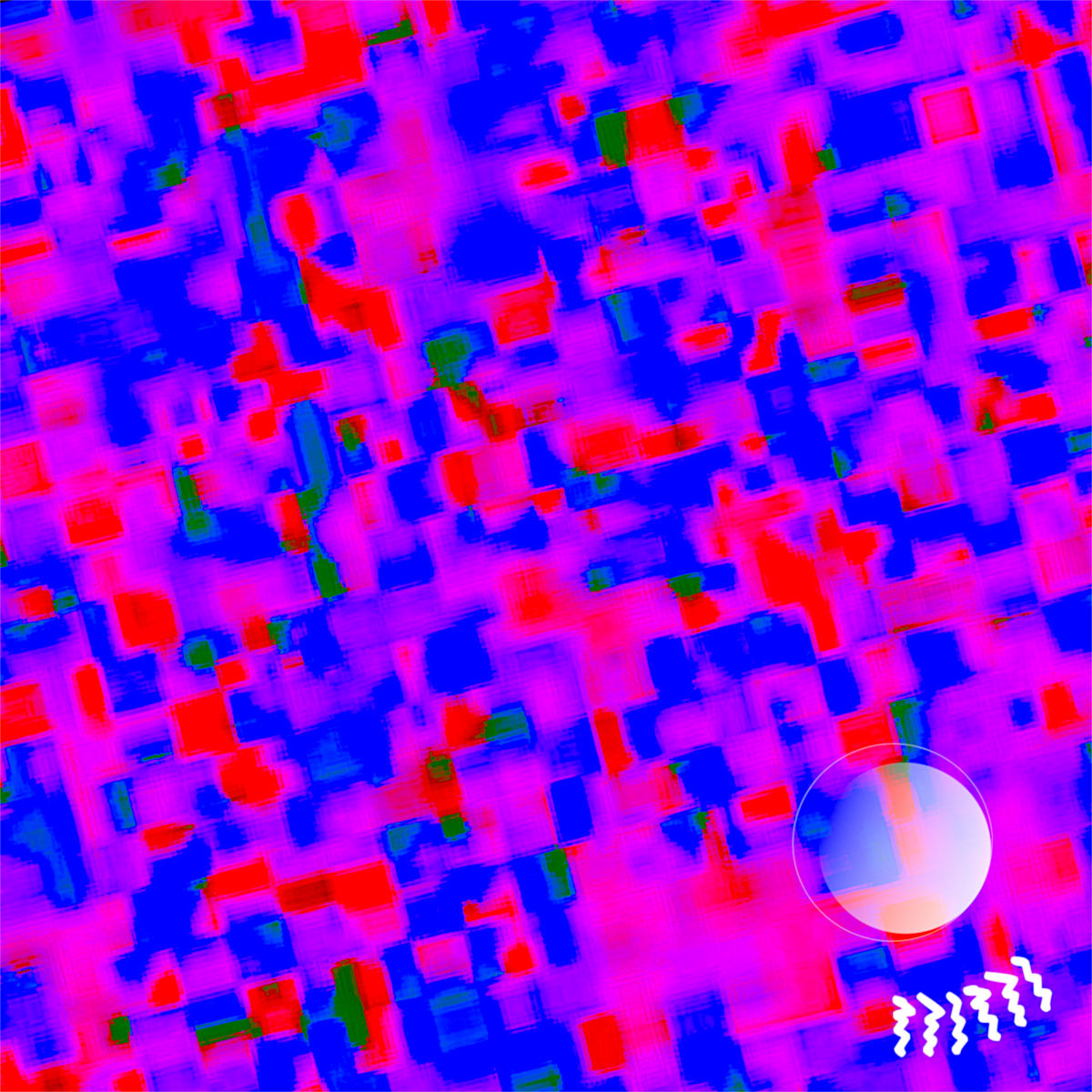 The opening track, Archival Feedback's "Moon over Mayaimi," features Houston R. Cypress and pays homage to the city's indigenous ancestors, the Mayaimi people, with a historically rooted spoken word piece that references and transforms the original lyrics of "Moon Over Miami" and sets them over eerie drones and environmental sounds. The atmosphere evokes a brewing storm along the Miami coast, with lyrics referencing the city's frequent floods and its Spanish colonial past. The Mayaimi people had lived on the shores of Lake Okeechobee from 300 BC to 1700 AD and gave the name to Miami and its river.
"Moon Over Mayaimi" (2020)

Moon over Mayaimi
Surrounding waters high.
So we can wade near paved storm drains,
once pine canopies.

Lune over Mayaimi,
Shine on as we're asleep.
A dream or two that will come true
As the tide rises.

Hark back to the time of circles & mangroves.
Hark to the huddled masses.
Witness the waves offer ominous applause,
"cosas y costas" recuerde!

Loon over Mayaimi,
We know we're waiting for,
A little hope, A way to cope
With this fantasy.
When the tide rises.
"The Answer" by Afrobeta uses sweeping synths to convey a sense of anticipation and intrigue. It starkly contrasts from the foreboding tone of the opening, creating a sense of ambivalent hope and evoking the mysteries of Miami's natural forces. "The Answer" harks to the moon over miami as the controller of its tides. "I am the answer, coming in waves." sings Afrobeta, which could refer to both the rising tides of the Atlantic ocean and the waves of migration that have shaped Miami's culture and identity.
Poorgrrl's "Under Miami" is the most overtly ominous of the tracklisting, using noise and repetitious samples to portray a Miami that is rapidly sinking and facing devastation. The refrain of "when the tide comes in" speaks to a sense of impending doom due to rising sea levels in one of America's lowest-lying coastal cities. Meanwhile, Steph Taylor's "Open Shores" is a buoyant slice of tropicalia, which reworks the bridge of the original song into a gliding chorus over uptempo homemade percussion. It provides a lighter interlude after one of the album's thematically heaviest tracks.
Back in March, Archival Feedback were invited to contribute a mix to 's Coral City Camera project, promoting a live feed of urban coral reefs organized by an interdisciplinary collaboration between musicians and researchers. Archival Feedback included an experimental remix of Percy Faith's "Moon Over Miami (Flamingo Hotel RMX)," which became the basis for this later collaborative album, serving as its closing track.
In closing out moon Over miami, "Moon Over Miami (Flamingo Hotel RMX)" transmutes the string arrangements of the original song into a swirling wash of abstract sound. It is an ambient piece which reflects the oceanic atmosphere of Miami with a free-form and impressionistic structure. It was the impetus for the album project and conveys a sense of finality and weight.
moon Over miami is eclectic, ranging from distorted ambience to uptempo synthpop, but it's united by a desire to explore the socioeconomic and ecological context of life in Miami. Funds raised from the release will support local organizations that defend, protect, and preserve South Florida's watershed. Archival Feedback works towards similar intentions. AF is Emile Milgrim and T. Wheeler Castillo. "Moon Over Miami" composed by Joe Burke and lyricist Edgar Leslie, 1935, Revised T. Wheeler Castillo, 2020.
Archival Feedback – moon Over miami Compilation Album Stream
Ray Charles – Cover of "Moon Over Miami" (1960)
Sarah Vaughan – Cover of "Moon Over Miami" (1960)
&Ω