Portland-based electronic producer and musician
Natasha Kmeto
always embodies her records with a cool confidence that stands in powerful contrast to the predicaments presented by her lyrics. The soulful strength of her voice and the organic efficiency of her productions reassure listeners of their ability to survive tumultuous relationships and thrive during major personal transformations, even when their paths lead them to unexpected or undesirable destinations.
Released on
Future Archive Recordings
, her third full-length record, 2020's
you've never danced alone
, is a lighthouse for those who are lost, lonely and stressed on their journey, offering an alchemical perspective of empowerment that stems from undertaking shadow work in uncertain times.
New Beginnings as Reconnection to Self
The album itself began as a reset for Kmeto. Her previous record, 2015's Inevitable, was a banger that garnered rave reviews worldwide — but the closure of her record label mid-release-cycle held it back from achieving its full potential. A split with her former partner followed not long thereafter. Of that period, Kmeto reflects, "That whole experience really broke my heart… it was kind of hard to know how to continue."
After taking some space away from the music industry, she explains, "The first thing that I leaned into was going back to creating music as a way to reconnect with myself. In a way, that [period] was kind of like a blessing in disguise — really forcing me to question what is valuable to me and meaningful to me, and it kind of reaffirmed my connection with music."
"I love making music," she continues, "and it's what makes me feel complete and whole. So it was good to sort of go through really hard shit to realize how important all of it was to me."
The result is that you've never danced alone initially stems from the familiar sounds and subjects of Kmeto's back catalog, rendered in a laid back and reflective manner, then blooms into a warm, lush landscape of deep synth pads, endless reverb and openness to new personal and romantic possibilities.
"My production style and how I wanted to approach my music sort of developed as the project went on. I was in such a despondent place… I was referencing textures and techniques that I had used before," Kmeto notes, regarding the songwriting process of the first few tracks." Then as the album progresses, it gets a little bit less connected to those things and [becomes] more explorative."
That transformation is nascent in the first track, "nothing forever." While the song is clearly about the dissolution of her marriage, Kmeto says, "I liked the juxtaposition of there being hope in it, because I don't think that if someone breaks your heart that they should completely break your spirit, or break your belief in things."
It is followed by the minimally pulsing "parting words from a scorpio," which lingers on the past for a few minutes longer — questioning, "Did I see you through? Did I fail you too?" — before the album begins to move toward the present with "trust issues." Here, Kmeto looks inward to assess the wounds from her divorce and their impact on her new relationships.
"I was debating this belief in love, or in connection — and wanting to believe in it; wanting to believe that it's real, but not knowing if that's something that I should trust again," she reveals.
A similar thread of self-doubt peaks with the album single, "she found me," which explores on the early days of her new relationship, asking, "Where did you come from baby? How does a love like you find me?" These questions are punctuated by a siren-esque descending synth which embodies the tension between her hesitation and attraction to this new person. While the first half of the record showcases its share of cavernous reverb and sensuous synthesizers, "she found me" fully embraces these spacious sounds and marks an epic tonal shift, halfway through the record.
"When I met her and I felt like I was falling in love with her, it just felt like water," Kmeto says poetically. "I felt like I was being submerged; like diving into something. I wanted the music to sound like you're diving into something that looks like bath water."
(ARTICLE CONTINUES BELOW)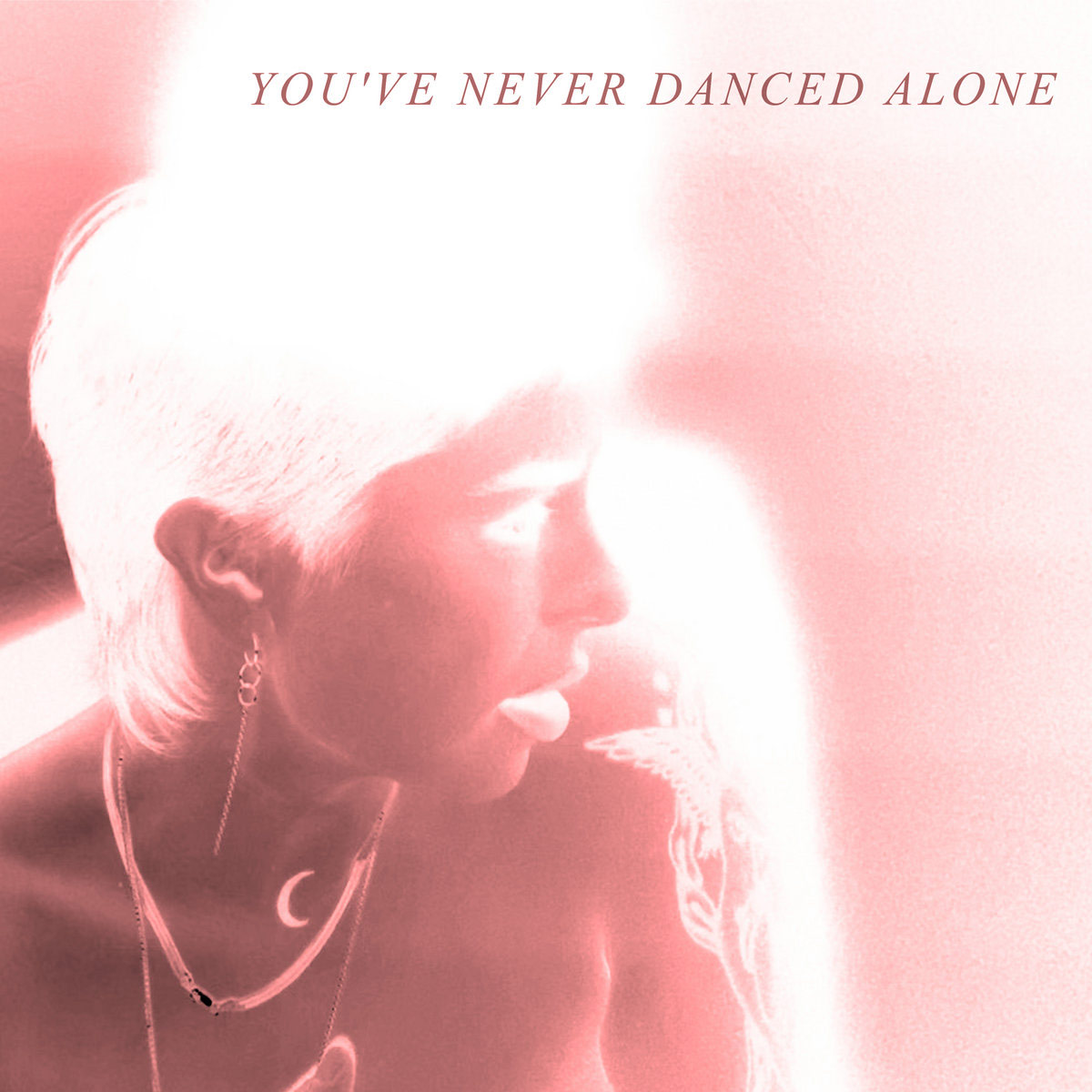 New Love as Illumination of Self
Kmeto's new partnership has recently culminated in a quiet courthouse marriage, which she publicly revealed on Instagram, describing it as, "one born of earth and water, of steadfastness and fluidity, of this realm and the next and the next."
With this partnership has come a complete reframing of Kmeto's connection to self and the universe. After spending the last ten years in highly technical, digital, and urban spaces of touring, DJing, and nightlife party scenes, the new relationship has reminded her that she is closely connected to terrestrial and spiritual realms.
"I do consider myself to be a grounded person," she says, "but I think that connecting with things like ritual, exploring your ancestry, [and] exploring where you come from can do a lot to ground you in your intention and your belief systems."
Kmeto adds that coming out has also been key to understanding herself as well. "Being queer and very, not cis-presenting… I've always felt, 'Would my ancestors really understand me? Or would they appreciate me? Would they shun me?' so I think I've felt like a sort of disconnection from really tapping into that," she explains. "And I don't think that that was an appropriately-placed assumption, because I do think that lots of ancient ancestry is rooted in things that are not from a capitalist, patriarchal system."
"I think it's been interesting to delve into the history of all of my roots," she continues, "and see who the people [who] were like me in their time."
A serendipitous truth that amplifies the narrative of you've never danced alone is that the track sequence reflects the order in which the songs were written, save for the last song, "lagged," which was the first piece composed for the album. The structure is itself part of the story — leading us from a place of fragility to reconciliation, and finally… release.
Months after the release of you've never danced alone, Kmeto looks back on the journey and meditates on the circular nature of patterns in motion. Citing the existential crises of 2020, including the pandemic, uprising for racial justice, and struggles with capitalism, Kmeto reflects, "It's interesting that I initiated this process before this pandemic… [connecting to ritual and ancestry] has guided me and grounded me through a lot of this… it's just helped me realize what actually matters to me."
Natasha Kmeto – "never alone"
Performed live for her record release show at Holocene in Portland.
Ω